Home
Tags
San Jose Business
Tag: San Jose Business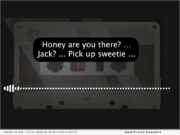 eNewsChannels NEWS: -- Jack Grandcolas, Pebble Beach, California, lost his wife on flight 93 on 9/11/2001 and shares his story and the actual final call on an answering machine message from her. In this animated video from YouTuber Kipp Berdiansky and his channel, "Heroes of War," the viewer can listen to this message and see how that day unfolded and how it has affected him to this day.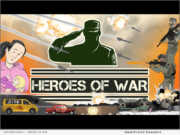 eNewsChannels NEWS: -- Kipp Berdiansky, a 57-year-old engineer from Silicon Valley, traveled to Poland in May to interview Ukrainian soldiers and refugees. He subsequently had Ukrainian illustrators, animators and voice-over freelancers animate the story for a new YouTube channel called "Heroes of War."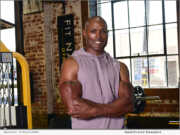 eNewsChannels NEWS: -- Sean Ruff, a fitness and fat loss expert, is no newbie to fitness or nutrition. He works as a physical education teacher in the school system and has also been a coach and trainer for more than 15 years. Now, he's flexing his muscles in the online world and plans to offer customized fitness and nutrition coaching to people who are focused on weight loss.
eNewsChannels NEWS: -- Due to the tragic shooting today at the Santa Clara Valley Transportation Authority rail yard in San Jose, Sponsor a Ride is underwriting local Uber and Lyft trips for all essential workers, medical personnel, and first responders who cannot get to their jobs due to the VTA shutdown, according to Logistics coordinator Mirna Saraswati.
eNewsChannels NEWS: -- Senpex LLC, a software company based out of Sunnyvale, California, is working towards Delivery Partnership Program for E-commerce, Local businesses and Service Sectors. Senpex is one of the fastest growing last mile delivery and AI software producing companies that combines speedy delivery with technology to serve you and your business better.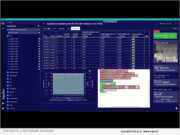 eNewsChannels NEWS: -- Bayflex Solutions announced that it has signed an agreement with NextFlex, America's Flexible Hybrid Electronics Manufacturing Institute, to expand existing endurance test capabilities at NextFlex.
eNewsChannels NEWS: -- Lincoln Law School of San Jose is proud to announce that its newly designed website launched on January 25, 2021, after several months of working on its development. Their old site was perfectly functional, but this much-needed refresh will help students, potential students, faculty, and supporters to gain more from Lincoln's online presence.
eNewsChannels NEWS: -- Symposium on Quality Electronic Design (ISQED) today announced that it has started to accept papers for the 2021 event. ISQED is an internationally reputable conference, sponsored by IEEE CASS, IEEE EDS, and IEEE Reliability Societies, and in cooperation with ACM/SigDA.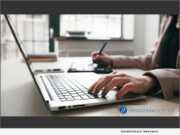 eNewsChannels NEWS: -- Lincoln Law School of San Jose today announced their Flexible Online LLM and MLS in Intellectual Property, two new programs. Both the LLM IP and the MLS IP programs with a concentration on patents will be available starting this Fall semester 2020 starting in September.
eNewsChannels NEWS: -- Home remodeling service is very needed and essential in certain conditions. For example, it is when the home looks old with damages here and there. Besides, it is necessary also to renovate it in case the owner wants it to look more beautiful. For homeowners who live in the area of San Jose, Calif., Quartz Construction Remodeling is a choice.