Home
Tags
San Jose Business
Tag: San Jose Business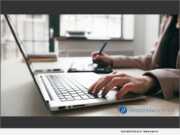 eNewsChannels NEWS: -- Lincoln Law School of San Jose today announced their Flexible Online LLM and MLS in Intellectual Property, two new programs. Both the LLM IP and the MLS IP programs with a concentration on patents will be available starting this Fall semester 2020 starting in September.
eNewsChannels NEWS: -- Home remodeling service is very needed and essential in certain conditions. For example, it is when the home looks old with damages here and there. Besides, it is necessary also to renovate it in case the owner wants it to look more beautiful. For homeowners who live in the area of San Jose, Calif., Quartz Construction Remodeling is a choice.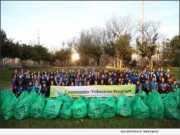 eNewsChannels NEWS: -- On Jan 26, 2020 a non-profit volunteer organization called Heavenly Culture, World Peace Restoration of Light (HWPL) had joined forces with the city of San Jose to beautify the community and the parks of San Jose.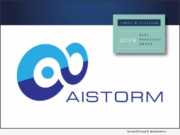 eNewsChannels NEWS: -- California-based AIStorm has developed a novel AI-in-Sensor (AIS) technology that enables real-time processing of sensor data at the edge, without digitization. The AIS technology uses a new patented technique called charge domain processing that controls the electron movement between the storage elements in the chip and uses switch charge circuits for mathematical control over the charge transfer.
eNewsChannels NEWS: -- A Centennial celebration will be held September 12, 2019 at the Capital Club in San Jose to commemorate Lincoln Law School of San Jose's 100 years providing affordable legal education to working adults.
eNewsChannels NEWS: -- NEXT Future Transportation Inc., the game-changing Silicon Valley mobility company, today announced at the URBAN FUTURE Global Conference (UFGC) that it has established THINK NEXT in partnership with electric mobility pioneer Dr. Jan-Olaf Willums.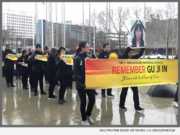 eNewsChannels NEWS: -- According to the Human Rights Association for Forced Conversion (HAC), Northern California Branch, on December 30th, Ms. Gu Ji-in, a 25 year old women was found dead at a lodging in Hwasun; a victim of a coercive conversion program. The Hwasun Police Department confirmed an investigation and the woman's parents were questioned about their involvement in the confinement and death of their daughter.
eNewsChannels NEWS: -- NEXT Future Transportation Inc. ("NEXT"), a leading robotic vehicle company has introduced its Smart Airport Solutions in response to calls for greater convenience, as well as improved operational efficiency and profitability for the industry.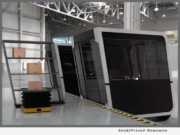 eNewsChannels NEWS: -- NEXT Future Transportation Inc. ('NEXT'), The world's leading automated transportation innovator for Smart and Connected Cities is responding to and initiating its own response to the global single-use e-Commerce packaging waste challenge.
eNewsChannels NEWS: -- NEXT Future Transportation Inc. ("NEXT"), the global leader in modular-electric vehicle solutions, today announced it will be participating in the International Project Finance Association ("IPFA Americas") conference, Autonomous and Connected Vehicles: Impacts and Implications, on October 25, 2018 at the office of Nixon Peabody LLC in Los Angeles.