Home
Tags
Search Marketing Resource
Tag: Search Marketing Resource
eNewsChannels NEWS: -- Lift & Care Systems announces the release of the following Resource Sheet for Massachusetts Caregivers. "We tried to gather the best resources for anyone who has a loved one who has suffered from a disability," says Dave Austin, President of Lift & Care Systems.
eNewsChannels NEWS: -- AutoAwards, a leading auto dealership marketing company, is happy to announce their client, Fred Beans' celebration of the redemption of the 10-millionth loyalty point. The prize? A year's worth of car payments. Customers who redeemed points last August - 546 in all - qualified for a drawing.
eNewsChannels NEWS: -- Bedrock Orlando is happy to announce that they are open during their regular business hours - 7:30 a.m. to 4:30 p.m. Monday through Friday, 8 a.m. to 12 p.m. on Saturday, and closed on Sunday-during the COVID-19 outbreak.
eNewsChannels NEWS: -- Getec Industrial is proud to announce that they are operating at full capacity. "We are 100% open for business, and we have enacted several new policies in accordance with CDC guidelines in response to the COVID-19 outbreak," says Hart Cardozo III, COO of Getec Industries.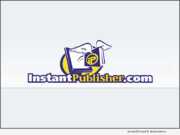 eNewsChannels NEWS: -- According to 2002 study popularized by Joseph Epstein of the New York Times "81 percent of Americans feel that they have a book in them - and should write it." This equates to roughly 170 million adults over the age of 18 out of the entire United States population alone says InstantPublisher; a conservative number of potential authors. Maybe you are one of them.
eNewsChannels NEWS: -- The team at Capital Industries has some outstanding information for today's commercial operators that deal with extensive concrete flooring on their properties. There are vital signs to look for that suggest that it is time for an industrial freezer floor or warehouse concrete floor repair.
eNewsChannels NEWS: -- DAPA Products, a window and door components manufacturer, shares reasons to upgrade supplies with virgin raw materials. DAPA realized early in their manufacturing establishment that many suppliers received less than quality products. DAPA wanted to change the industry.
eNewsChannels NEWS: -- As everywhere else in this country, Aeroscape and its customers are impacted by the devastating COVID-19 outbreak. Voluntary stay-at-home decrees and temporary lockdowns for non-essential businesses and workers will most likely be part of the business landscape for several months to come. But, according to the National Association of Landscape Professionals, landscape services are deemed as essential businesses during this time of crisis.
eNewsChannels NEWS: -- Forged Components Inc. is proud to announce the acquisition of the Western of Texas Forge & Flange Company. The acquisition was completed in the 4th quarter of 2019.
eNewsChannels NEWS: -- Capitol Fence & Deck of Austin, Texas, learned there are an estimated 300 ER visits due to injuries from automated gates. The U.S. Consumer Product Safety Commission (CPSC) notes that most serious injuries occur around public access gates found at an apartment building, condominiums, and gated communities.