Home
Tags
Search Marketing Resource
Tag: Search Marketing Resource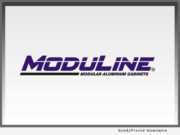 eNewsChannels NEWS: -- At Moduline Cabinets, we specialize in custom cabinet solutions and offer products that help our customers transform their home and garage by providing unique, high-quality military-grade aluminum cabinets, toolboxes, and accessories.
eNewsChannels NEWS: -- Robert Golan, PC a worker's compensation attorney serving Suffolk and Nassau counties, recently won an appeal at the NY State Workers Compensation Board in the case of a thermometer factory worker who was exposed to mercury and developed mercury poisoning.
eNewsChannels NEWS: -- Austin, Texas-based Capitol Fence, a leading fence and deck business representing the oldest fence contracting company serving Austin and the surrounding areas, recently shared with customers popular ways to personalize electric gates.
eNewsChannels NEWS: -- Capital Industries, a leading non-slip floor coating manufacturer, works with industrial companies on selecting the right floor coating. After years of impact and daily use, floor coatings can wear down. Without the protective coating, industrial floors are easily damaged by foot and vehicle traffic.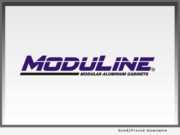 eNewsChannels NEWS: -- Whether it is for a cargo or a utility van or a trailer, Moduline Cabinets has van upfit solutions that will help maximize space in a way that promotes efficiency and functionality in work vans and vehicles. Finding tools amidst disorganization is a pain that is easily solvable with Moduline Cabinets' van upfits. Transform the company's work van, trailer, or other vehicle into an efficient workspace.
eNewsChannels NEWS: -- DAPA Products, a screen spline manufacturer and supplier, shares important tips to get the right fit in your window or door screen spline for repair. A screen spline is an essential element for window and door frames and helps them to remain secure.
eNewsChannels NEWS: -- AutoAwards, a leader in loyalty marketing for auto dealerships, realizes sales are extremely competitive and difficult at times. Starting a rewards program can help auto dealerships overcome weak sales. AutoAwards has proven solutions to help dealerships increase sales performance across all departments.
eNewsChannels NEWS: -- All Pro Technical Service announces the launch of its marking and coding equipment blog. This blog will be covering topics of interest to anyone who uses industrial marking and coding equipment to print critical information, on a variety of surfaces, in a fast-moving production line environment.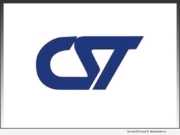 eNewsChannels NEWS: -- On October 2, 2019, Cascade Systems Technology will be at the NW Electronics Design & Manufacturing Expo (NEDME). NEDME is the premier trade show and networking event for members of the high-tech industry in the Pacific Northwest.