Home
Tags
Seattle Business
Tag: Seattle Business
eNewsChannels NEWS: -- The e-commerce market is one that's rapidly changing and many businesses are struggling to keep up with tracking insight into the market-consumer relationship. Stumbling blocks range from high research costs and closed consumer data to fragmented analysis models. This is where the newly-launched Voc.ai chatbot comes in to play.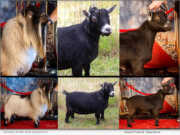 eNewsChannels NEWS: -- The National Pygmy Goat Association (NPGA) is proud to announce the winners of the 2023 Champion Challenge held in Red Bluff, California, June 9, 2023. The National Champion Buck is Fair View OhMickeyYourSoFine owned by Laurie Zeise and Kaylee Hettinger. First runner up is Ridgeline Farms Premier Pursuit owned by Niccole Boies and second runner up is Goose Meadow Kayden owned by Niccole Boies and Jerrod Alcaida.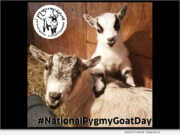 eNewsChannels NEWS: -- The National Pygmy Goat Association (NPGA) has declared April 23 as National Pygmy Goat Day. Members and affiliated clubs are planning events throughout the country to celebrate the day and showcase their pygmy goats.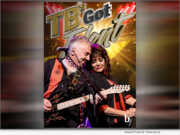 eNewsChannels NEWS: -- Tori Belle Cosmetics announces its second annual Virtual TB's Got Talent Charity Bash, airing Live, March 2, 2023 at 4 p.m. PT on the Tori Belle Cosmetics FB page and Tori Belle Cosmetics YouTube channel. The proceeds will provide grants for people and families in need through the National Organization for Women's Safety Awareness (N.O.W.S.A.).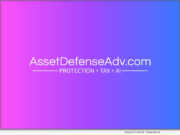 eNewsChannels NEWS: -- Asset Defense Team and Vast Solutions Group, Inc. are pleased to announce their joint venture, AssetDefenseAdv.com. This partnership brings together two leading companies in the asset protection and tax strategy industry, combining their expertise and resources to provide top-quality services to clients around the globe. The advanced platform is called "Einstein" and is currently in Beta 1.0.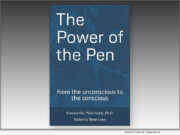 eNewsChannels NEWS: -- With its first-ever published book, "The Power of the Pen: from the unconscious to the conscious" (ISBN: 978-1970181340), The American Handwriting Analysis Foundation (AHAF) showcases 23 unique perspectives on handwriting analysis and its modern uses. Each essay is penned by a respected handwriting analyst and explores topics such as handwriting research in the digital age, human resources, the effects of medication on handwriting, genealogy, deception, signature analysis, psychology, and so much more.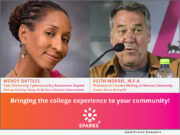 eNewsChannels NEWS: -- The SparksPlus On-Demand Life Enrichment Program announces the holistic programs and esteemed speakers for the 2023 season. These video-on-demand classes, designed for seniors living in communities, feature top minds from world-class institutions, such as Yale and Pratt Design Institute, and the United Nations, to a Grammy Award musician. SparksPlus is a division of 3rdPlus.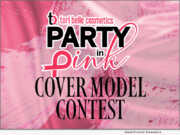 eNewsChannels NEWS: -- In partnership with the National Breast Cancer Foundation (NBCF), Tori Belle Cosmetics is searching for the next bold, brave and confident model to grace the front cover of their magazine and other digital platforms totaling an audience of over 2.5 million per month and a prize package valued at $500.
eNewsChannels NEWS: -- Proteios Technology, Inc. is pleased to announce it's received a $1.6 million SBIR Phase II grant from the National Institutes of Health (NIH) to commercialize its multivariate (parallel) cell isolation technology. Grant funds will be used to extend Proteios' cell isolation kits to include up to 20 of the most common cell types currently used in cell therapy development.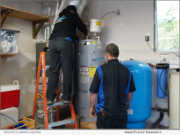 eNewsChannels NEWS: -- Amid stories of plumbing contractors without the proper licensing doing subpar work, or even scamming customers, Trusted Plumbing & Heating in the Seattle area is more committed than ever to transparency, due diligence and customer care.