Home
Tags
Seattle Business
Tag: Seattle Business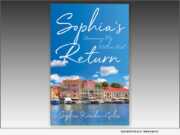 eNewsChannels NEWS: -- The new book by author Sophia Kouidou-Giles, "Sophia's Return: Uncovering My Mother's Past" (She Writes Press - September 7, 2021 - ISBN: 978-1647421717 | $16.95. E-ISBN: 978-1647421724 | $9.95) follows a daughter's journey to understand why her mother left their family home when the author was a seven-year-old child, without a good-bye or explanation.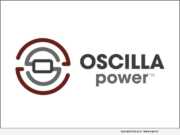 eNewsChannels NEWS: -- Oscilla Power, Inc. [OPI] is proud to announce the receipt of a $200k Phase I SBIR grant award from the US Department of Energy to develop a wave energy powered platform for ocean sensing and monitoring systems.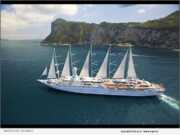 eNewsChannels NEWS: -- Until further notice, Windstar Cruises will require proof of a current COVID-19 vaccination for all guests sailing aboard Windstar's yachts. The cruise line arrived at the decision in the best health and wellness interests of its guests, crew, and the places the yachts visit. Many Windstar destinations and some airlines have announced or are considering vaccine mandates, providing further support for the new Windstar policy.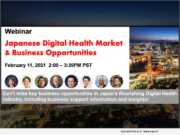 eNewsChannels NEWS: -- The Hyogo Business & Cultural Center and the Kobe Trade Information Office today announced the hosting of a webinar for Healthcare Tech and Digital Health startups looking for opportunities to expand their business into Japan. The webinar will be the first of its kind, with the goal of connecting with and providing useful information to as many potential future business partners as possible.
eNewsChannels NEWS: -- The number one garage door spring repair in Seattle, Seattle Garage Door Repair Central, has the best team of experts who know how to deal with every type of garage door and its parts. From broken rollers, defective garage door openers, curved door tracks and damaged garage door springs, they know how to fix it rapidly and efficiently.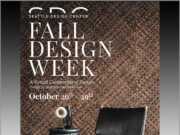 eNewsChannels NEWS: -- The Seattle Design Center, the Pacific Northwest's only designer showroom, will host "Design Week" - a virtual celebration of design, bringing together designers across the PNW, running from October 26 - 29, 2020. For the first time in SDC's history, the fall market moves from a one-day in-person experience to a full-week.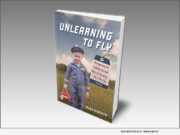 eNewsChannels NEWS: -- A new memoir, a powerful coming of age tale, is set to release this fall. "Unlearning to Fly: A Memoir of Navigating the Turbulence and Bliss of Growing Up in the Sky" (ISBN: 978-1735641300), gives a detailed account of how the author, Russ Roberts, not only helped blow up his backyard with dynamite, but also shared a Volkswagen with a moose.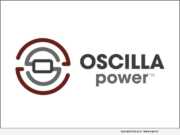 eNewsChannels NEWS: -- Oscilla Power, Inc. is proud to announce the receipt of a $200k grant from the US DOE to further develop technology that enables autonomous underwater vehicles (AUVs) to recharge themselves using ocean waves. In this Small Business Innovation and Research (SBIR) project, Oscilla Power will collaborate with Lockheed Martin, through their Rotary and Mission Systems group.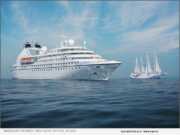 eNewsChannels NEWS: -- To address health concerns brought on by the pandemic, Windstar Cruises has committed to a holistic Beyond Ordinary Care program and will retrofit its fleet of six yachts with hospital-grade HEPA filters, ultraviolet germicidal irradiation and will employ a safe sanitization formula used in health care settings.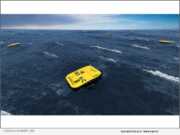 eNewsChannels NEWS: -- Oscilla Power Inc. would like to announce that they are now in the planning stages of a demonstration of their 1MW 'Triton' ocean wave energy system in Southern India. The particular location targeted for this utility-scale project is adjacent to Vizhinjam International Seaport, near Thiruvanathapuram, in the state of Kerala.