Home
Tags
Seattle Business
Tag: Seattle Business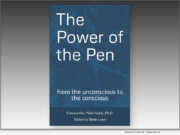 eNewsChannels NEWS: -- With its first-ever published book, "The Power of the Pen: from the unconscious to the conscious" (ISBN: 978-1970181340), The American Handwriting Analysis Foundation (AHAF) showcases 23 unique perspectives on handwriting analysis and its modern uses. Each essay is penned by a respected handwriting analyst and explores topics such as handwriting research in the digital age, human resources, the effects of medication on handwriting, genealogy, deception, signature analysis, psychology, and so much more.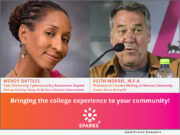 eNewsChannels NEWS: -- The SparksPlus On-Demand Life Enrichment Program announces the holistic programs and esteemed speakers for the 2023 season. These video-on-demand classes, designed for seniors living in communities, feature top minds from world-class institutions, such as Yale and Pratt Design Institute, and the United Nations, to a Grammy Award musician. SparksPlus is a division of 3rdPlus.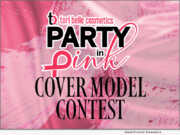 eNewsChannels NEWS: -- In partnership with the National Breast Cancer Foundation (NBCF), Tori Belle Cosmetics is searching for the next bold, brave and confident model to grace the front cover of their magazine and other digital platforms totaling an audience of over 2.5 million per month and a prize package valued at $500.
eNewsChannels NEWS: -- Proteios Technology, Inc. is pleased to announce it's received a $1.6 million SBIR Phase II grant from the National Institutes of Health (NIH) to commercialize its multivariate (parallel) cell isolation technology. Grant funds will be used to extend Proteios' cell isolation kits to include up to 20 of the most common cell types currently used in cell therapy development.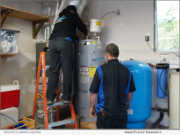 eNewsChannels NEWS: -- Amid stories of plumbing contractors without the proper licensing doing subpar work, or even scamming customers, Trusted Plumbing & Heating in the Seattle area is more committed than ever to transparency, due diligence and customer care.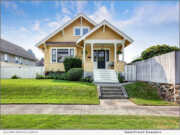 eNewsChannels NEWS: -- Homeowners have been inundated in recent years with offers from contracting companies for "free estimates" for siding, roofing, window replacement, and any other home maintenance project they may need. But Builders Service Company in Washington is taking a different approach to helping folks improve their homes.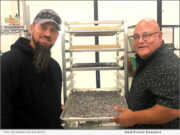 eNewsChannels NEWS: -- Interviewing sustainable food and beverage businesses across the U.S. is Danielle Keogh's, co-founder, 444, LLC, passion. The latest tour of the northwest U.S. Keogh learned that mushroom cultivation and usage is advancing.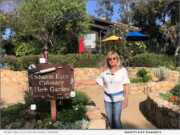 eNewsChannels NEWS: -- Danielle Keogh, co-founder, 444, LLC, a business passionate about the culinary art of functional beverage and expert mixology, continues a nationwide tour interviewing sustainable businesses within the food and beverage industry. While exploring the U.S.'s southwest, Keogh discovered Alta Vista Botanical Gardens (AVBG), a treasure trove of plant medicine.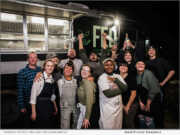 eNewsChannels NEWS: -- Danielle Keogh, co-founder, 444, LLC, launched a nationwide tour where she interviewed businesses within the functional ingredient sector. She says that Brandon Pitcher continues to carve the path for sustainable living. 444, LLC will incorporate the culinary art of functional beverage and expert mixology to manufacture functional beverage mixers.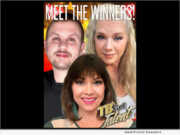 eNewsChannels NEWS: -- When Laura Hunter invented Magnetic Eyeliner and started Tori Belle Cosmetics, she knew she had a winning product. What she didn't know was how many lives would be positively impacted when she opened the company up to independent sales Affiliates. With over a million happy customers and thousands of affiliates across the globe, the foundation of Tori Belle Cosmetics culture is giving back.