Home
Tags
Seattle Business
Tag: Seattle Business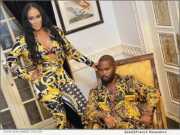 eNewsChannels NEWS: -- In what might appear to be a major contradiction of sorts, civic activist Andre Taylor is reflecting on his notoriously iconic, urban culture hustler past and bringing back his alter pimp ego, "Gorgeous Dre," with the release of his new music and video project, "Many Shades of Dre."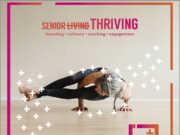 eNewsChannels NEWS: -- 3rdPlus launches today with a mission to make aging better and help break societal and internalized ageist stereotypes by offering transformational services to support communities that serve today's modern elders.
eNewsChannels NEWS: -- It's no secret that both the COVID-19 pandemic and the volume of unemployment is still causing a disturbing amount of damage across Washington state, says Trusted Plumbing and Heating. With over 100,000 residents in King County still collecting unemployment, thousands of businesses are at risk of closing their doors - simply because they can't get people to work.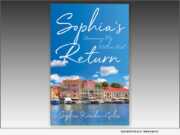 eNewsChannels NEWS: -- The new book by author Sophia Kouidou-Giles, "Sophia's Return: Uncovering My Mother's Past" (She Writes Press - September 7, 2021 - ISBN: 978-1647421717 | $16.95. E-ISBN: 978-1647421724 | $9.95) follows a daughter's journey to understand why her mother left their family home when the author was a seven-year-old child, without a good-bye or explanation.
eNewsChannels NEWS: -- Oscilla Power, Inc. [OPI] is proud to announce the receipt of a $200k Phase I SBIR grant award from the US Department of Energy to develop a wave energy powered platform for ocean sensing and monitoring systems.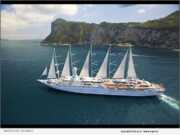 eNewsChannels NEWS: -- Until further notice, Windstar Cruises will require proof of a current COVID-19 vaccination for all guests sailing aboard Windstar's yachts. The cruise line arrived at the decision in the best health and wellness interests of its guests, crew, and the places the yachts visit. Many Windstar destinations and some airlines have announced or are considering vaccine mandates, providing further support for the new Windstar policy.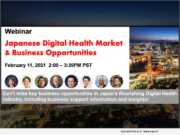 eNewsChannels NEWS: -- The Hyogo Business & Cultural Center and the Kobe Trade Information Office today announced the hosting of a webinar for Healthcare Tech and Digital Health startups looking for opportunities to expand their business into Japan. The webinar will be the first of its kind, with the goal of connecting with and providing useful information to as many potential future business partners as possible.
eNewsChannels NEWS: -- The number one garage door spring repair in Seattle, Seattle Garage Door Repair Central, has the best team of experts who know how to deal with every type of garage door and its parts. From broken rollers, defective garage door openers, curved door tracks and damaged garage door springs, they know how to fix it rapidly and efficiently.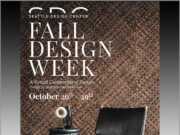 eNewsChannels NEWS: -- The Seattle Design Center, the Pacific Northwest's only designer showroom, will host "Design Week" - a virtual celebration of design, bringing together designers across the PNW, running from October 26 - 29, 2020. For the first time in SDC's history, the fall market moves from a one-day in-person experience to a full-week.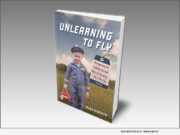 eNewsChannels NEWS: -- A new memoir, a powerful coming of age tale, is set to release this fall. "Unlearning to Fly: A Memoir of Navigating the Turbulence and Bliss of Growing Up in the Sky" (ISBN: 978-1735641300), gives a detailed account of how the author, Russ Roberts, not only helped blow up his backyard with dynamite, but also shared a Volkswagen with a moose.