Home
Tags
Seattle Business
Tag: Seattle Business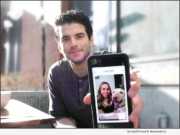 eNewsChannels NEWS: -- New dating app Wowzer is officially available for download nationally, with user-growth marketing focused on the company's home city of Seattle. The app that helps dog-loving humans make more meaningful connections will launch in Seattle this fall before bringing the Wowzer community experience to cities nationwide later in 2020.
eNewsChannels NEWS: -- MyKabin, a Seattle construction firm specializing in making it easier, faster and less expensive for homeowners to build a personalized and sustainable detached accessory dwelling unit, just completed its first backyard cottage build at a Madison Valley home.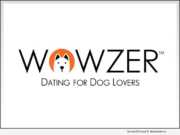 eNewsChannels NEWS: -- Dogs are great companions and, now, they can be your "wingpup." After all, who doesn't need a little bark in their dating journey? Wowzer is throwing single dog lovers a bone. Launching on Oct. 23 for iOS, Wowzer is the dating app for dog lovers.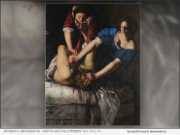 eNewsChannels NEWS: -- It is with great pleasure that the American Friends of Capodimonte (AFC) announce the first U.S. traveling exhibition of 40 Renaissance and Baroque masterpieces, most of which have never been viewed by an American audience, from the Capodimonte Museum in Naples, Italy; the royal palace built in 1738 by Charles of Bourbon, King of Naples and Sicily (later King Charles III of Spain).
eNewsChannels NEWS: -- Now residents of Western Washington have access to affordable backyard living space with the launch of MyKabin, a new construction firm specializing in backyard cottages. MyKabin has reimagined the construction process by focusing on creating a beautiful, prefabricated cottage with a minimally disruptive installation process that saves homeowners time, money, and the hassle of a lengthy construction project.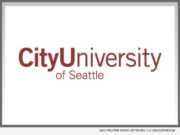 eNewsChannels NEWS: -- The private, nonprofit City University of Seattle is demonstrating its support for students impacted by the recently announced closure of Art Institute campuses. To assist students seeking options to continue their education, City University of Seattle is offering a 25 percent tuition scholarship to students transferring from any AI campus.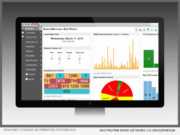 eNewsChannels NEWS: -- Highline Public Schools (HPS) has selected Edupoint(R) Educational Systems to implement the district's industry-leading Synergy(R) Education Platform for K-12 student information and learning management and assessment, replacing Illuminate SIS.
eNewsChannels NEWS: -- The North America second location MENYA MUSASHI NITEN ICHIRYU Seattle is having a Grand Opening Special Event on Friday, November 9, 2018 in Capitol Hill, Seattle. Comes shortly after the first North America location opened in Los Angeles.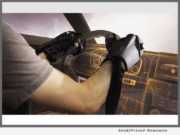 eNewsChannels NEWS: -- HaptX Inc., the leading provider of realistic haptic technology, today unveiled the HaptX(R) Gloves Development Kit, an industrial-grade product for advanced simulation in virtual reality. HaptX Gloves empower professional VR users to develop simulations with realistic touch feedback and natural interaction for the first time.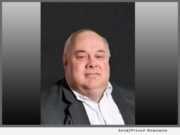 eNewsChannels NEWS: -- VLP Law Group LLP ('VLP') is pleased to announce that patent attorney Jim White has joined the firm's Intellectual Property Practice Group as a partner based in Seattle, Washington. Prior to becoming a software patent attorney, Mr. White worked as a software engineer in Silicon Valley for over six years.