Home
Tags
Senior citizens
Tag: senior citizens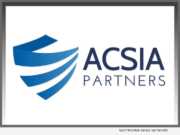 eNewsChannels NEWS: -- Have you been called upon to arrange care for an aging parent or other loved one? If so, "it can be a blessing in disguise," says Denise Gott, CEO of ACSIA Partners, one of the nation's largest long-term care insurance agencies. "It can inspire you to plan ahead for your own care, without delay."
eNewsChannels NEWS: -- This past Wednesday evening, a crowd gathered at a reception at Cocoon Homecare in Jamaica to show their support for Council Member Donovan Richards. Also notably present was Community Board 12 Chairwoman Adrienne Adams who just clinched the democratic primary for the District 28 City Council seat and is well positioned to win the seat in the general election in November.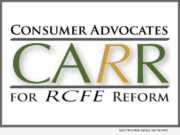 eNewsChannels NEWS: -- Consumer Advocates for RCFE Reform (CARR) is pleased to announce it has received an AARP Community Challenge Grant. AARP announced its grant recipients on its website on 7 September, 2017. CARR is one of only 4 AARP's Community Challenge Grant recipients in California.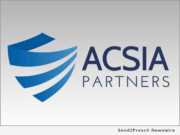 eNewsChannels NEWS: -- The number of Americans age 65 and older is on track to double -- from 46 million now to over 98 million in 2060, when today's 20-somethings will be turning 65. At that time the 65-plus age group's share of the population will have jumped to 24-percent from 15-percent today. "Think of it," says Denise Gott, CEO of ACSIA Partners, "one in four of us will be in the older group, at high risk of needing long-term care."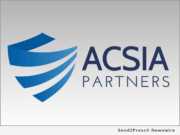 eNewsChannels NEWS: -- Last year the U.S. Department of Health & Human Services issued a report about Americans' concerns and actions related to long-term care (LTC), also referred to as long-term services and supports (LTSS). "The main takeaway was not the particulars of the responses, in our view," says Denise Gott, CEO of ACSIA Partners. "It was the fact that participants considered and faced the issues."
eNewsChannels NEWS: -- Many Americans spend hours investigating long-term care options online, only to come away confused and dispirited. Now there's another way to go. It's a by-phone Decision Funnel designed to cut through the complexity. Offered by ACSIA Partners, the service will be delivered by real human specialists, not phone robots.
eNewsChannels NEWS: -- The average American Fidelity Assurance Company long-term disability is nearly three years. Even though one in five adults experiences a long-term disability, most Americans are ill-prepared to cover expenses if they are unable to work (note 1). The average American could not cover a $400 emergency without selling some of their possessions and 69 percent have less than $1,000 in savings (notes 2, 3).
BOSTON, Mass. -- Helping seniors stay emotionally engaged and interested in the outside world is an important part of healthy aging. Now, a new program called Uplift Senior Citizens is offering social engagement as a service to help improve the social and emotional well-being of senior citizens.
KIRKLAND, Wash. -- A relatively new species of long-term care policies called Partnership Plans has become widely available and could be a good option for many, according to ACSIA Partners, one of America's largest long-term care insurance agencies.
CHICAGO, Ill. -- More people than ever are looking at ways to safeguard their future retirement income from the financial costs and burdens of Long Term Health Care, says Matt McCann, a nationally known expert on Long Term Care Planning. These costs can have a dramatic impact on a person's 401(k), 403(b), IRA and other assets.