Home
Tags
South Carolina Business
Tag: South Carolina Business
eNewsChannels NEWS: -- FSG Realty LLC (Fish Stewarding Group), a real estate stewarding and contributions group; with a primary focus on Lake Keowee and Peninsula Ridge in Sunset, S.C., today announced a custom prebuild process and experience for individuals and families looking for their exclusive and luxurious custom home without the headaches, hardships and challenges that a great number of buyers go through.
eNewsChannels NEWS: -- Student Solutions, a team of teachers, college education majors, and a college professor, launch a Summer Literacy Camp. Directed by Limestone College professor Dr. Teresa White, the Summer Literacy Camp offers a solution to the "summer slide," the tendency for students to lose some of the reading achievement gains made during the school year.
eNewsChannels NEWS: -- Horizon Commercial Leasing hopes to inspire new entrepreneurs to get into the game and start their own business. The property leasing experts have launched its first ever Small Business Grant offering up to $2,000 to potential and existing businessowners.
eNewsChannels NEWS: -- It was 1968 when literary giant Horace Mungin penned his first published work, "Dope Hustler's Jazz," part one of a two volume set of anti-drug poetry. "Dope Hustler's Jazz" was the beginning of a writing career that started in the Black Arts Movement. Horace Mungin Books is celebrating 50 years of intellectual success with the re-release of ten books.
eNewsChannels NEWS: -- For historical film documentarian and author Sufia Giza, genetic testing took her down a rabbit hole of research that has spanned 30 years, uncovering intriguing evidence that not only affects her personally, but also deeply impacts the narrative of this nation as a whole. Her new book is HeTePu Publications' "Moundbuilders of Ancient America: A Legacy Reclaimed," self-published in conjunction with the notable Black Classic Press.
eNewsChannels NEWS: -- Team Logistics, an innovative fuel delivery solutions provider, was recently honored as 2018 Carrier of the Year by Murphy USA. The prestigious award recognizes Team Logistics as one of the top carriers for Murphy USA through demonstrated leadership in the carrier performance rating system.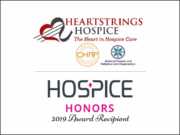 eNewsChannels NEWS: -- Heartstrings Hospice has been named a 2019 Hospice Honors recipient by HEALTHCAREfirst, a leading provider of billing and coding services, CAHPS surveys and advanced analytics. Hospice Honors is a prestigious program that recognizes hospices providing the highest level of quality as measured from the caregiver's point of view.
eNewsChannels NEWS: -- RMA (www.rma.us.com), a Florida-based consulting firm is expanding their client base beyond the Sunshine state. The economic development, redevelopment and business attraction experts were hired last year by the City of West Columbia in South Carolina to create a Citywide Redevelopment Plan and a Community Revitalization Plan for the municipality; both were unanimously accepted by the city council this month.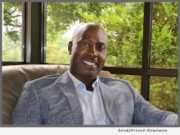 eNewsChannels NEWS: -- It's an oft-proven fact of business and industry that expansion, in and of itself, does not always and automatically lead to bigger and better things. For example, about eight years ago, Hartness, An ITW Company, recognized that it had outgrown its main facility.
eNewsChannels NEWS: -- Automobile marketing firm, Sokal Media Group, signs Charleston Nissan. Starting in April 2018, Sokal Media Group launched new websites for the store, created new advertising campaigns, and assisted in many other areas of dealership business.