Home
Tags
Surgery and Neurotechnology
Tag: Surgery and Neurotechnology
eNewsChannels NEWS: -- The World Record Academy today Awarded Dr. Greg J. Marchand, of Marchand Institute for Minimally Invasive Surgery, a world record for performing hysterectomy through the smallest incision ever. The surgery involved removal of a uterus, ovaries and Fallopian tubes all through an incision the diameter of an AAA battery.
eNewsChannels NEWS: -- Pinehurst Surgical Clinic has served Richmond County and its surrounding areas since 1946 as a reliable and trustworthy provider of affordable surgical services. Offering a number of medical services, from a Urological Surgical Center and a Women's Care Center, Pinehurst Surgical Center has proved itself a valuable and necessary surgical resource in Richmond County.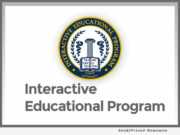 eNewsChannels NEWS: -- Lower Extremity Fellows, Residents and Young Surgeons from leading U.S. Orthopaedic Centers and Hospitals will attend the 1st annual Lower Extremity IEP Fellows & Young Surgeons' Course, to be held in Austin, Texas, May 18-20, 2018, Magnifi Group announced today.
eNewsChannels NEWS: -- Neurotech Reports, the publisher of Neurotech Business Report newsletter, today announced the launch of the Bioelectronic Medicine Forum, the first investment and management conference for the bioelectronic medicine industry. The inaugural event will take place on March 22, 2018 at the Millennium Broadway Times Square in New York, N.Y.
eNewsChannels NEWS: -- TeDan Surgical Innovations (TSI) today announced the launch of the Phantom XL3(TM) Lateral Access System for lumbar spine surgical retraction. A full product release will be held later this month at the North American Spine Society Meeting (NASS) in Orlando from October 25 to 27.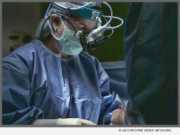 eNewsChannels NEWS: -- December 3, 2017 marks the 50th anniversary of the world's first human-to-human heart transplant, notes Mark Oristano, author of "Surgeons' Story" (ISBN: 978-1935953784). South African physician Dr. Christiaan Barnard performed the surgery which astonished the world in Capetown. The patient, 54-year old Louis Washkansky, lived with another person's heart pumping his blood for 18 days.
eNewsChannels NEWS: -- The World Record Academy recently awarded Dr. Greg J. Marchand and his surgical team a world record for removing a 17-centimeter cancerous ovarian tumor using only small incisions in the abdomen, a technique called a laparoscopy. While removing cysts and tumors using laparoscopic surgery is a standard practice, Dr. Marchand said it is rare to use the technique in conjunction with an ovarian cancer staging procedure.
eNewsChannels NEWS: -- As kids across the country get ready to go back to school, Dr. Kristine Guleserian, one of the nation's most accomplished pediatric heart surgeons, thinks back on her early school days very fondly. Guleserian is the co-author, with Mark Oristano, of "Surgeon's Story: Inside OR-1 with One of America's Top Pediatric Heart Surgeons" (ISBN: 978-1935953777).
WESTCHESTER, N.Y. /eNewsChannels/ -- NEWS: Neuro Alert, a N.Y.-based healthcare organization providing neuromonitoring services for surgeons and hospitals, has proudly announced the completion of shooting their new educational TV Show for Public Access TV and other TV networks across the New York Metropolitan area. The show will start airing around November 15, 2013 on various stations.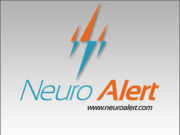 WHITE PLAINS, N.Y. /eNewsChannels/ -- NEWS: Having complex surgery can be stressful and even nerve-wrecking, says New York-based Neuro Alert. As you are getting ready for one of the most important days of your life, a wide variety of questions will inevitably arise: How long will it take to recover? When can I get back to work?