Home
Tags
Surgery and Neurotechnology
Tag: Surgery and Neurotechnology
WHITE PLAINS, N.Y. /eNewsChannels/ -- According to Neuro Alert, many major surgeries carry an inherent risk of damage to critical neural structures. Therefore, surgeons of various specialties are increasingly embracing Intraoperative Neurophysiological Monitoring (IONM), a group of procedures to observe neural pathways during high-risk vascular, orthopedic, neurosurgical, and peripheral nerve surgeries.
SEBASTIAN, Fla. /eNewsChannels/ -- Riverside Surgical and Weight Loss Center is now offering robotically-assisted minimally invasive surgery as a weight loss surgery option. The addition of this technology to the practice makes Riverside Surgical and Weight Loss Center one of only a handful of bariatric surgical centers in Florida using the most advanced techniques to perform bariatric surgery.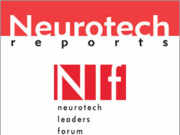 SAN FRANCISCO, Calif. /eNewsChannels/ -- Executives from some of the leading firms in the consumer neurotechnology market are scheduled to make presentations at the 2012 Consumer Neurotech Conference, to be held in San Francisco on October 23. The new event takes place during the 2012 Neurotech Leaders Forum, now in its 12th year.
SAN DIEGO, Calif. /eNewsChannels/ -- Fresh Start Surgical Gifts, a San Diego non-profit organization, has been chosen as the beneficiary for the 2nd Annual PayLease Golf Tournament on Saturday, June 9th at Riverwalk Golf Club in Mission Valley. All proceeds will help Fresh Start achieve its mission of transforming the lives of children with deformities through reconstructive surgery.
COSTA MESA, Calif. /eNewsChannels/ -- Renaissance Surgical Arts at Newport Harbor announced today that it is the first outpatient surgery center in the Western United States to offer intraoperative radiotherapy (IORT) using the INTRABEAM System - the only device used in the TARGIT-A multicenter human clinical trial that demonstrated IORT to be as effective as traditional radiation for certain women with early breast cancer.
EUGENE, Ore. /eNewsChannels/ -- Noble Vision Group, LLC, a research and development organization, today announced the success of its first LIVE Webcast broadcast by SoundQue Multimedia Services, a unique multimedia production facility that specializes in video and audio streaming.
COSTA MESA, Calif. /eNewsChannels/ -- Renaissance Surgical Arts at Newport Harbor, a new cutting edge multispecialty ambulatory surgery center in Orange County, celebrated its official Grand Opening on Oct. 23. Costa Mesa Mayor Allan Mansoor and Ronnie Guyer, district representative for Assemblyman Van Tran, were among the local officials, physicians and guests that celebrated the addition of Renaissance, and its new model for exceptional patient care, to the community.
COSTA MESA, Calif. -- Renaissance Surgical Arts at Newport Harbor today announced that it has met or exceeded compliance with the Joint Commission's national standards for health care quality and safety, earning the Joint Commission's Gold Seal of Approval. This is the second accreditation for Renaissance, the multispecialty ambulatory surgery center opened in August 2010 with its accreditation from IMQ.