eNewsChannels NEWS: -- Not only does Uncle John's Pride specialize in producing a variety of award-winning, premium smoked sausages and other meats, they also fan the flames of philanthropy, sharing a culture of giving back to the communities it serves.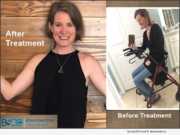 eNewsChannels NEWS: -- Brandon Stem Cell Clinic (BSCC) recognizes that osteoarthritis is one of the most common joint conditions, affecting nearly 630 million people worldwide. It is commonly associated with aging but is also frequently seen in cases of overuse of joints. The growing number of cases alone prove a need for innovative and effective treatments as populations continue to age.
eNewsChannels NEWS: -- During his research for the Tampa Bay based thriller novel, "The Gaspar Triangle," author T. Michael Cross came across many historical sites in and around West Florida but came away feeling something was missing. In response, Mr. Cross has designed what he calls "The Tampa Tower."
eNewsChannels NEWS: -- When Olivia Norem first heard the narration of the book, "His Viking Bride," she was so caught up in the story she nearly forgot that she is, in fact, the one who wrote it. And this marketer turned author is not the only one who found the audiobook captivating.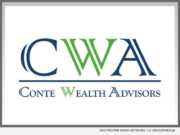 eNewsChannels NEWS: -- Camp Hill, Pennsylvania based independent financial services firm, Conte Wealth Advisors, LLC (CWA), has welcomed its first Tampa, Florida advisor, Robert Seaman, to its advisory team.
eNewsChannels NEWS: -- Musifor Inc., a new-startup that has been building an innovative technology to help the background music service industry with features that have never been seen before in the market, is also investing in its own record label. To launch its services, Musifor is releasing its very first Artist on its label called, "Musifor Music."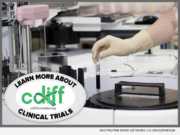 eNewsChannels NEWS: -- The C Diff Foundation announced today that their organization has implemented a global campaign to raise awareness of Clostridioides difficile clinical trials, clinical studies, clinical research and observational studies evaluating interventions for C. difficile prevention, treatments, and environmental safety.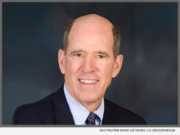 eNewsChannels NEWS: -- IT Partners LLC, a trusted adviser in the data and security space, today announced it has named industry veteran Josh Hauser as the Chairman of the Board of Directors, joining a team that possesses a long list of business and military success.
eNewsChannels NEWS: -- Current Builders, an award-winning general contractor based in Pompano Beach, today announced the opening of a new office in the Tampa Bay area. The 46-year old company is expanding to meet the demands of their developer partners and to tap into the construction boom along Florida's Gulf Coast.
eNewsChannels NEWS: -- Florida resident George Nauck has established Golf For Blind, Inc., a Florida Not For Profit Corporation. Funds raised will be used to place golf shot measurement and scoring systems on ranges where blind and disabled veterans may learn to play golf through measured and scored target shoots.