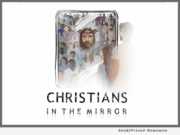 eNewsChannels NEWS: -- Patrick Carberry, founder Joshuacord, Inc., has teamed up with In Altum Productions, film director Jordan Allott, and Paul Jallo, president, Jallo Oil Distributors, to produce a much-needed documentary that addresses the plight of Christian persecution in the Middle East and Africa. Joshuacord is a non-profit 501(c)(3) organization developed to help people persecuted for their Christian faith.
eNewsChannels NEWS: -- Who doesn't love a good buried treasure tale? And this one is even more intriguing because it's the combined effort of a grandfather and his grandson. Co-authored by Patrick Carberry and his sidekick, 7-year old Christian Patrick, "PaPa and Christian's Great Adventures: The Treasure Awaits" (ISBN: 978-1483480923), is written in a way that encourages kids to spend quality time with their grandparents.
eNewsChannels NEWS: -- The C Diff Foundation announced today that their organization has implemented a global campaign to raise awareness in 2018 of Clostridium difficile infection (C.difficile) clinical trials, clinical studies, clinical research and observational studies evaluating interventions for C. difficile prevention, treatments, and environmental safety.
eNewsChannels NEWS: -- The C Diff Foundation announces a new nutritional guide, "Nutrition; Managing Meals through a C. difficile Infection" (ISBN: 978-1973304241) authored by Nancy C. Caralla, C Diff Foundation's Foundress, Executive Director and three time C. difficile Infection Survivor and co-author Karen F. Factor, MBA, RDN,CSR, LDN, C Diff Foundation Registered Dietitian during November 2017 Clostridium difficile Infection Awareness Month.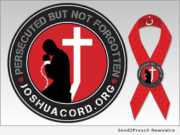 eNewsChannels NEWS: -- President John F. Kennedy quoted the Irish statesman Edmund Burke when he said, "The only thing necessary for the triumph of evil is for good men to do nothing." Joshuacord, a non-profit 501(c)(3) organization, is taking those words to heart by combating a widespread and devastating form of evil - the ruthless persecution of faithful Christians - by holding the fifth annual Joshua 1:9 Freedom Run at 8 a.m. on Nov. 18, 2017, to bring awareness to the plight of persecuted Christians and raise money to support the persecuted church.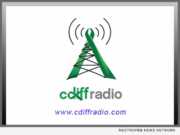 eNewsChannels NEWS: -- C Diff Foundation's, "C. diff. Spores and More Global Broadcasting Network," is honored to announce Dr. Edmond Hooker, MD - Associate Professor of Health Services Administration at Xavier University, Darrel Hicks, a well-known hospital environment specialist and educator, and Bruce Rippe, CEO of Trinity Guardion, manufacturer of the Trinity Guardion Patient Protective Barrier, as our guest speakers on August 1, 2017.
eNewsChannels NEWS: -- The C Diff Foundation is pleased to announce the Michael and Helen Caralla, Sr. Educational Scholarship program. The scholarship program is to help health care students succeed and reach their educational goals.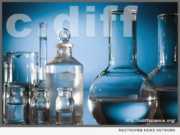 eNewsChannels NEWS: -- The C Diff Foundation hosts "C. diff. Science" on Sept. 14 to honor professionals dedicated to the scientific research and development in the Clostridium difficile (C. difficile, C. diff.) community worldwide, chaired by Professor Simon M. Cutting, PhD, of Molecular Microbiology at Royal Holloway, University of London.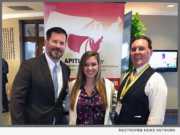 eNewsChannels NEWS: -- Attorney Bernard Walsh of the Bradenton office of Shapiro Goldman Babboni Fernandez & Walsh gave a presentation at the APITLA Interstate Trucking Super Summit. Entitled, "How an Attorney Works a Trucking Case: The A to Z Basics," the CLE accredited seminar instructed the audience of attorney and law students.
eNewsChannels NEWS: (TAMPA, Fla.) -- C Diff Foundation announces its "Bake Sale for C.diff. Awareness," a month-long campaign beginning May 2017 in Florida and continuing in N.J., N.C., and across the USA to India, and Italy featuring education and advocacy on health care topics pertaining to the most common pathogen identified as a leading healthcare-associated infection (HAI) in U.S. hospitals alone: Clostridium difficile.