Home
Tags
Taxes and Accounting
Tag: Taxes and Accounting
eNewsChannels NEWS: -- Inside Public Accounting (IPA) named KROST CPAs & Consultants and its affiliated tax consulting practice Best of the Best and Top 200 Firms for the fourth year in a row. The firm placed 109th on the prestigious top 200 list, a substantial leap from 157th in 2016 when it first made the rankings.
eNewsChannels NEWS: -- Crown Financial, a Houston-based business funding provider, has increased client insight into AP factoring with the addition of their powerful tool, the invoice factoring calculator. Companies seeking working capital can easily calculate costs associated with factoring, making the process more transparent and the decision to factor their accounts receivable much easier.
eNewsChannels NEWS: -- Reconciled, an online bookkeeping firm headquartered in Burlington, was recently named as one of the 2019 Accounting Today's Best Accounting Firms to Work for. Accounting Today has partnered with Best Companies Group to identify companies that have excelled in creating quality workplaces for employees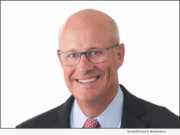 eNewsChannels NEWS: -- Nationwide tax specialty firm KBKG adds another former IRS manager to their team of experts. Mark Bodenstab joins as the firm's Director of Research & Development Tax Credits with over 30 years combined at the IRS and in the private sector.
eNewsChannels NEWS: -- Trinity Financial, Sports & Entertainment Management Company, a division of Peter Grandich and Company, announced today that it has teamed with the Sports & Entertainment Division of one of the largest CPA firms in the Tri-State Region, WithumSmith+Brown, PC ("Withum").
eNewsChannels NEWS: -- Nationwide tax specialty firm KBKG announced that their Principal, John W. Hanning, was recently elected President (2019 - 2021) of the American Society of Cost Segregation Professionals' (ASCSP) Board of Directors.
eNewsChannels NEWS: -- Kraft Technology Group, a Nashville-based managed IT service provider, is pleased to announce that we have achieved compliance with the federally mandated standards of the Health Insurance Portability and Accountability Act (HIPAA) through the use of Compliancy Group's proprietary HIPAA methodology, The Guard(R) compliance tracking software, and HIPAA Seal of Compliance(R).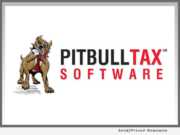 eNewsChannels NEWS: -- PitBullTax Software is excited to announce the release of its most robust and streamlined cloud based software platform to date. PitBullTax, the country's leading IRS Tax Resolution Software for CPAs, EAs and Tax Attorneys will be unveiling all the cutting edge major enhancements of Version 5.0 to licensees from all over the United States at its PitBullTax Institute User Conference today through May 3 in Fort Lauderdale, Florida.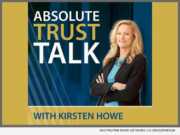 eNewsChannels NEWS: -- Absolute Trust Talk, a monthly podcast released by Absolute Trust Counsel, recently sat down with Michael Crvarich, Vice President of Legacy Giving at the John Muir Health Foundation, to discuss how an individual's core value system is the new driving force behind charitable giving.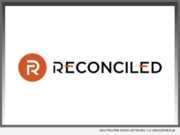 eNewsChannels NEWS: -- Local cloud-based company Reconciled is honored to join a long list of outstanding small businesses as the winner of Vermont's Small Business Association's Minority-Owned Business of the Year award.