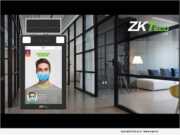 eNewsChannels NEWS: -- Rochester Regional Health needed to enhance security at key health system facilities throughout Western New York. Securitronics, a security company specializing in the provision of intelligent, technologically empowered security systems was contacted for this project. Securitronics connected with ZKTeco USA to deploy a new state-of-the art access control solution using SpeedFace.
eNewsChannels NEWS: -- Bizzy Labs, a regtech company that uses a big data approach to perfect mortgage loan compliance during loan boarding and throughout the life of servicing, announces that MCM Capital and its affiliate, Temple View Capital, have selected Libretto from Bizzy Labs for compliance monitoring on their entire portfolio.
eNewsChannels NEWS: -- Automobile dealerships who work with AutoAwards now have access to a new app to help promote their award programs to customers. Finding ways to keep customers more interested and engaged is a top priority for most automotive dealerships.
eNewsChannels NEWS: -- SecuGen is pleased to announce that Phoenix LTC has selected SecuGen's U20-A fingerprint sensor to integrate secure biometric technology into StatSafe, an automated medication management system used in skilled nursing and long-term facilities.
eNewsChannels NEWS: -- Energy Electronics has announced that it has hired the Saber Team to expand their online operations through comprehensive SEO and digital marketing strategies.
eNewsChannels NEWS: -- ArtistScope, a leading developer of copy protection for more than 20 years, has released a new version of CopySafe Video Protection. This new version is especially designed for professional video publishers and includes desirable features that enable them to distribute the highest quality video.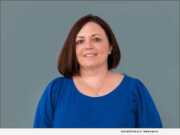 eNewsChannels NEWS: -- LBA Ware™, a leading provider of incentive compensation management (ICM) and business intelligence (BI) software solutions for the mortgage industry, announced it has added mortgage industry expert Angie Middlebrook as a software implementation consultant.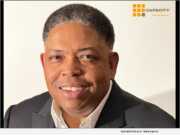 eNewsChannels NEWS: -- Capacity LLC, trusted leader in modern order management and direct-to-consumer eCommerce fulfillment, is proud to announce that Kevin H. Adams will be the company's new Chief Operations Officer.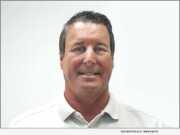 eNewsChannels NEWS: -- Olea Kiosks®, Inc., a visionary provider of innovative self-service kiosk solutions, announced the addition of Jim Masters to its sales team. The company has made a number of recent changes to its sales team as it strategically expands.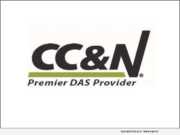 eNewsChannels NEWS: -- CC&N, a leader in the wired and wireless network infrastructure required for today's latest technologies, is launching a distinctive brand to emphasize their leadership in the world of Distributed Antenna System (DAS) solutions.