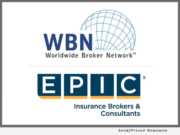 eNewsChannels NEWS: -- The Worldwide Broker Network (WBN), the world's largest fully integrated international network of independent Property & Casualty and Employee Benefits brokers, has announced its 58th Global Conference on April 11-14, 2018 in San Antonio. Partnering with Member Host EPIC Insurance Brokers and Consultants, the 2018 Global Conference will include more than 300 brokers, carrier sponsors, and speakers from more than 100 countries.
eNewsChannels NEWS: -- Dr. Ed Davis, San Antonio podiatrist, states that heel pain is often caused by plantar fasciitis which is an inflammatory condition of the plantar fascia. The plantar fascia is a tough fibrous band of tissue that starts in the heel bone and goes forward across the arch to attach to the bases of the toes.
eNewsChannels NEWS: -- Sokal Media Group has opened yet another new pristine office -- in Dallas, Texas. Hired as the new VP of Operations, John McKay will step in to his new role as the agency continues to expand. Accumulating years of experience, Mr. McKay previously worked as the General Manager of Spectrum cable (formerly Time-Warner cable) in Raleigh N.C., and most recently in Dallas.
eNewsChannels NEWS: -- EPIC Insurance Brokers and Consultants ('EPIC'), a leading retail property and casualty insurance brokerage and employee benefits consultant, announced today the addition of Enterprise Risk Management veteran Maurice (Moe) Edwards, retail Loss Prevention expert Walter Palmer, and their team of Risk Assurance and Asset Protection professionals.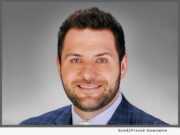 eNewsChannels NEWS: -- The Cooksey Team, a top producing retail branch of Mid America Mortgage, Inc., announced today its founder Michael Cooksey has been honored by housing industry trade magazine Mortgage Professional America (MPA) on its 2018 Hot 100 list. He was recognized for his role as founder of The Cooksey Team, one of Mid America Mortgage's most successful branches.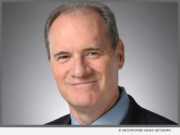 eNewsChannels NEWS: -- Mid America Mortgage, Inc. today announced that owner and CEO Jeff Bode has been honored by Mortgage Professional America magazine in publication's sixth annual 2018 Hot 100 list of mortgage industry professionals who have made a notable impact over the past year.
eNewsChannels NEWS: -- Just how far can the nation's growing taste for wine go? The owners of MIAVINO Sensual, Frank and Miranda Brown, decided it also had to go into their premium edible massage oils. Houston, Texas-based, MIAVINO Sensual has introduced an exclusive line of ultra-lightweight, premium, edible massage oils in four palate-pleasing, full-bodied wine flavors designed to take your entire sensual massage experience to a whole sexy new level.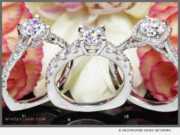 eNewsChannels NEWS: -- Whiteflash Inc., international retailer of ideal diamonds and designer engagement rings, today announced that it has been chosen to become an authorized reseller for A.Jaffe, the iconic American bridal designer with a 125 year heritage.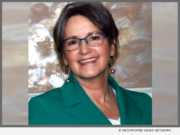 eNewsChannels NEWS: -- Leading mortgage industry management consulting firm Austin, Texas-based Transformational Mortgage Solutions (TMS) today announced that it has named Beth Ozenghar its new president and COO. Ozenghar, whose mortgage career spans three decades, had been in the role of senior executive advisor with TMS since 2016. TMS Founder David Lykken will retain the title of founder and chief transformation officer, focusing on spearheading the firm's management consulting engagements.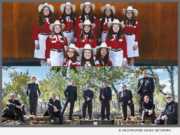 eNewsChannels NEWS: -- Imagine performing at the world-renowned Carnegie Hall in New York. That has long been the dream of members of the Top 40-selling Texas State Men & Boys Choir, who are currently celebrating their third anniversary. That anniversary will be marked by: the release of the choir's fourth record, a four-city tour, and a magical Carnegie Hall performance.