eNewsChannels NEWS: -- iTrinegy announced today that it will be showcasing its Software-Defined Test Networks at SD-WAN Expo being held February 11 - 14, 2020 at the Greater Fort Lauderdale/ Broward County Convention Center in Fort Lauderdale, Florida.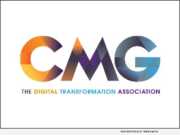 eNewsChannels NEWS: -- Computer Measurement Group (CMG) is thrilled to be hosting our 45th Annual IMPACT Digital Transformation Conference, February 9-12, 2020 at the Westin Las Vegas Hotel and Spa. Unlike many other tech conferences, CMG IMPACT is a boutique style, non-vendor run conference with sessions from some of the top industry-leading professions in the tech world.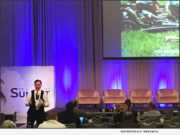 eNewsChannels NEWS: -- Attorney Bernie Walsh of the Bradenton Office Of Goldman Babboni Fernandez & Walsh presented a seminar for attendees of the National Trial Lawyers Summit. Held at the Loews Miami Beach Hotel in Miami Florida, the National Trial Lawyers Summit is an annual conference of the nation's best plaintiff's attorneys and trial lawyers.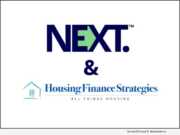 eNewsChannels NEWS: -- NEXT Mortgage Events and Housing Finance Strategies today announced that FormFree, a leading provider of automated verification services for the lending industry, has become the first anchor sponsor of NEXT.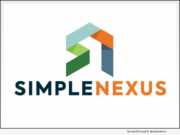 eNewsChannels NEWS: -- SimpleNexus, developer of the leading digital mortgage platform for loan officers, borrowers and real estate agents, today announced the agenda for SimpleNexus User Group (SNUG) 2020 conference being held February 9-12 at the Snowbird Ski Resort in Snowbird, Utah.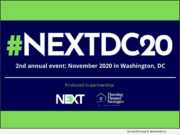 eNewsChannels NEWS: -- Capitalizing on the success of their recent executive summit in Washington D.C., NEXT Mortgage Events and Housing Finance Strategies announced #NEXTDC20, their second annual event to be held shortly after the November 2020 election in Washington, D.C.
eNewsChannels NEWS: -- Chicago Illinois area's William Madden, co-founder and senior partner of Whole Brain Consulting, is scheduled to present at The Hatchery from 6 to 7:30 p.m. on December 2, 2019.
eNewsChannels NEWS: -- Mid America Mortgage, Inc. (Mid America) announced today that two of its executives will be sharing their expertise at upcoming events for the Mortgage Bankers Association (MBA) and the American Land Title Association (ALTA), respectively.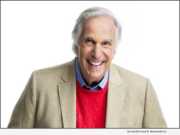 eNewsChannels NEWS: -- Henry Winkler, Emmy-winning actor, director, producer, and New York Times best-selling author, will be the opening keynote speaker for the American Gem Society's (AGS) Annual Conclave, which will be held in Denver, Colorado, April 27-29, 2020 at the Sheraton Denver Downtown Hotel.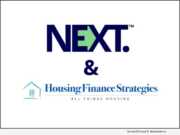 eNewsChannels NEWS: -- Ahead of the highly anticipated #NEXTDC19 summit on November 18, 19 in Washington, D.C., from NEXT Mortgage Events, conference co-host Faith Schwartz, President of Housing Finance Strategies, announced that Kerri Milam, president of Depth Public Relations will present the inaugural NEXT Excellence in Leadership award to Lee Raagas, Chief Executive Officer of Skid Row Housing Trust.