Home
Tags
Video News Releases
Tag: Video News Releases
eNewsChannels NEWS: -- Uproar Entertainment is excited to announce the release of "GROWN MAN...BABY STEPS" by TY BARNETT. Recorded live at The Comedy Underground in Seattle, Wash. "GROWN MAN...BABY STEPS" is a unique opportunity to hang out with the hilarious and incredibly talented TY BARNETT.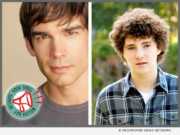 eNewsChannels NEWS: -- Geek Club Books for Autism today announced that actors Christopher Gorham and Julian Feder, lead characters in the award-winning indie film, "A Boy Called Po" joined the #Activate4Autism movement, a public awareness campaign as a part of National Bullying Prevention Month. People on the autism spectrum are often misunderstood, marginalized, undervalued and 3 times more likely to be victims of bullying.
eNewsChannels NEWS: -- Emerald City Band's New Year's Eve Party in Dallas - "ECNYE Rock the '18" - will be held at a new location this year: the Hilton Anatole, a 4-star hotel located at 2201 N. Stemmons Freeway in Dallas' Market Center and Design District, 5 minutes from Uptown and Downtown Dallas. The previous five ECNYE events took place at the Hotel InterContinental in Addison.
eNewsChannels NEWS: -- Coolmuster Studio today announced that its top-seller and world-renowned product, Android Assistant for Mac, has taken a great leap forward in contacts and SMS management. With an all-new UI and interface design, it now has the ability to help users backup contacts, messages, media files, apps, etc. to Mac; add, delete or edit existing data on Mac and more.
eNewsChannels NEWS: -- TeDan Surgical Innovations (TSI) today announced the launch of the Phantom XL3(TM) Lateral Access System for lumbar spine surgical retraction. A full product release will be held later this month at the North American Spine Society Meeting (NASS) in Orlando from October 25 to 27.
eNewsChannels NEWS: -- Halloween night just got safer! America's Real Life Urban Super Hero, DangerMan, will roam the streets trick-or-treating with the likes of Superman, Batman and Spider-Man as the new DangerMan Super Suit is now available for kids! Actor and mentor Roger I. Tinsley, the founder of the DangerMan Urban Superhero brand and CEO/President of the DangerMan Education Foundation, Inc., a non-profit 501(c)(3) organization, has released the new costume just in time for the holidays.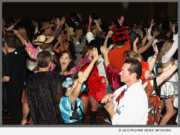 eNewsChannels NEWS: -- Professionals Guild announced today its Halloween Party at the Hyatt Regency Santa Clara. The Halloween party will be held on Saturday, Oct. 28, 2017, starting at 8 p.m. The party finishes at midnight. A large crowd of friendly professional people is expected.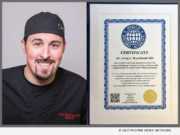 eNewsChannels NEWS: -- The World Record Academy recently awarded Dr. Greg J. Marchand and his surgical team a world record for removing a 17-centimeter cancerous ovarian tumor using only small incisions in the abdomen, a technique called a laparoscopy. While removing cysts and tumors using laparoscopic surgery is a standard practice, Dr. Marchand said it is rare to use the technique in conjunction with an ovarian cancer staging procedure.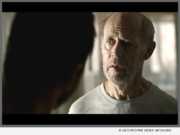 eNewsChannels NEWS: -- Standard 17, LLC announces "High & Outside : a baseball noir," also nominated for Best Screenplay & Best Film at the prestigious 2017 Raindance Film Festival in London. The film premieres Oct. 27 and Nov. 1, 2017 at the Austin Film Festival. "High & Outside" is about an independent league baseball player, Phil Harding (Phil Donlon), who takes desperate measures to keep his imperiled big-league dream alive, which threatens to destroy his already fragile family.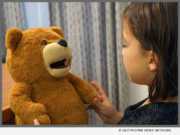 eNewsChannels NEWS: -- Wetwire Robotics today announced they are launching the first in a new line of smart toys geared towards digital assistants like Amazon's Alexa devices. The first model is called Lexa Bear and is a talking teddy bear that is designed to hold an Echo Dot or connect with any Bluetooth device like a mobile phone or tablet. Wetwire Robotics has designed the bear to synchronize its mouth movements in real time to the human voice. Wetwire Robotics will be launching a Kickstarter campaign October 23, 2017.