Home
Tags
Video News Releases
Tag: Video News Releases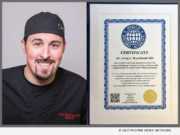 eNewsChannels NEWS: -- The World Record Academy recently awarded Dr. Greg J. Marchand and his surgical team a world record for removing a 17-centimeter cancerous ovarian tumor using only small incisions in the abdomen, a technique called a laparoscopy. While removing cysts and tumors using laparoscopic surgery is a standard practice, Dr. Marchand said it is rare to use the technique in conjunction with an ovarian cancer staging procedure.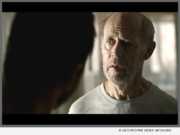 eNewsChannels NEWS: -- Standard 17, LLC announces "High & Outside : a baseball noir," also nominated for Best Screenplay & Best Film at the prestigious 2017 Raindance Film Festival in London. The film premieres Oct. 27 and Nov. 1, 2017 at the Austin Film Festival. "High & Outside" is about an independent league baseball player, Phil Harding (Phil Donlon), who takes desperate measures to keep his imperiled big-league dream alive, which threatens to destroy his already fragile family.
eNewsChannels NEWS: -- Wetwire Robotics today announced they are launching the first in a new line of smart toys geared towards digital assistants like Amazon's Alexa devices. The first model is called Lexa Bear and is a talking teddy bear that is designed to hold an Echo Dot or connect with any Bluetooth device like a mobile phone or tablet. Wetwire Robotics has designed the bear to synchronize its mouth movements in real time to the human voice. Wetwire Robotics will be launching a Kickstarter campaign October 23, 2017.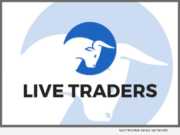 eNewsChannels NEWS: -- Celebrating the breakthrough success of their education and training programs for Stocks, Options and Forex professional traders Live Traders have decided to give back to the financially less fortunate. The educational platform recently celebrated the launch of the Live Traders Scholarship Program where qualified students have a chance to go through the Live Trader training program for free or at dramatically deep discounts.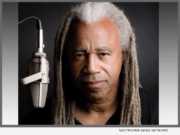 eNewsChannels NEWS: -- Geek Club Books, Inc., an autism nonprofit, today launched #Activate4Autism movement, a public awareness campaign as a part of National Bullying Prevention Month. The autistic are often misunderstood, marginalized, undervalued and 3 times more likely to be victims of bullying. The campaign brings together voice, stage and film actors, children's authors, comic artists and autistic advocates who activate their voices for autism, speaking out for acceptance and inclusion.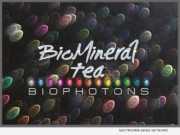 eNewsChannels NEWS: -- The CEO of BioMineral Tea Organic Minerals Inc., Frankie Alfonso, discovered the visual evidence of biomineral structure and their various bio-photonic colors. A biomineral is an organic mineral from an herb which shares the same chemistry as the human body and is the key element which provides positive and negative electric charges to all cells and vital organs. Each different color biomineral represents a different frequency of energy which can also be measured in electron volts (eV).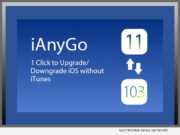 eNewsChannels NEWS: -- Tenorshare's Any-data-recovery has launched iAnyGo, an easy tool to upgrade or downgrade iOS system on iPhone, iPad and iPod without using iTunes. One amazing feature of this program is the upgrading and downgrading are both done from local firmware, no need to worry about update failure or stuck issues due to poor Wi-Fi network connection.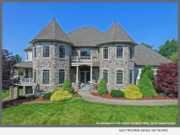 eNewsChannels NEWS: -- Bedford, New Hampshire's Castle on the Hill has caught the attention of WMUR's Mansion Monday. Recently listed for sale, this luxury residence sits on top of a hill with breathtaking panoramic mountain views. The home got its name from the two stone turrets that grace the front. Molly B. Miller, owner of Mountain Side Properties and listing agent for the Castle on the Hill, was surprised to see the home on Mansion Monday.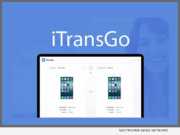 eNewsChannels NEWS: -- Tenorshare launches iTransGo, a new product designed to transfer files directly between any iOS devices; clone everything from old iPhone to a new one with one simple click. The launch of iTransGo really can be good news for those who recently bought a new iPhone 8/8 Plus or iPhone X.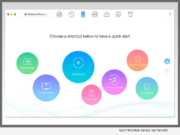 eNewsChannels NEWS: -- Switching to iPhone 8 / 8 Plus is not just getting a new device, it also comes along with the hard task of a plethora of vital data and files migration. Given that, iMobie introduces its robust data transfer program - AnyTrans, to completely brace for data migration between iPhone and iPhone, even from Android to iPhone comprehensively.