eNewsChannels NEWS: -- The World Open Water Swimming Association's (WOWSA) Advisory Board reached a decision regarding Diana Nyad's submission for ratification for the Cuba to Florida swim in 2013. WOWSA supports a global community of open water swimmers committed to safety, sportsmanship, and adventure.
eNewsChannels NEWS: -- Having received Diana Nyad's submissions for official swim ratification twice, the World Open Water Swimming Association (WOWSA) would like to provide perspective on Netflix's upcoming film "Nyad" featuring Annette Bening and Jodie Foster. It is important for viewers to understand that this film is based on Diana Nyad's book, which has not been rigorously fact-checked [1]. There is a potential risk that audiences might perceive this docudrama as a fully factual account of Nyad's swim from Cuba to Florida.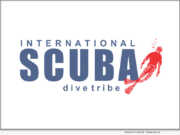 eNewsChannels NEWS: -- Scuba divers from Canada, Mexico, and the USA joined International Scuba's 6th Annual Ice Hole Festival. The week started off with pro level scuba diving training. There were several people to help gear up. As soon as you are out of the water, our hospitality team takes over, with a cup of hot soup, drinks and more food. All while other divers help take your kit off.
eNewsChannels NEWS: -- In preparation for the season kicking off, ACE Adventure Resort announced they are looking for seasonal employees to fill a variety of positions. Adjacent to the New River Gorge National Park and Preserve, ACE, a family owned and community-based resort, operates on 1,500 acres of lush property.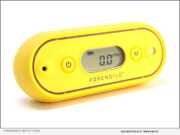 eNewsChannels NEWS: -- Forensics Detectors, a gas detection expert company residing in Los Angeles, California, has introduced its highly sensitive 0.1ppm carbon monoxide "super-meter," an innovation that has been designed to help users prevent low-level carbon monoxide poisoning and detect very small carbon monoxide leaks.
eNewsChannels NEWS: -- High school water polo athletes looking to continue their playing careers in college have a new resource available to showcase their accomplishments and connect with college coaches. Polovolo is a digital platform designed for the unique needs of high school water polo athletes, their parents and the collegiate water polo coaching community.
eNewsChannels NEWS: -- Adventure Out, California's leader in outdoor adventure, is now holding Stand Up Paddleboard clinics and tours at Mission Bay & Mission Creek Park in San Francisco. These programs will bring Adventure Out's professional and quality programming to the heart of San Francisco. On and off-board instruction will ensure that all participants are hitting the water safely and responsibly.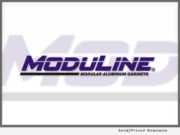 eNewsChannels NEWS: -- Moduline Cabinets, a leading high-alloy aluminum cabinet manufacturer, was recently chosen by the New York Yacht Club American Magic racing team to outfit their work containers. The team is a combination of The New York Yacht Club and Bella Mente Quantum Racing Association. They will compete in the upcoming 36th America's Cup in New Zealand in 2021.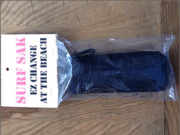 HUNTINGTON BEACH, Calif. /eNewsChannels/ -- The Surf Sak from Seth Schiller Enterprises is the first compact dual-purpose adjustable clothes changing invention made with 100 percent waterproof-nylon material that allows all who 'towel-change' at the beach, to do so without the need of a towel.
HUNTINGTON BEACH, Calif. /eNewsChannels/ -- Waverider Auctions is producing the '2012 U.S. Vintage Surf Charity Auction and Ocean Art Sale' to be held on August 18, 2012 at the Hilton Hotel Waterfront Beach Resort in 'Surf City USA' Huntington Beach, Calif. Public is invited to have their vintage surfboard or surf memorabilia appraised, by Gary 'Seahag' Sahagen at June event.