Home
Tags
Wisconsin Business
Tag: Wisconsin Business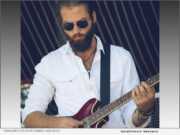 eNewsChannels NEWS: -- The International Forgiveness Institute (IFI) announced today that University of Wisconsin-Madison psychologist Robert Enright, Ph.D., has teamed up with acclaimed songwriter-performer Sam Ness to produce a "therapeutic music-discussion video" for adults who are struggling with the anguish created by the coronavirus lockdown.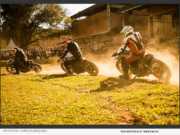 eNewsChannels NEWS: -- It was only six years ago when the first official Flat Track competition took place in Brazil, with only ten to fifteen riders. Now, there are over fourteen teams around the country, and the Brazilian Flat Track League will have nine riders racing during FlatOutFriday (FOF) in Milwaukee, Wisconsin, March 13. The group is looking forward to making a good impression during FOF 2020.
eNewsChannels NEWS: -- In tandem with 75th Anniversary of the flag-raising on Mt. Suribachi, the Iwo Jima Memorial Midwest Project (IJMM) is launching a nationwide program to build a new Iwo Jima Monument. The new statue will replace the faces of two flag-raisers that were misidentified with the actual Marines who participated.
eNewsChannels NEWS: -- Johnny Manhattan's Steakhouse is announcing a keto diet friendly menu. The Milwaukee area supper club has been serving the greater Milwaukee area for more than twenty years, but still keeps up with dining trends and is one of the first in the area to create a menu that allows diners who are sticking to a very-low-carb, moderate-protein, and high-fat diet while out at a restaurant or supper club.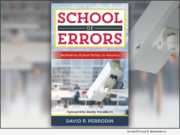 eNewsChannels NEWS: -- "School of Errors - Rethinking School Safety in America" (ISBN: 978-1475837445), authored by David P. Perrodin, Ph.D., and published by Rowman & Littlefield, is being touted as "the most honest book ever written about the $3 billion school safety industrial complex."
eNewsChannels NEWS: -- "Stolen" (ISBN: 978-1733900812) by Caroline Klug is released in print today. It's the first in a planned series of fiction thrillers centering on controversial topics like drugs, sex trafficking, adultery, suicide, and other all too common mainstream struggles. These thrillers are sure to engage readers from beginning to end, but readers looking more closely will discover underlying allegories designed to inspire and encourage people in their personal lives.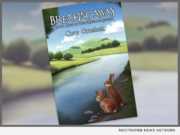 eNewsChannels NEWS: -- Poor people are poor because they choose to be poor, says 'professional plaintiff' turned children's book author Cory Groshek, who is also the founder of personal growth and development brand Manifestation Machine. He's the author of "Breaking Away: Book One of the Rabylon Series" (ISBN: 978-1946029003).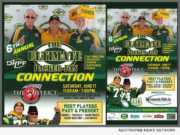 eNewsChannels NEWS: -- Join Professional Football's Ultimate Fan Association inductees Steve Tate and Wayne Sargent and former and current players invited to attend the 6th Annual Ultimate Packer Fan Connection party at The District D2 on Saturday, June 17, 2017 from 11 a.m.-7 p.m.
eNewsChannels NEWS: (MILWAUKEE, Wis.) -- Minnesota poet Georgia Lundeen, who made a name in verse through her popular blog Shrinks Aren't Cheap, is set to release her first physical collection of works, titled "Spare" (ISBN: 978-1-940129-69-3), on April 21, 2017, Vegetarian Alcoholic Press announced today.