Home
Tags
Wondershare Inc.
Tag: Wondershare Inc.
eNewsChannels NEWS: -- There are several options to store data such as on hard drives, memory cards and SD cards. Sometimes however these storage devices can experience issues resulting in lost files. That's a big issue Wondershare's recently launched software - Recoverit - aims to solve with its award worthy algorithms.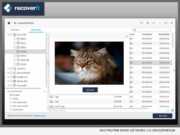 eNewsChannels NEWS: -- In this technology driven era, capturing and storing high quality photos of scenic locations or family reunions is easy on Mac and other operating systems and devices. For people who can't seem to locate the panoramic vistas captured on their last exotic vacation, have no fear because Wondershare's photo recovery software can help!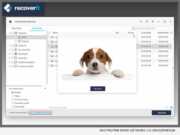 eNewsChannels NEWS: -- Say goodbye to your data loss woes! Wondershare's free recovery software helps users retrieve lost data from hard drives, memory cards and SD cards easily and quickly. Hard drives, memory cards and SD cards are great memory storage devices that can store several different types of data including documents, photos and movies.
eNewsChannels NEWS: -- This Christmas let's do something little extra for everyone! This is the season when every sorrow and apathy goes away and makes space for joy and smiles all the way. Where it is all sale time on the web, dr.fone is no different. With up to 50-percent off, dr.fone (from Wondershare) introduces the 2018 year-end sales. The world's first data recovery software is offering their valued customers' festive season discount like never before.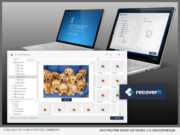 eNewsChannels NEWS: -- Wondershare has released an updated version of Recoverit that effortlessly serves as an external hard drive recovery software. When files get missing from your external storage device either as the result of the presence of a virus or due to bad sector, you can turn to Recoverit for a corrupted hard drive recovery.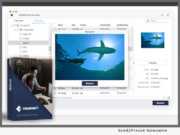 eNewsChannels NEWS: -- With a qualified team of experts since 2003, Wondershare has had many breakthroughs in the technology industry. Their tools come in handy for different operations. They have recently announced another flagship software that will help retrieve lost data from dead hard drives. This comes after decades of research and applied ingenuity in the field to develop the software. The software being talked about is the Wondershare Recoverit software that will help users recover their data.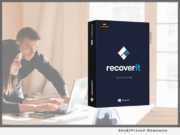 eNewsChannels NEWS: -- Wondershare has once again provided an update of their Recoverit data recovery program for Q4-2018. This product is regarded as a powerful and effective SSD data recovery program with advanced algorithms that helps recover deleted files from SSD, and even recover data from a dead SSD.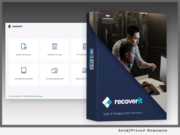 eNewsChannels NEWS: -- Recoverit by Wondershare launches yet another fascinating software update that easily lets you recover data lost on the SD Card. The software will also help fix a corrupted SD Card and will help the user get back data that may be lost due to accidental deletion, SD Card corruption, Formatted SD Cards or even data lost due to virus attacks.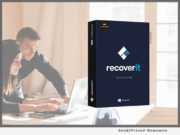 eNewsChannels NEWS: -- The latest Q4/2018 update of Recoverit from Wondershare is an exceptional tool that can perform a quick photo recovery on Mac as well as Windows. The company has also released a freely available version of its phone photo recovery tool so that its users can make the most of its services without paying a single dime.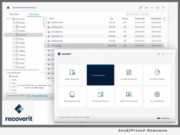 eNewsChannels NEWS: -- Recoverit has now made it easier than ever for its users to recover photos from cameras, SD cards, USB drives, and numerous other sources. With its different scanning algorithms and advanced features, the tool is known to have one of the highest data recovery rates in the industry.