Home
Tags
Wondershare Inc.
Tag: Wondershare Inc.
eNewsChannels NEWS: -- USB Data Recovery Function (by Recoverit) announced. Wondershare Recoverit, being one of the major players in the software industry, covers all areas of concern whether it is security, the speed of recovery, advanced algorithm or accessible interface.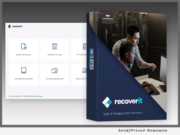 eNewsChannels NEWS: -- Wondershare has released Recoverit Free, which can recover data of up to 100 MB for free. Recoverit by Wondershare is a popular free data recovery software that works on both Windows and Mac. It can recover lost and deleted content from a system or even an external storage unit in an extensive manner.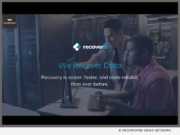 eNewsChannels NEWS: -- Industry leader Wondershare Technology specializes in providing software to streamline and bring simplicity to today's busy world. Today it announced the launch of its revolutionary new data recovery software, Recoverit. Files that can be retrieved with Recoverit include documents, emails, photographs, video footage, audio files and much more.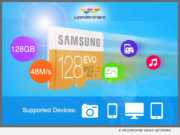 eNewsChannels NEWS: -- Owing to the fast development of the IT as well as the world, people have grown great concern into the need of storage as well as backups the data efficiently, says Wondershare. SD card - a type of high-quality memory card - has been introduced to the vast majority of users. However, SD card damage and corruptions occur to everyone. Data loss is terrible. We usually choose to extract the important information although the storage device is damaged.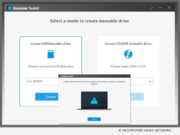 eNewsChannels NEWS: -- Wondershare Inc. has released Data Recovery Pro 6.60 with numerous advanced features. One of the most evident benefits of the tool is that it allows data recovery from a crashed system as well. Its latest support with WinPE bootable media can be used to perform the data recovery operation when a Windows system is not able to boot in an ideal way. This allows its users to retrieve their content, even when the system fails to boot or malfunctions.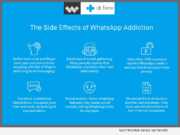 eNewsChannels NEWS: -- Whilst having a potential WhatsApp addiction might not seem to be a big issue, stopping to think about how often you use the app might alert you to just how much of your day is spent: checking, messaging and uploading media through WhatsApp. Dr.Fone have devised a clever test which asks a variety of questions about a person's WhatsApp use. The answers are very specific so feedback at the end of the test can tell users exactly how 'addicted' they might be to the app.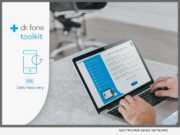 eNewsChannels NEWS: -- Apple users are keen to upgrade to iOS 11 but many are uncertain of any possible negative effects the upgrade may have on their current working systems, especially when it comes to stored media. Dr.Fone, data recovery specialists, are offering zero-day support with the upgrade in order to eliminate worries, even to new iPhone 8 users.
eNewsChannels NEWS: -- As data support and recovery software provider 'Dr.Fone' reaches its fifth anniversary, the company announces its provision of complete support for the latest iOS update - iOS 11. Perfect for those who are less tech-savvy than others or indeed those with precious data that they can't afford to lose, Dr.Fone provides the perfect solution for a quick and pain-free iOS update.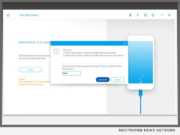 eNewsChannels NEWS: -- For many, Apple's iPhone is the number one choice for security and safety of user data, says dr.fone toolkit. It's been widely accepted for many years that Apple puts privacy high on the agenda when it comes to its operating systems and smart devices.
eNewsChannels NEWS: (HONG KONG) -- Wondershare releases TunesGo 9.4.0 with a brand new, innovative ringtone maker for iOS. Wondershare Technology, a leading global app development company in China, has released an updated version of its popular TunesGo app. TunesGo is the ultimate media and communication management tool for iOS and Android devices, allowing you to transfer and backup contacts and media such as photos, music, and videos, as well as SMS communications.