eNewsChannels NEWS: -- Old friends and new filled the auditorium of the Church of Scientology Dublin to capacity October 14 to celebrate five years of friendship, outreach and personal and community betterment. Five years ago, the Church of Scientology and Community Centre of Dublin opened its doors.
eNewsChannels NEWS: -- Australian Pop Singer Songwriter, T8iana, who was recently featured in Rolling Stone Magazine's Global Artist Spotlight, has often talked about her dark past which involved assault and bullying by strong male figures, as she was growing up as a trans kid. She has released her latest single 'The Sign' on 13th May.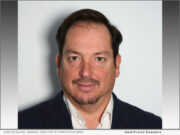 eNewsChannels NEWS: -- Fanplayr, a global leader for e-commerce intelligence solutions, continues to expand its presence in the European market with the opening of a new office in Spain, with the goal of promoting brands that operate in retail, tourism, telecommunications, automotive, banking, energy, insurance and entertainment.
eNewsChannels NEWS: -- The study of abstract physics is often seen as separate from pure mathematics. Subjects like Black Holes, Low-Temperature Gases, Gravitation, and Electromagnetism are considered in the domain of physics rather than mathematics. "This distinction is, however, being challenged daily by advances in combinatorics and number theory applied to String Propagation...and the invariants of the Gromov-Witten Theory," states Dr. Jonathan Kenigson of Athanasian Hall.
eNewsChannels NEWS: -- The COVID-19 pandemic is creating unprecedented levels of sleep deprivation, which presents a significant risk to mental and physical health, says Drink HRW. Additionally, "COVID-somnia," a term coined to describe the rising prevalence of insomnia following COVID-19 infection, has begun to emerge.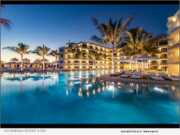 eNewsChannels NEWS: -- The island of St. Maarten is world renowned for its beautiful beaches, festive nightlife and epicurean experiences galore. With today's grand opening of The Morgan Resort & Spa, travelers now have another great reason to visit the destination, just in time for summer.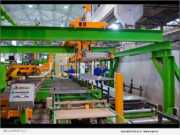 eNewsChannels NEWS: -- BK-ALPROF LLC has become the fastest-growing aluminum company in Russia. 2003 was the starting point. Then in the town of Belaya Kalitva, a plant was put into operation, focused on casting cylindrical ingots from aluminum alloys.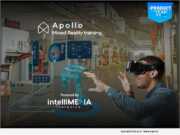 eNewsChannels NEWS: -- The Ethiopian Ministry of Science and Higher Education (MoSHE) agrees to join forces with IntelliMedia Networks Inc. and its local partners Andalem Consulting PLC and United Systems Integrators, to enable a country-wide online learning platform to streamline access to higher learning across Ethiopia and improve quality of education and training for undergraduate and graduate students.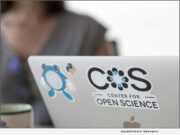 eNewsChannels NEWS: -- How can oil and gas companies lead in the fight against climate change? A new research project hosted by the Center for Open Science's online collaboration platform explores one option: pay them generously to drill for geothermal energy, and let their profits transform the entire global economy. That is the focus of Dr. Daniel Helman.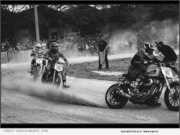 eNewsChannels NEWS: -- It's not a secret that Covid-19 had 2020 pretty much canceled all over, affecting some of the major events in the USA and abroad, but has also brought people together and fired up new ways for connecting and exchanging ideas, says the Brazilian Flat Track League.