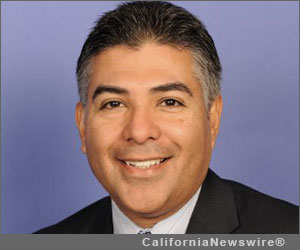 SAN FERNANDO, Calif. /California Newswire/ — Saturday marked the third anniversary of the day President Barack Obama signed the Affordable Care Act into law. U.S. Rep. Tony Cardenas (D-San Fernando Valley) released a statement marking the date:
"Thanks to the Affordable Care Act, working families in my community will now have access to health care," said Cardenas. "Because of the work of the President and Congress, healthcare cost increases have slowed, access to healthcare has been expanded and soon, healthcare exchanges will open, allowing the purchase of affordable health insurance, even with pre-existing conditions.
"Given the Supreme Court's decision last year to uphold the law, my hope is that we can move beyond the continued efforts by my Republican colleagues to repeal these protections. It is time we work together to ensure successful implementation of this law."
Because of the Affordable Care Act:
– Insurance companies can no longer discriminate against 17 million children with pre-existing conditions, create random caps on coverage, or end customers' policies if they get sick;
– More than six million young Americans have health coverage through their parents;
– Being a woman is no longer considered a pre-existing condition;
– Small businesses all over the country are receiving tax credits to help cover employees;
– Medicare premiums and Medicare spending are at all-time lows; and
– More than 105 million Americans, on private insurance and Medicare, are receiving free preventive health checkups, while Medicare recipients get help closing the Medicare prescription drug plan "donut hole."
Beginning this year and extending into 2014, more than six million Latinos will be protected by health insurance, full protection against pre-existing condition discrimination will phase in, out-of-pocket costs will be capped, premiums are estimated to drop by more than $2,000 per family and Health Insurance Exchanges will begin, allowing competition and comprehensive coverage for most Americans.
---
Copyright © 2013 California Newswire. This content is copyrighted under U.S. and international law and may only be used for non-commercial purposes by news aggregators or under license of the Neotrope® News Network (www.neotrope.net). .