Home
Authors
Posts by Tabitha Berg
Tabitha Berg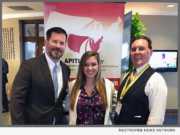 eNewsChannels NEWS: -- Attorney Bernard Walsh of the Bradenton office of Shapiro Goldman Babboni Fernandez & Walsh gave a presentation at the APITLA Interstate Trucking Super Summit. Entitled, "How an Attorney Works a Trucking Case: The A to Z Basics," the CLE accredited seminar instructed the audience of attorney and law students.
eNewsChannels NEWS: -- EaseUS has revealed an exciting innovation with its newly designed Todo Backup for Mac to keep MacOS data safe from threats. With long term research and development, EaseUS' brand new Mac backup software covers advanced backup and disaster recovery features that are vital and handy for data security.
eNewsChannels NEWS: -- Fengtao Software, the industry leader in the field of DVD, Blu-ray and video backup solutions, unveils a new round of campaign addressed as the Summertime Hot Deals, to cool down the hot weather a little bit by slashing the price down up to 50 percent off its hot-selling products. The hot deals start today, and end on June 15, 2017.
eNewsChannels NEWS: -- The Pompano Beach Community Redevelopment Agency (CRA) has issued a call for artists of all disciplines to submit applications for the City Vista Artist in Residence (AiR) program. City Vista is a mixed-use apartment building located in the heart of the developing downtown district.
eNewsChannels NEWS: -- DIB Funding, Inc. has signed a contract with FMW Media Corp., the producers of the business show "New To The Street." FMW Media's hosts will interview members of DIB Funding, Inc.'s management team monthly to discuss the ongoing developments of DIBCOIN. Their business show, "New to the Street," airs on the Fox Business Network and ION TV with 95 million viewers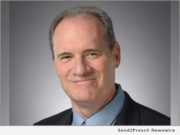 eNewsChannels NEWS: -- Mid America Mortgage, Inc. (Mid America) announced today it has purchased the eNote from North Carolina's first eMortgage transaction. The transaction, which was completed entirely electronically on May 5, was a refinance for a property in Winston-Salem and was executed by Hickory-based North State Bank. Upon completion of the closing, Mid America was able to purchase the resulting eNote within one business day after receiving the final loan package.
eNewsChannels NEWS: -- Indiana Virtual School announces that it will be partnering with international education services provider - EdisonLearning - to expand and enhance the delivery of online courses to students and school corporations across the State of Indiana.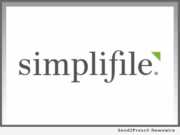 eNewsChannels NEWS: -- Simplifile, a leading provider of real estate document collaboration and recording technologies for lenders, settlement agents, and counties, has added more than a dozen new recording jurisdictions in five states across the American Northeast to its e-recording network, the nation's largest.
eNewsChannels NEWS: -- Hoge Fenton, a leading Northern California law firm, announced today that they have signed on with Boston-based Gradifi, the industry's first provider of the Employer SLP Plan(TM) (Student Loan Paydown Plan) to introduce a new benefit for its associate attorneys: financial assistance with student loans.
eNewsChannels NEWS: -- The Foundation for Ensuring Access and Equity today announced that on Sunday, May 28, 2017 the Turner Chapel AME Church in Marietta, Georgia will host its 10th Annual High School Graduation Celebration Worship Service. The blessings will be flowing for several students who have been offered full college scholarships. However, for Paulding County High School's Kimberly Hadaway, the blessings are overflowing with full scholarships to 6 of the country's top colleges