Home
Authors
Posts by Tabitha Berg
Tabitha Berg
eNewsChannels NEWS: (FAIRFIELD, Conn.) -- Philip C. Stevens has joined Optima Group, Inc. as Director, with responsibility for helping the firm's clients achieve their goals through the development of business and marketing strategies as well as the deployment of communications initiatives. A seasoned executive from the financial services and insurance industries, Philip was most recently with Pappas MacDonnell, Inc., where he worked with a variety of clients in banking, investment management, insurance and business services.
eNewsChannels NEWS: (LOS ANGELES, Calif.) -- Utelogy Corporation, which makes software for control, management and analytics of audiovisual systems for business and education, has signed a strategic solution partnership agreement with Communications Engineering Inc., (CEI), a premier full service consulting, design and implementation company providing turnkey broadcast, audio visual and media IT system integration services.
eNewsChannels NEWS: (LOS ANGELES, Calif.) -- MJIC, Inc., the leading provider of cannabis regulatory compliance solutions and services, media, investor capital and supply chain distribution, announced today that it expects to sell out for its upcoming third Annual Cannabis Business Expo, March 5 - 8, 2017 in San Diego, California.
eNewsChannels NEWS: (POMPANO BEACH, Fla.) -- ACES Risk Management (ARMCO), the leading provider of financial quality control and compliance software, announced that it earned a spot on National Mortgage Professional magazine's (NMP) annual Top 100 Mortgage Employers list for 2017.
eNewsChannels NEWS: (HOLLYWOOD, Fla.) -- Sunshine Capital, Inc. (Pink Sheets: SCNP / PINK:SCNP) Today announced major changes to the Company corporate share structure. These changes include: The cancellation of 77% or 56,303,003 common shares of the Company, reducing the total issued and outstanding share count of Sunshine Capital, Inc. to only 16,997,000 shares of common stock.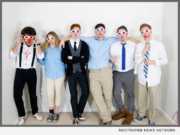 eNewsChannels NEWS: (SARATOGA SPRINGS, N.Y.) -- Combining the musical swagger of The Strokes, the DIY ethic of Black Flag, and the manic hair on fire delivery of Talking Heads, Delphino is a gritty indie rock band that just wants to get out of the basement and into your heart. Keeping the punk spirit in mind, over the past year Delphino has gone from playing in friends' basements and house parties to recording, mixing, and self-distributing their debut album, "Funny Cide," across New York.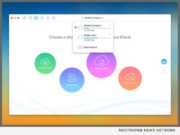 eNewsChannels NEWS: (LOS ANGELES, Calif.) -- iMobie Inc., an advanced iOS-related software developer, updated iPhone manager AnyTrans with exclusive iCloud management feature to manage and sync contents across multi-iCloud accounts. For the first time, users can view, edit and batch upload/download iCloud photos, messages, contacts, etc. with simple drag-and-drop, remove private info, or even move sensitive data to another confidential iCloud account.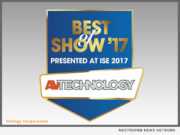 eNewsChannels NEWS: (LOS ANGELES, Calif.) -- Utelogy 2.0, the latest release from Utelogy Corporation, was selected as an AVTechnology "Best of Show" status at Integrated Systems Europe 2017 convention in Amsterdam this past week. Utelogy is a leader in Software-Defined audiovisual (SDAV) technology.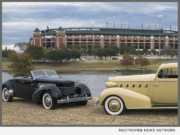 eNewsChannels NEWS: (ARLINGTON, Texas) -- The Concours d'Elegance of Texas announced that it will hold its annual three-day vintage car celebration event in the Arlington Entertainment District (previously hosted in the Houston area). The Concours d'Elegance of Texas is one of the largest vintage motoring and luxury lifestyle events in the state, a world-class gathering of collector cars and vintage motorcycles in a wonderful park setting.
eNewsChannels NEWS: (RALEIGH, N.C.) -- One of the Triangle's largest advertising agencies, Sokal Media Group, announced today that they will support Michael Waltrip in his final race, the Daytona 500, on February 26, 2017. In a partnership with BK Racing, the Sokal Media Group logo will be prominently placed on the B Pillar located over the left shoulder of driver Michael Waltrip.