Home
Authors
Posts by Tabitha Berg
Tabitha Berg
eNewsChannels NEWS: -- Send2Press®, a newswire service of Neotrope®, launched in 2000, announced today an expansion of its "Social Flurry" news amplification tools. Send2Press began promoting client news content via social media in 2005, with the nascent launch of the original social sites. Its Social Flurry℠ program helps clients engage staff, friends, and clients to amplify reach of news announcements onto a larger social footprint, at zero cost.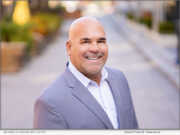 eNewsChannels NEWS: -- Statewide growth and local expertise - while that may sound like a bit of an oxymoron - it's actually what Sequoia Real Estate has in mind for its future. And Jim Enes, a Bay Area native, is the right person to propel its growth. He's been hired as the company's Regional Sales Manager and brings more than 32 years of experience to the table.
eNewsChannels NEWS: -- Vape Detector, a Californian brand, has announced the launch of its line of Vape Detectors for schools, hotels, businesses, and parents. The growing popularity of vaping among young people has made it increasingly difficult for schools and workplaces to enforce policies against it. Vape Detector™ is a trademarked brand of Forensics Detectors which is a leading gas detection company located in Los Angeles, California.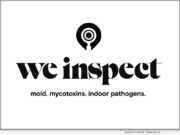 eNewsChannels NEWS: -- We Inspect, LLC, a global mold inspection, consulting and health technology company, recently acquired Certified Mold Inspections and The Mold Guy. Its acquisitional goal is to unify these individually-owned family businesses under one name and to better serve the community as a whole.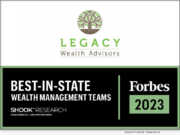 eNewsChannels NEWS: -- Raymond James Financial Services is proud to announce that Legacy Wealth Advisors has been named to the inaugural Forbes Best-in-State Wealth Management Teams list* for 2023! Legacy Wealth is a diverse team that includes Financial Advisors Fernando Ereneta, Justin Ancona, and Jennifer Secola.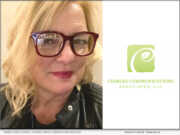 eNewsChannels NEWS: -- This year marks the 20th anniversary for Charles Communications Associates (CCA), a leading wine marketing firm headquartered in San Francisco, California. What began at the dining room table of founder Kimberly Charles in 2003 with her first client, noted actor and vintner Fess Parker, has grown over the last twenty years to represent clients in Japan, Europe, Australia, New Zealand, South America and the U.S with a dynamic team.
eNewsChannels NEWS: -- For the anniversary of the dedication of the new Church of Scientology Melbourne by Scientology ecclesiastical leader Mr. David Miscavige in 2011, all are invited to learn more about the Church, its staff, and the unique character of one of the world's premiere cities by watching Destination: Scientology--Melbourne on the Scientology Network.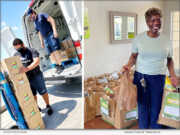 eNewsChannels NEWS: -- Move For Hunger, a 501(c)(3) whose mission is bringing awareness and food to communities struggling with hunger found 2022 their biggest year since launching. By mobilizing transport networks to deliver surplus food to communities in need they have been able to distribute over 4.5 million meals across the nation.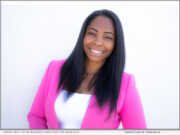 eNewsChannels NEWS: -- Millionaire Mastermind Academy announced today that IMPACT AZ 2025, a nine-month supplier diversity readiness program designed to close the racial wealth gap for black and minority business owners, is proud to announce JPMorgan Chase as its title sponsor. Since 2015, JPMorgan Chase has spent $11 billion with diverse suppliers. In 2020 alone, the diverse supplier spend was over $2 billion.
eNewsChannels NEWS: -- Culture Aesthetics & Wellness, a new med spa located in the Farragut community, has recently opened its doors with a mission to offer the people of Knoxville and East Tennessee a true, all-inclusive experience, owners say. It's been a labor of love, but the practice established its sophisticated, state-of-the-art facility off Concord Road followed by the launch of its cutting-edge website, all to rave reviews from an eager client-base.