Home
Authors
Posts by Tabitha Berg
Tabitha Berg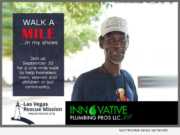 eNewsChannels NEWS: -- Most people know when they are going to get their next meal or where they are going to lay their head to sleep. That is not the case for over 9,000 homeless men, women and children in the community, says Innovative Plumbing Pros LLC who is partnering with the Las Vegas Rescue Mission and sponsoring the 6th Annual Walk a Mile in My Shoes event.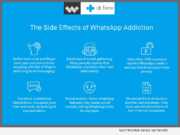 eNewsChannels NEWS: -- Whilst having a potential WhatsApp addiction might not seem to be a big issue, stopping to think about how often you use the app might alert you to just how much of your day is spent: checking, messaging and uploading media through WhatsApp. Dr.Fone have devised a clever test which asks a variety of questions about a person's WhatsApp use. The answers are very specific so feedback at the end of the test can tell users exactly how 'addicted' they might be to the app.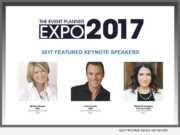 eNewsChannels NEWS: -- It's setting up to be their best event yet. The Event Planner Expo, hosted by EMRG Media, has already developed a reputation for being a premier events and hospitality tradeshow, but this year, they're taking it to another level. On October 4, 2017, keynote speaker, Martha Stewart, will talk about her road to success. The Expo is scheduled to take place at the Metropolitan Pavilion, 125 West 18th Street from 2 to 8 p.m.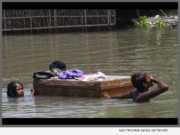 eNewsChannels NEWS: -- At the same time as Hurricane Harvey wreaked havoc in Texas, with Hurricane Irma following in Florida, unprecedented flooding was occurring in India, Nepal and Bangladesh, the nonprofit ServeNow announced today. This has largely been overshadowed by these other events and has received little press coverage.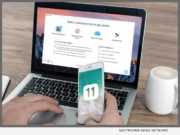 eNewsChannels NEWS: -- Along with iOS 11 debut by Apple Inc., the difficult problem of data loss has hit fever pitch after this update. Worse still, those issues such as iOS update failure, stuck on Apple logo, iOS 11 sticking and more once again push users into miserable abyss. Given that, iMobie has introduced PhoneRescue to help iOS users recover their vital data & files including messages, contacts, photos and more, even without any backup, and all iOS crashes will be also solved in just 1 click, like no data loss happens ever.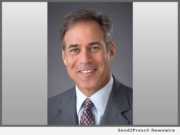 eNewsChannels NEWS: -- ATTORNEY AND PRACTICE Magazine has awarded David Shapiro Esq., with a Top 10 Plaintiff's Attorney Designation. David Shapiro Esq., founding partner of the Sarasota based personal injury law firm Shapiro Goldman Babboni Fernandez & Walsh, has been awarded a Top 10 Plaintiff's Attorney Designation by the popular legal industry and legal news website Attorney and Practice Magazine.
eNewsChannels NEWS: -- The Mortgage Collaborative (TMC), the nation's only independent mortgage cooperative, announced a new preferred partnership with national correspondent investor and mortgage loan servicer, First Community Mortgage (FCM). The new relationship with FCM adds another best-in-class national correspondent investor to their preferred partner network.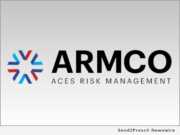 eNewsChannels NEWS: -- ACES Risk Management (ARMCO), the leading provider of financial quality control and compliance software, today announced the release of ACES Automated Document Manager. ADM can parse hundreds of PDF files, identify each document in the file, and categorize them by document type or name.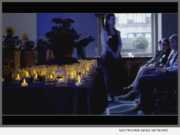 eNewsChannels NEWS: -- The Sudden Unexplained Death in Childhood (SUDC) Foundation released a powerful new documentary, "Love Beyond Reason," that offers a snapshot of the unique challenges and unanswered questions that follow a sudden, unexpected and unexplained loss of a child.
eNewsChannels NEWS: -- Sokal Media Group has signed as agency for record for Toyota of Dartmouth. Toyota of Dartmouth is a full-service automobile dealership that boasts of 25+ years of excellent service and sales. Located in North Dartmouth, Mass., they offer buying and leasing options, all available through their online inventory or browsing through their pristine showroom.