Home
Authors
Posts by Tabitha Berg
Tabitha Berg
eNewsChannels NEWS: -- After successfully ending an entirely virtual second season, the Lowell Chamber Orchestra returns to live concerts with "A Season of Inclusion," its third and most ambitious season to date. The season opens with another world premiere: Micah Roberts' "Hypernovae," a fantastic overture inspired by the cosmos
eNewsChannels NEWS: -- The National Down Syndrome Society (NDSS) and the Massachusetts Down Syndrome Congress (MDSC) applaud the testimony of John Anton at Wednesday's Education & Labor Committee joint subcommittee hearing, "Phasing Out Subminimum Wages: Supporting the Transition to Competitive Integrated Employment for Workers with Disabilities."
eNewsChannels NEWS: -- The American Gem Society (AGS) is pleased to announce that the Gemological Institute of America (GIA) is the official Education Sponsor for Conclave 2021. Additionally, GIA is sponsoring ten hands-on sessions and the Early Bird Registration, which ended on July 15.
eNewsChannels NEWS: -- NotaryCam®, a Stewart-owned company and a pioneering provider of remote online notarization and identity verification / authentication technology for real estate and legal transactions, today announced it has partnered with RUTH RUHL, P.C., a Texas-based law firm, to add security and automation to the firm's loss mitigation services through remote online notarization (RON).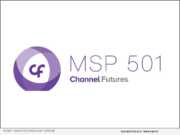 eNewsChannels NEWS: -- Right Hand Technology Group has been named as one of the world's premier managed service providers in the prestigious 2021 Channel Futures MSP 501 rankings. Right Hand Technology Group has been selected as one of the technology industry's top-performing providers of managed services by the editors of Channel Futures.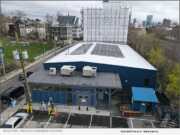 eNewsChannels NEWS: -- The Reuse Center of Boston Building Resources, a charitable non-profit dedicated to keeping reusable materials out of landfills and accessible to homeowners, will use the energy from their new SunBug Solar photovoltaic system to power their efforts.
eNewsChannels NEWS: -- The Town & Country Life Plan Community announces the grand opening of Grace Gardens, a $25 million memory care community featuring one of the largest outdoor garden courtyards in Orange County. The nonprofit community offers residency for approximately 80 residents with Alzheimer's and dementia in four distinct neighborhoods.
eNewsChannels NEWS: -- The COVID-19 pandemic is creating unprecedented levels of sleep deprivation, which presents a significant risk to mental and physical health, says Drink HRW. Additionally, "COVID-somnia," a term coined to describe the rising prevalence of insomnia following COVID-19 infection, has begun to emerge.
eNewsChannels NEWS: -- Protecting the most basic human right of all, the right to life, South Africa's Scientology Volunteer Ministers continue to serve Mandela's beloved country. Mandela Day commemorates the birthday of Nelson Mandela "in recognition of the former South African President's contribution to the culture of peace and freedom."
eNewsChannels NEWS: -- Sales Boomerang, the mortgage industry's top-rated automated borrower intelligence and retention system, today released its inaugural Mortgage Market Opportunities Report. According to the report, refinance opportunities continue to dominate the market, but a promising uptick in new listings was also evident in the Q2 data. Mortgage servicers will need to closely manage their default and foreclosure risk in the coming months, as the second quarter saw nearly two out of five customers trigger a risk-and-retention alert.