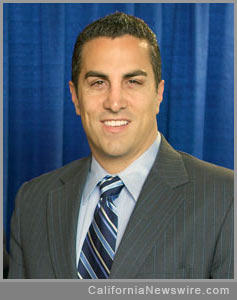 SACRAMENTO, Calif. /California Newswire/ — Today, Assemblyman Mike Gatto (D-Los Angeles) announced that his legislation prohibiting local governments from fleecing motorists who park at broken parking meters moved one step closer to becoming a reality. The California State Assembly approved the bill by a vote of 71-0. The bill, AB 61, seeks to stop the trend of cities passing laws allowing for ticketing at malfunctioning meters, even when the city itself has failed to fix the machine.
"We pay for street maintenance, meter installation, and meter upkeep," said Gatto. "It is the responsibility of local governments to keep parking meters in good working order, not to squeeze a double-penalty out of its citizens."
AB 61 ensures that parking spots remain available to the motorists, shop owners, and small businesses that rely on them, even when the meter is not working properly. Under Assemblyman Gatto's measure, motorists would be permitted to utilize the spaces for the maximum time allowed by the functioning meter. This was the law in California from 1935 to 2012, when a few cities began considering ordinances to reverse it.
In 2012, the Los Angeles City Council passed an ordinance allowing for the ticketing of drivers who park at broken meters.
"Forcing someone to aimlessly drive around in search of a parking spot when there are perfectly good spots available is not good for the driver or for the environment," said Gatto. "A driver should not be forced to park at an expensive lot when street parking is available."
A NBC4 investigation found that more than 17,000 parking tickets had been issued, in a single year, for meters that had been reported as malfunctioning to the City of Los Angeles. The overwhelming majority of these meters had internal malfunctions and were not intentionally broken. This is expected to remain the case as cities transition from traditional meters to electronic ATM-like parking kiosks, which are more durable, but are also subject to the whim of Internet connections and complex electronics.
AB 61 now heads to the California State Senate, where it will be assigned to a policy committee.
Mike Gatto is the Chairman of the Appropriations Committee of the California State Assembly. He represents the cities of Burbank, Glendale, La Cañada Flintridge, the Los Angeles neighborhoods of Los Feliz, Silver Lake, Atwater Village, and portions of the Hollywood Hills and East Hollywood. www.asm.ca.gov/gatto
---
Copyright © 2013 California Newswire. This content is copyrighted under U.S. and international law and may only be used for non-commercial purposes by news aggregators or under license of the Neotrope® News Network (www.neotrope.net). .