KIRKLAND, Wash. — LTC Financial Partners LLC (LTCFP) has announced an agreement with USAA to offer long-term care education and discounted policies to USAA's 7.2 million members. Through a series of 1,300 free seminars nationwide, LTCFP and USAA will highlight the critical need for long-term care insurance and present the various public and private financing options that are available. "Providing information on long-term care in a face-to-face setting supplements the advice that our member service reps provide our members every day," said Chris Claus, president of USAA Financial Services Group. "By attending LTCFP seminars, our members will better understand the importance of long-term care to their overall financial security."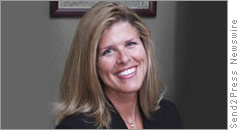 "For those with very limited assets, Medicaid may be the right care source," said Denise Gott, LTCFP's chairman. "For those with larger incomes or estates to protect, private long-term care insurance may be preferable. For some, depending on where they live, a state partnership program may be best, consisting of private insurance backed by Medicaid. During the seminars for USAA members, we'll discuss choices appropriate for all families regardless of their income, and we'll discuss the various tax incentives."
"Right now with existing law, if they own LTC insurance, they may be eligible for a tax deduction of $320 to $3,980, depending on age and other factors," said Gott.
About LTCFP:
LTC Financial Partners LLC (LTCFP) is one of the nation's largest and most experienced long-term care insurance agencies. It includes 550 independent agents, all specialists in long-term care insurance. Inc. magazine recently placed LTCFP No. 12 in the insurance category in its annual ranking of the 5,000 fastest-growing companies in the nation. Among insurance agencies, LTCFP is the fastest-growing one focusing exclusively on long-term care insurance sales. The LTCFP home site is at www.ltcfp.com.

About USAA:
USAA, a diversified financial services group of companies, is among the leading providers of financial planning, insurance, investments, and banking products to members of the U.S. military and their families. For the past three years, Business Week magazine ranked USAA among the top two "Customer Service Champs," highlighting their legendary commitment to providing highly competitive financial products for 7.2 million members. For more information about USAA, or to learn more about membership, visit www.usaa.com.