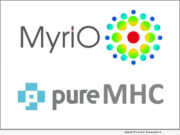 eNewsChannels NEWS: -- Pure MHC, LLC and Myrio Therapeutics Pty Ltd (Myrio) today announced a collaboration to develop new antibody-based oncology therapeutics. The companies will combine Pure MHC's proprietary offering of MHC peptide targets for oncology with Myrio's revolutionary Retained Display(tm) (ReD) antibody discovery process to initially create up to three novel therapies based on targets distinct to tumors across multiple types of cancer.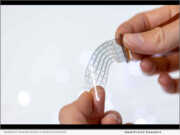 eNewsChannels NEWS: -- Neurosoft Bioelectronics, an early-stage company developing tools for unmet needs in epilepsy and tinnitus, was awarded nearly $3 million USD, from the SERI-Funded European Innovation Council Accelerator Grant and a share of the $165,000 USD through the European Research Council Proof-of-Concept Grant.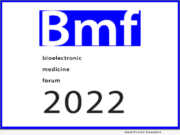 eNewsChannels NEWS: -- Neurotech Reports, the publisher of the Neurotech Business Report and BioElectRx Business Report newsletters, announced that founders and CEOs of several promising bioelectronic medicine startups will present at the Fifth Annual Bioelectric Medicine Forum on April 5, 2022. The event will take place in New York City, although participation via Zoom videoconference will be accommodated.
eNewsChannels NEWS: -- Kalyagen® is pleased to announce that it is a supporting partner of two upcoming South Florida PGA Section events and golf professional Jerrel Gill. The two events are the South Florida PGA Foundation PGA HOPE Classic on May 12, 2022 and the South Florida Open on June 21-23, 2022.
eNewsChannels NEWS: -- Pure Transplant Solutions, LLC (PTS), a collaboration driven biotechnology company focused on the development of human leukocyte antigen (HLA)-based diagnostics and therapeutics within the field of transplantation, is proud to announce that it has entered into a research collaboration with Vall d'Hebron Barcelona Hospital Campus to develop new technologies for B-cell monitoring in transplant rejection.
eNewsChannels NEWS: -- Pure Transplant Solutions, LLC (PTS), a developer of novel HLA based transplant diagnostics, and Oxford Immunotec, Ltd. (OI), a global diagnostics company part of PerkinElmer Inc., today announce an exclusive sublicense agreement in which PTS will obtain exclusive commercial rights to issued patents protecting a novel assay originally developed by Dr. Oriol Bestard, M.D., Ph.D.
eNewsChannels NEWS: -- Neurotech Reports, the San Francisco, California publisher of market intelligence for the healthcare industry, announced the launch of a new monthly newsletter covering the bioelectronic medicine industry, one of the newest and fastest growing industry segments. The publication, BioElectRx Business Report, is the first industry newsletter devoted to bioelectronic medicine.
eNewsChannels NEWS: -- Kalyagen is pleased to announce the successful product registration of STEMREGEN® in Spain. This announcement coincides with Christian Drapeau's, CEO and Chief Scientist of Kalyagen, trip to Madrid, Spain last week to speak at the IV Jornadas Internacionales Otto H. Warburg symposium at the NH Madrid Príncipe de Vergara.
eNewsChannels NEWS: -- iCell Gene Therapeutics, a clinical stage biopharmaceutical company focused on immunotherapies for hematologic malignancies, solid tumors, organ rejections and autoimmune disorders, today announced the publication of their clinical study utilizing cCAR T-cell immunotherapy to successfully treat a patient with lupus.
eNewsChannels NEWS: -- yriad, Inc., a clinical-stage biotechnology company developing oncolytic virus therapies to treat a wide range of cancers, today announced the appointment of leading life sciences investor Harry Hoffman to the Company's board of directors.