Home
Tags
Fire and Rescue
Tag: Fire and Rescue
eNewsChannels NEWS: -- Obeidy and Associates, P.A. (OBD Legal) announces that it recently represented Scott Thomas, Plaintiff, against the Broward County Sheriff's Office (BCSD), Defendant, and won the initial case as well as follow-up appeals.
eNewsChannels NEWS: -- Mag Instrument is introducing the MAGLITE Tactical Group (MTG) at SHOT SHOW 2020. The introduction of MTG coincides with the release of several new and enhanced products for tactical use for law enforcement and military including, the ML150LRS Compact Rechargeable System, MAG-TAC II, and Butt Stock Shell Holder.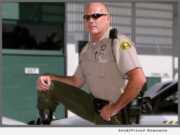 eNewsChannels NEWS: -- The National Law Enforcement Museum will open to the public on October 13 in Washington D.C. and MAGLITE(R) representatives and San Bernardino County Sheriff Lieutenant Jim Considine will be in attendance to experience this momentous occasion.
eNewsChannels NEWS: -- Guardian Angels Medical Service Dogs, Inc. is a national 501(c)(3) non-profit, located in Williston, Fla. On January 20, 2018 its Founder and CEO, Carol Borden and National Canine Program Director, Nate Burney were at the Mayflower Hotel in Washington, D.C. to accept the 2018 VETTY Award for outstanding efforts in Veterans Mental Health.
eNewsChannels NEWS: -- The Bentley Realty Group is proud to make the North Las Vegas Police Department's (NLVPD) K-9 unit its community partner. It's pledged to donate $100 from every real estate transaction that it closes. In October, it started out by donating $2,800 to account for all the deals made prior to the partnership.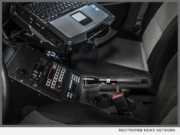 eNewsChannels NEWS: (ONTARIO, Calif.) -- Mag Instrument, Inc., the world leader in flashlight technology, will introduce its most powerful flashlight yet -- the rechargeable ML150 LR(TM). Despite its mid-size (C-cell format) dimensions, the ML150LR(TM) generates a stunning 1,000 lumens and achieves a beam distance of over a quarter-mile. And thanks to multiple power settings and critical efficiency innovations, it can run for up to 75 hours on a single charge of its state-of-the-art Lithium Iron Phosphate (LiFePO4) battery.
SAN DIEGO, Calif. -- Safety first is not just a tagline, it's the name of a new start-up company, Safety First Arms, LLC, that's created a new gun technology designed to prevent unnecessary tragedy. Even with only a prototype, the company has already secured orders from two gun shops for more than $1 million for its Smart 2 pistol.
VIERA, Fla. /eNewsChannels/ -- NEWS: Stop by The Avenue Viera to meet Brevard County first responders on Saturday, May 30, 2015 from 1 - 4 p.m. The Brevard County Sheriff's Office and Fire Department will be on hand to answer questions and give live demonstrations.
ROSEVILLE, Calif. /eNewsChannels/ -- NEWS: Getting the training and experience needed to work in the computer forensics or network security fields can be challenging and expensive. In keeping with its proud mission of educating individuals involved with high tech investigations, the High Technology Crimes Investigation Association is uniting with the academic community to offer students and faculty alike, an opportunity to interact with and learn from the top industry experts.
ROSEVILLE, Calif. /eNewsChannels/ -- NEWS: The High Technology Crimes Investigation Association (HTCIA) is inviting all of its International Conference registrants to join the Symantec Cyber Readiness Challenge on September 8, 2013 during the 21st Annual HTCIA International Conference and Training Expo. The Challenge is an exciting, immersive and interactive capture the flag competition designed for all levels of technical expertise.