Home
Tags
Holistic and Spiritual
Tag: Holistic and Spiritual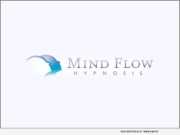 eNewsChannels NEWS: -- For first responders and healthcare practitioners seeking relief from COVID-19-induced stress and fear, Mind Flow Hypnosis is answering the call. It's currently offering a free hypnosis session via Zoom or Skype in an effort to do its part to help nurses and other healthcare practitioners during this global pandemic.
eNewsChannels NEWS: -- We Love Horoscope, a leading maker of premium astrology related gifts and collector items, announced today the official launch of its internet store and the plan to celebrate with a giveaway and big sale.
eNewsChannels NEWS: -- In "Med School after Menopause, The Journey of my Soul" (ISBN: 978-0578526300; $14.99 Divine Publishing, Nov. 2019) author Ann Charlotte Valentin shows the reader that it is never too late to transform one's life path. By sharing stories from her own life, she helps the reader identify how their own perception affects them in different situations.
eNewsChannels NEWS: -- Kharis Publishing today announces the release of "Oh Da Joy" (ISBN: 978-1946277398) by Pat Jewell, a broadly reaching new book with the spirit of "Chicken Soup for The Soul." Appealing to a wide range of readers who will find comfort and joy in this life-guide to turn the weary into the re-charged.
eNewsChannels NEWS: -- Obsessed with sparking change from within, Lesley Nurse found a way to do that and now wants to share her methods with others. She's developed a concept that she's calling "Flareology" and it's designed to help people, primarily women, to claim their power or get it back and make positive changes in their lives.
eNewsChannels NEWS: -- BECOMING, an organization providing mindfulness and meditation tools and retreats for those navigating major life transitions, announced today the kickoff of the first full-day meditation retreat of its kind for divorcing individuals in South Florida on Saturday May 25, 2019.
eNewsChannels NEWS: -- Ashtanga House of Yoga, LLC is a new studio dedicated to the power of the Ashtanga practice and is located at 11890 Douglas Rd Suite 109, Alpharetta, GA 30005. Ashtanga House of Yoga welcomes students of all levels and yoga backgrounds.
eNewsChannels NEWS: -- In the midst of a thriving writing career, Daralyse Lyons, author of over 20 books, has just embarked on a new journey. On "The Transformational Storyteller" podcast, Daralyse takes the listener into the lives and minds of real people whose stories have the power to captivate and motivate.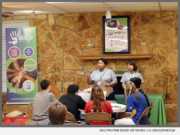 eNewsChannels NEWS: -- Hand Up Network, an East Texas based 501(c)(3) non-profit, today unveiled a catalog of Programs, Services, and Response Teams to bring long-term focus to people in need within our own communities.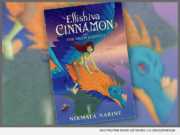 eNewsChannels NEWS: -- Vanadala Publishing, a division of NNGL, announces the publication of "Ellishiva Cinnamon and The Sixth Element" (ISBN: 978-0996207126, paperback), a novel of environmental stewardship, by best-selling author, social responsible entrepreneur, humanitarian and global lifestyle television host, Nirmala Narine.