Home
Tags
Holistic and Spiritual
Tag: Holistic and Spiritual
eNewsChannels NEWS: -- F. Dumanjug felt a strong calling to write during Australia's extensive lockdowns. As someone who did not have a prior interest in being an author, she began to question herself. However, F. Dumanjug states that God spoke and said, "This book, I will make it happen, and it will be done." Several months later, born out of her personal journals "To Listen of the Lord's Jesus Christ Voice, Holy Spirit" (ISBN: 978-0228885740; Jan. 2023) came to life.
eNewsChannels NEWS: -- "My Spouse, My Friend" (ISBN: 978-0228842859) is a must-have book for couples, newlyweds, those long in love, and engaged. A crash course on married life by author Ingiete Oyama, the book is a guide to navigating questions about marriage and finding answers.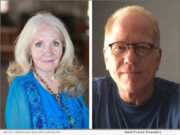 eNewsChannels NEWS: -- Grief, like the seasons, is part of the normal cycle of life, yet each person experiences it differently. Join grief guides Melody LeBaron and Dean Spillane-Walker for "Heart Broken Open: Grief as a Sacred Path to Reconnection and Resilience," a new online retreat for the bereaved, on Saturday and Sunday, Nov. 5-6, 2022. The event is presented by: Transforming Space, Self, and Loss; and by Living Resilience.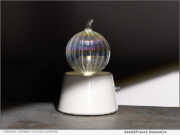 eNewsChannels NEWS: -- Organic Aromas®, maker of the beautiful nebulizing aromatherapy diffuser has once again delivered a new diffuser design with the most unique features yet! The Aurora is a pretty gem that brings rainbows into your life. Utilizing stylish ribbed glass, this vibrant colorful piece allows you to enjoy illusions that illuminate your space.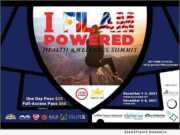 eNewsChannels NEWS: -- The Philippine American Chamber of Commerce of Metro Washington DC (PACC-DC), in collaboration with Trainstation Philippines is spearheading a three-day virtual summit to promote health and wellness on December 1-3 at 6 p.m. EST entitled, "I FIL-AM POWERED." Says PACC-DC PRO, Olma Inocentes, "The title is a play at Fil-Am, short for Filipino-American, and empowerment because we believe that focusing on health and wellness promotes and supports personal growth, leading to self-empowerment."
eNewsChannels NEWS: -- Paulina Kay has released a new book entitled "True Joy for the Retired, A Holistic Approach to Spreading the Love to Our Forgotten Elderly" (ISBN: 978-1773710075). It shows the young and old how to overcome: the deeply rooted Disconnection between generations; the often heartbreaking loneliness and hopelessness of the elderly; and the fear about getting older.
eNewsChannels NEWS: -- Tech alchemist, showman, and visionary Steve Jobs set the world on fire with his insight and involvement with some of the world's greatest advancements in personal computer technology. A new book by Katherine Talley and Joy Lawrance recounts spiritual dialogues that Talley has had with Jobs since his passing.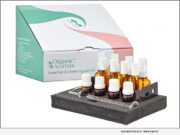 eNewsChannels NEWS: -- Organic Aromas®, creator of the innovative nebulizing aromatherapy diffuser has once again introduced cutting edge products to the market. The Essential Oil Blending Lab Kit, The Attar Nebulizing Diffuser and the ultimate blending guide eBook are now available. The company has also received a new trademark for the Raindrop diffuser design.
eNewsChannels NEWS: -- International researcher and author, Brian J. Sheen, Ph.D. is happy to announce the release of his new online Master Class, "Overcoming Today's Stress, Anxiety and Assault on Health."
eNewsChannels NEWS: -- Local veteran, Phillip Polite ("Phil"), bares his soul and sparks intrigue and thought from his listeners with his new Podcast, "PhilaNomics." Phil is an Air Force and Army PTSD combat veteran who has endured plenty of struggles already in his young life.