Home
Tags
Holistic and Spiritual
Tag: Holistic and Spiritual
eNewsChannels NEWS: -- BECOMING, an organization providing mindfulness and meditation tools and retreats for those navigating major life transitions, announced today the kickoff of the first full-day meditation retreat of its kind for divorcing individuals in South Florida on Saturday May 25, 2019.
eNewsChannels NEWS: -- Ashtanga House of Yoga, LLC is a new studio dedicated to the power of the Ashtanga practice and is located at 11890 Douglas Rd Suite 109, Alpharetta, GA 30005. Ashtanga House of Yoga welcomes students of all levels and yoga backgrounds.
eNewsChannels NEWS: -- In the midst of a thriving writing career, Daralyse Lyons, author of over 20 books, has just embarked on a new journey. On "The Transformational Storyteller" podcast, Daralyse takes the listener into the lives and minds of real people whose stories have the power to captivate and motivate.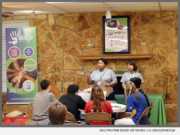 eNewsChannels NEWS: -- Hand Up Network, an East Texas based 501(c)(3) non-profit, today unveiled a catalog of Programs, Services, and Response Teams to bring long-term focus to people in need within our own communities.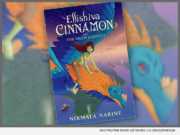 eNewsChannels NEWS: -- Vanadala Publishing, a division of NNGL, announces the publication of "Ellishiva Cinnamon and The Sixth Element" (ISBN: 978-0996207126, paperback), a novel of environmental stewardship, by best-selling author, social responsible entrepreneur, humanitarian and global lifestyle television host, Nirmala Narine.
eNewsChannels NEWS: -- "THE UNIVERSAL GRAIN. Game of Professionals. Society. The Last Chance" to be held on May 11, 2019 beginning at 10 a.m. ET, ALLATRA International announced today. This momentous event will be held at Georgia Aquarium, in the Oceans Ballroom in the city of Atlanta, Georgia, USA.
eNewsChannels NEWS: -- Bright Star Studio, llc proudly presents a pioneering, unique, and much needed, Angel Pet Conference 2019 in North Carolina, covering many topics on senior pet care needs, end-of-life care, caregiver support and grief healing.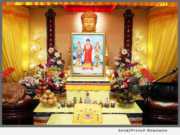 eNewsChannels NEWS: -- Amitabha Buddha is the Lord of Buddhism of the Western World of the Utmost Bliss, says True Buddha Dharma Center. According to the "Amitabha Sutra Expounded by the Buddha," this Buddha emits light that is unmeasurable and has a life that is unmeasurable. It is for those reasons, He is called the Amitabha Buddha.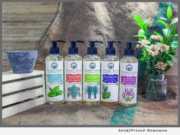 eNewsChannels NEWS: -- Utama Spice, a leading maker of all natural beauty, skin care and aromatherapy products based in Ubud, Bali, Indonesia, announced today the Company will celebrate the one-year anniversary of its official North American market product launch by holding a huge holiday sale.
eNewsChannels NEWS: -- Kathleen Hanagan today announces the first printing of her book, "Loveseed: The Template For Birthing A New World," (Library of Congress Control Number: 2018959127, ISBN: 978-1-945586-14-9) by Thomas Noble Books, Wilmington, Del.