eNewsChannels NEWS: -- A new market study by Thintri, Inc., shows how minor metals, having endured a period of slack demand for many commodities, are now facing a brighter future with improving markets. In some cases the metals face rapid growth in demand in some of today's hottest markets while others will track the overall economy, and a few will see declining demand.
NEWS: Thintri, Inc. announces a new market study that projects significant opportunities for new technologies in wear coatings. The report, 'Wear Coatings: Hard Chrome and Its Alternatives, 2016,' highlights the movement from traditional hard chrome and even common chrome replacements like thermal spray to an array of new technologies that care poised to capture significant markets in wear coating applications.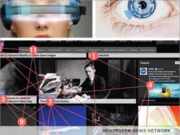 NEW YORK, N.Y. /eNewsChannels/ -- NEWS: Thintri, Inc. has announced a new market study that predicts explosive growth in markets for eye tracking. According to the report, 'Market Opportunities in Eye Tracking, 2015,' eye tracking is penetrating markets as diverse as market and advertising research, medical and even psychiatric diagnosis, website and online content development.
DURANGO, Colo. /eNewsChannels/ -- NEWS Apr 24, 2013: While business spending on all telecom services is expected to grow in low single-digit percentages over the next five years, global spending on managed services is expected to grow at an annual compounded rate of 11.3 percent, according to the latest market study from Insight Research Corporation.