NEWS: (MIAMI, Fla.) Gus Machado Ford of Kendall has brought their cars to the center court of The Dadeland Mall. To help celebrate Mother's Day, the dealer is hosting 'Indulge, Fashion + Fun for Moms' on Thursday, May 5, 2016 from 6 p.m. to 8:30 p.m.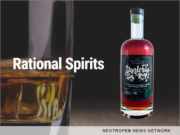 NEWS: (MIAMI, Fla.) Rational Spirits' new Santeria Rum made in Charleston, South Carolina, was awarded a Gold medal for Premium Aged Rum from the prestigious RumXP International Tasting Panel at the world's top rum festival in Miami, Florida: The Miami Rum Renaissance. The festival is held once a year and brings together the most respected and experienced experts in the industry, as well as enthusiasts, to sample and judge hundreds of rums from around the world.
NEWS: (MIAMI, Fla.) Kim Briesemeister and Chris Brown's new book, 'Reinventing Your City - Eight Steps to Turn Your City Around' (ISBN: 9780986086007), is the essential guide for every city and business leader striving to make their community a better place. Authored by the co-founders of Redevelopment Management Associates, their approach to helping cities grow has resulted in $1 billion in private sector investment.
NEWS: (MIAMI, Fla.) The International Downtown Association (IDA) has selected Kim Briesemeister, co-founder of RMA, Redevelopment Management Associates, to serve on the Top Issues Council for Public-Private Partnerships. IDA is the premier association of urban place managers who are shaping and activating dynamic downtown districts, connecting all the stakeholders in a downtown area, and bridging the gap between the public and private sectors.
NEWS: OPTIMA, an international developer headquartered in Sao Paulo, Brazil, announces its expansion into the Orlando region and is launching its first project there today, the 'Regal Palms Elite Townhomes.'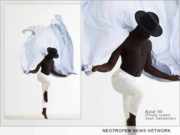 MIAMI, Fla. /eNewsChannels/ -- NEWS: Photographer Juan Sebastian showcases his magical photo-realistic work in Venice, Italy, for the international art exhibition of photography, video art, installation, painting and performance art titled 'SELF MEMORIES - The contemporary sense of awareness' hosted at the Venice Art House Gallery from the 5th to the 15th of August 2015.
MIAMI, Fla. /eNewsChannels/ -- NEWS: ImageAMMO LLC and MobileMoment LLC have entered into an exclusive license and distribution agreement to offer the ImageAMMO platform for use in mobile marketing. ImageAMMO developed the technology for the next-generation platform to distribute and manage digital content in smartphones and tablets.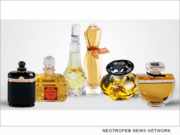 MIAMI, Fla. /eNewsChannels/ -- NEWS: Paris Perfumes Inc., a Miami-based perfume distributor, announces its new deal with luxury retailer Bergdorf Goodman to sell six rare fragrances and one limited edition of the second most established perfume house in the world, Caron Paris.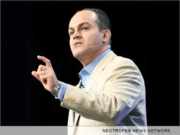 MIAMI, Fla. /eNewsChannels/ -- NEWS: David Nour, CEO and Founder of The Nour Group, Inc., enterprise growth strategist, and best-selling author of Relationship Economics(R) and Return on Impact, will be leading the American Association of Orthodontists (AAO) at their 2015 Emerging Leader Conference on Feb. 5, 2015 at the Loews South Beach Resort in Miami, Fla.
MIAMI, Fla. /eNewsChannels/ -- NEWS: Many people think it is about time that a children's book was published that has the ability to skillfully instill positive and inspirational values. Whilly Bermudez has stepped-up to the plate with his latest book entitled, 'WB and The 10 Good Things.' For children ages 5-8, this is a 'feel-good' book that parents will enjoy sharing with their kids.