eNewsChannels NEWS: -- "My Spouse, My Friend" (ISBN: 978-0228842859) is a must-have book for couples, newlyweds, those long in love, and engaged. A crash course on married life by author Ingiete Oyama, the book is a guide to navigating questions about marriage and finding answers.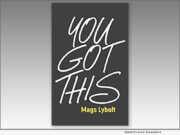 eNewsChannels NEWS: -- Entrepreneur and author Mags Lybolt is re-launching her motivational book, "You Got This" (ISBN: 979-8839152816) in order to inspire readers to change their personal programming. The book, which is made up of 44 blessings, contains two parts in each section.
eNewsChannels NEWS: -- "HOW IN THE HELL DID I GET HERE? Forever Changing the Genetic Blueprint" (ISBN: 978-0228871224) is a riveting and raw story of how author Shannan Mondor overcame alcoholism and mental illness and broke free from the genetic blueprint of addiction that demonized her family for generations.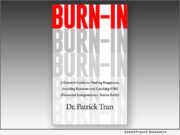 eNewsChannels NEWS: -- Legacy Launch Pad Publishing is releasing "Burn-In: A Doctors Guide to Finding Happiness, Avoiding Burnout and Catching FIRE (Financial Independence, Retire Early)" (ISBN 978-19514079-0), the second book by Dr. Patrick Tran.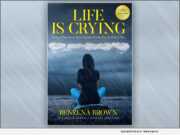 eNewsChannels NEWS: -- "Life is Crying" (ISBN: 978-1641119849) by Benzena Brown, recently received the Book Excellence Award Finalist - an international book awards' competition dedicated to recognizing independent and traditionally-published authors and publishers for excellence in writing, design and overall market appeal.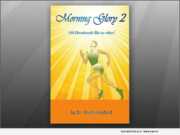 eNewsChannels NEWS: -- What A Word Publishing and Media announces the paperback print and ebook release of "Morning Glory 2" (ISBN: 978-1732824034), with 366 daily conversations for an entire year. Written by Sheila Hayford, this book is inspiring, thought provoking and refreshingly honest. It is an easy read and highly recommended.
eNewsChannels NEWS: -- "Through It All I'm Still Standing" (ISBN: 978-1735052519) is the first book from the talented writer and publisher Towanna Hogue as she shares her personal experiences surviving several challenges, including marriage, divorce, cancer, and starting over with readers worldwide.
eNewsChannels NEWS: -- Inspired by the mathematical standard PI, Gary Neal, Jr., author, "A Healthy Slice of PI: Food for Thought," is helping people to identify, manage and thrive off real-life situations by providing a unique insight into why people become who they are. He's also the founder of Pride and Egoos, a clothing and wearable accessories company.
eNewsChannels NEWS: -- Dr. Lauren Goodall (PsyD), releases her ground-breaking self-help book, "Bipolar is not an STD" (ISBN: 978-1543975581), Dr. Goodall designed the book around getting people better faster. She wanted a book that could be finished over the course of a weekend; not something that would take a long period of time to plow through.
eNewsChannels NEWS: -- Pyramid Press proudly announced today its latest book, "Coach Miller's Guide and Workbook To Life And Success" (ISBN: 978-0996893503) is available now at all bookstores and on Amazon. The book has an inspired and moving introduction by Virginia Tech Coach Buzz Williams and an amazing foreword by noted religious and political leader Rev. Misi Tagaloa, Ph.D., Head Pastor Second Samoan Church of Long Beach.