Home
Tags
Washington D.C. Business
Tag: Washington D.C. Business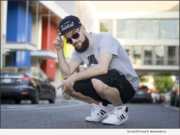 eNewsChannels NEWS: -- The Washington, D.C. area's very own and most eccentric turntablist entertainer, DJ Throdown, AKA Ross Volpe, continued his reign as "America's Best DJ" by again winning the prestigious DMC US Finals DJ Battle. DJ Throdown will represent America on September 28 in London at the DMC World DJ Championships, where last year he finished 5th best in the world.
eNewsChannels NEWS: -- EPIC Insurance Brokers and Consultants, a retail property and casualty insurance brokerage and employee benefits consultant, announced today that Kimberly Cicero has joined the firm as SVP, Labor Practice Leader.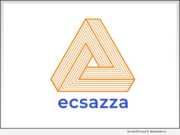 eNewsChannels NEWS: -- Ecsazza, Inc., an innovative Software-as-a-Service (SaaS) provider of digital workflow management (DWM) software, just launched its latest industry research. Its white paper, "The Business Case for Digital Workflow Management Software", discusses the trends driving DWM adoption, why some businesses are still on the fence, and how to choose the right DWM vendor for your organization.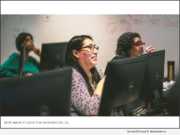 eNewsChannels NEWS: -- Byte Back and Saylor Academy announced a new partnership today to expand free college opportunities for adults preparing for living-wage careers. Byte Back students, most of whom are unemployed when they start, will be able to save thousands of dollars on degrees by using Saylor Academy's free online college-credit courses.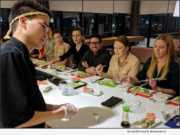 eNewsChannels NEWS: -- On a warm summer evening, what could be a better recipe for health and entertainment than learning how to make your own sushi? Wellness, nutrition, and fun all in one roll. Putting entertainment, community, and engagement into healthy living is the goal for F3 Wellness Connections, D.C. and Northern Virginia's hottest Wellness Concierge.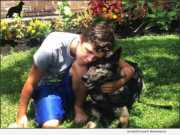 eNewsChannels NEWS: -- Guardian Angels Medical Service Dogs is excited to announce that on Friday, July 26, 2019 our Service Dog, Alice; specifically trained to assist Recipient Antonio was named the 2019 Service Dog Hero of the Year by more than 900,000 nationwide voters and the American Humane Societies' panel of judges.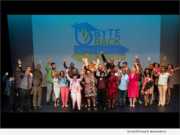 eNewsChannels NEWS: -- The Kapor Center announced the winners of its inaugural $1 million Tech Done Right Challenge grant competition, including the Washington D.C. non-profit, Byte Back. The challenge identified 10 social impact organizations who are building a more diverse and inclusive tech economy locally and nationally. Each winning organization will receive a $100,000 grant.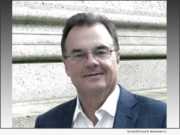 eNewsChannels NEWS: -- NEXT Mortgage Events, creator of NEXT women's executive mortgage summit, and Housing Finance Strategies, a Washington, D.C. advisory firm founded by Faith Schwartz, today announced that former Treasury Department official, Craig Phillips, will deliver the keynote #NEXTDC19 on November 19, 2019 at Kimpton Hotel Monaco in Washington, D.C.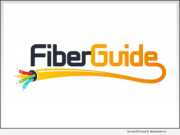 eNewsChannels NEWS: -- FiberGuide, a Northern Virginia based consulting and fiber optic training company today announced the migration of the GeoQuote interface to a new domain - geoquote.co.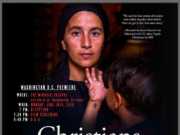 eNewsChannels NEWS: -- "Christians in the Mirror: Stories of Courage and Faith in the Face of Persecution From Syria, Iraq, India, Sudan and Egypt" will premiere Monday, June 10 at the Miracle Theatre in Washington D.C. from 7 to 9:30 p.m. Joshuacord, a non-profit 501(c)(3) organization, is honored to share with the community this one-of-a-kind film that reveals the intense suffering of persecuted Christians in the Middle East, Asia and Africa.