Home
Tags
Washington D.C. Business
Tag: Washington D.C. Business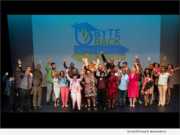 eNewsChannels NEWS: -- The Kapor Center announced the winners of its inaugural $1 million Tech Done Right Challenge grant competition, including the Washington D.C. non-profit, Byte Back. The challenge identified 10 social impact organizations who are building a more diverse and inclusive tech economy locally and nationally. Each winning organization will receive a $100,000 grant.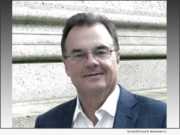 eNewsChannels NEWS: -- NEXT Mortgage Events, creator of NEXT women's executive mortgage summit, and Housing Finance Strategies, a Washington, D.C. advisory firm founded by Faith Schwartz, today announced that former Treasury Department official, Craig Phillips, will deliver the keynote #NEXTDC19 on November 19, 2019 at Kimpton Hotel Monaco in Washington, D.C.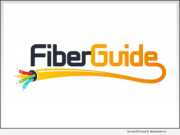 eNewsChannels NEWS: -- FiberGuide, a Northern Virginia based consulting and fiber optic training company today announced the migration of the GeoQuote interface to a new domain - geoquote.co.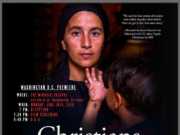 eNewsChannels NEWS: -- "Christians in the Mirror: Stories of Courage and Faith in the Face of Persecution From Syria, Iraq, India, Sudan and Egypt" will premiere Monday, June 10 at the Miracle Theatre in Washington D.C. from 7 to 9:30 p.m. Joshuacord, a non-profit 501(c)(3) organization, is honored to share with the community this one-of-a-kind film that reveals the intense suffering of persecuted Christians in the Middle East, Asia and Africa.
eNewsChannels NEWS: -- The American Council of Engineering Companies (ACEC) Business Insurance Trust (BIT) and Greyling/EPIC Insurance Brokers & Consultants announced today that Paul Boyce, P.E., PG, has been appointed a Trustee for the ACEC Business Insurance Trust.
eNewsChannels NEWS: -- Author Paul Orwell's new book "Total Sh*t Donald Trump" (ISBN: 978-1733807302; ppb; Oceania Press) released today on Amazon, Barnes & Noble, Apple and many other platforms, makes the case that the president is, in a sense, "the physical embodiment of our nation's collective excrement" and that "we citizens have a duty to flush it, not just shovel it."
eNewsChannels NEWS: -- NEXT Mortgage Events, creator of NEXT women's mortgage technology summit, today announced it has engaged in a strategic alliance with Housing Finance Strategies, a Washington, DC-based advisory firm led by renowned industry veteran and award winner Faith Schwartz, former executive director of HOPE NOW.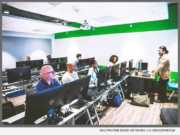 eNewsChannels NEWS: -- Learning technology skills requires technology. That's why Byte Back and Sorcero recently started teaming up to integrate AI software that makes learning and retaining information easier in the tech classroom.
eNewsChannels NEWS: -- Byte Back, a growing tech education nonprofit, today announced that Chrissie Powell was named as the organization's Baltimore Site Director, leading the launch of its first expansion outside the Washington, D.C. metro region. This past October, Byte Back won a $1 million CAD ($775,000 USD) TD Ready Challenge grant to expand to Baltimore.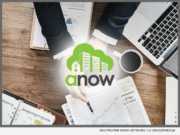 eNewsChannels NEWS: -- Anow, creator of the leading software for real estate appraisal offices, today announced a partnership with the American Society of Appraisers (ASA) that gives members a significant discount off Anow's core appraisal office management platform and early access to the tech firm's cutting-edge products currently in development.