Home
Tags
Washington D.C. Business
Tag: Washington D.C. Business
eNewsChannels NEWS: -- Zoetic Global, a US-based clean technology firm, is proud to announce the appointment of Trammell S. Crow to their board of directors. Mr. Crow is a businessman, entrepreneur, philanthropist, and innovative champion for a sustainable future.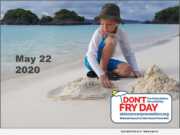 eNewsChannels NEWS: -- To turn the tide against rising rates of skin cancer in the United States, the National Council on Skin Cancer Prevention - and it's broad national member coalition of over 45 organizations - has designated the Friday before Memorial Day as the 12th annual "Don't Fry Day" to encourage sun safety awareness and to remind everyone to protect their skin while enjoying the outdoors.
eNewsChannels NEWS: -- The Black Hollywood Education and Resource Center (BHERC) continues its "Operation Love" outreach Saturday May 9, and Sunday, May 10, 2020 in Washington D.C. and Baltimore, Maryland targeting homeless families with "underlying" health and psychosocial conditions who have been extremely impacted by COVID 19 shelter in place mandates and need assistance.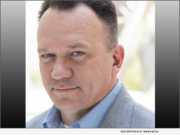 eNewsChannels NEWS: -- The Fair Towing Alliance insists that as Congress drafts additional COVID-19 relief legislation, that they reconsider current laws and practices on car towing that devastate poor families and force individuals into unsafe homeless shelters, all while the government and towing companies profit.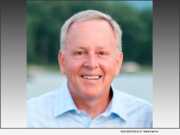 eNewsChannels NEWS: -- In the first of a three-part series on the impact of economic growth and public policy on homeownership rates, housing policy consultant Allen Jones, Managing Director, Housing Finance Strategies, provides commentary on the drivers of recent increases.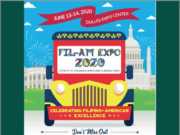 eNewsChannels NEWS: -- The Philippine American Chamber of Commerce of Metro Washington DC (PACC-DC), in cooperation with the Embassy of the Republic of the Philippines, is spearheading what is now being billed as the largest Philippine-American event in the D.C., Maryland and Virginia area - the Fil-Am Expo 2020 on June 13 and 14, 2020, following the June 12 Philippine Independence Day.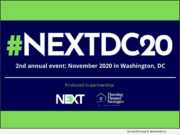 eNewsChannels NEWS: -- Capitalizing on the success of their recent executive summit in Washington D.C., NEXT Mortgage Events and Housing Finance Strategies announced #NEXTDC20, their second annual event to be held shortly after the November 2020 election in Washington, D.C.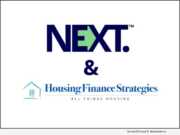 eNewsChannels NEWS: -- Ahead of the highly anticipated #NEXTDC19 summit on November 18, 19 in Washington, D.C., from NEXT Mortgage Events, conference co-host Faith Schwartz, President of Housing Finance Strategies, announced that Kerri Milam, president of Depth Public Relations will present the inaugural NEXT Excellence in Leadership award to Lee Raagas, Chief Executive Officer of Skid Row Housing Trust.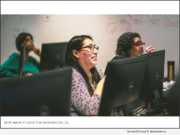 eNewsChannels NEWS: -- Local residents and nationally known digital inclusion leaders are celebrating National Digital Inclusion Week October 7 to 11. Though Washington, D.C. is a capital of innovation and technology, the District still struggles with a stark digital divide. Byte Back is a nationally recognized tech nonprofit that has led digital inclusion in the D.C. area for more than 20 years.
eNewsChannels NEWS: -- The Jump$tart Coalition's 2019 National Educator Conference - an all-scholarship event for personal finance teachers - is sold out. The conference, set for November 1 - 3, 2019 at the Mayflower Hotel in Washington, DC, is underwritten by the Cornell-Douglas Foundation, Experian, and the Wells Fargo Foundation and many other generous sponsors, which enable 350 teachers from across the country to attend the event on a scholarship that covers their hotel stay, meals and full participation in the event.