Home
Tags
Washington D.C. Business
Tag: Washington D.C. Business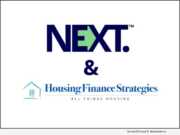 eNewsChannels NEWS: -- Ahead of the highly anticipated #NEXTDC19 summit on November 18, 19 in Washington, D.C., from NEXT Mortgage Events, conference co-host Faith Schwartz, President of Housing Finance Strategies, announced that Kerri Milam, president of Depth Public Relations will present the inaugural NEXT Excellence in Leadership award to Lee Raagas, Chief Executive Officer of Skid Row Housing Trust.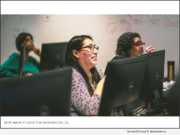 eNewsChannels NEWS: -- Local residents and nationally known digital inclusion leaders are celebrating National Digital Inclusion Week October 7 to 11. Though Washington, D.C. is a capital of innovation and technology, the District still struggles with a stark digital divide. Byte Back is a nationally recognized tech nonprofit that has led digital inclusion in the D.C. area for more than 20 years.
eNewsChannels NEWS: -- The Jump$tart Coalition's 2019 National Educator Conference - an all-scholarship event for personal finance teachers - is sold out. The conference, set for November 1 - 3, 2019 at the Mayflower Hotel in Washington, DC, is underwritten by the Cornell-Douglas Foundation, Experian, and the Wells Fargo Foundation and many other generous sponsors, which enable 350 teachers from across the country to attend the event on a scholarship that covers their hotel stay, meals and full participation in the event.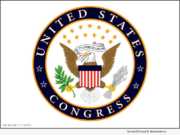 eNewsChannels NEWS: -- An Assembly of 600 citizen-delegates is being established by NewUnity.Org and it is expected to eventually become a third-chamber of Congress via constitutional amendment, creating a tri-cameral legislature. The first session of the Assembly is scheduled to start in early 2020. Any U.S. citizen over the age of 18 can be a delegate to the Assembly, provided they satisfy some eligibility requirements.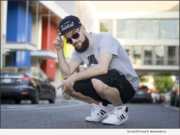 eNewsChannels NEWS: -- The Washington, D.C. area's very own and most eccentric turntablist entertainer, DJ Throdown, AKA Ross Volpe, continued his reign as "America's Best DJ" by again winning the prestigious DMC US Finals DJ Battle. DJ Throdown will represent America on September 28 in London at the DMC World DJ Championships, where last year he finished 5th best in the world.
eNewsChannels NEWS: -- EPIC Insurance Brokers and Consultants, a retail property and casualty insurance brokerage and employee benefits consultant, announced today that Kimberly Cicero has joined the firm as SVP, Labor Practice Leader.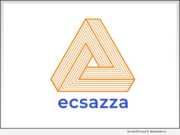 eNewsChannels NEWS: -- Ecsazza, Inc., an innovative Software-as-a-Service (SaaS) provider of digital workflow management (DWM) software, just launched its latest industry research. Its white paper, "The Business Case for Digital Workflow Management Software", discusses the trends driving DWM adoption, why some businesses are still on the fence, and how to choose the right DWM vendor for your organization.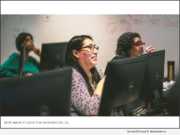 eNewsChannels NEWS: -- Byte Back and Saylor Academy announced a new partnership today to expand free college opportunities for adults preparing for living-wage careers. Byte Back students, most of whom are unemployed when they start, will be able to save thousands of dollars on degrees by using Saylor Academy's free online college-credit courses.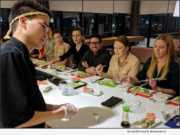 eNewsChannels NEWS: -- On a warm summer evening, what could be a better recipe for health and entertainment than learning how to make your own sushi? Wellness, nutrition, and fun all in one roll. Putting entertainment, community, and engagement into healthy living is the goal for F3 Wellness Connections, D.C. and Northern Virginia's hottest Wellness Concierge.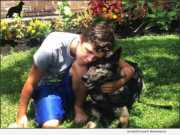 eNewsChannels NEWS: -- Guardian Angels Medical Service Dogs is excited to announce that on Friday, July 26, 2019 our Service Dog, Alice; specifically trained to assist Recipient Antonio was named the 2019 Service Dog Hero of the Year by more than 900,000 nationwide voters and the American Humane Societies' panel of judges.