Home
Tags
Washington D.C. Business
Tag: Washington D.C. Business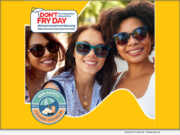 eNewsChannels NEWS: -- To help reduce rising rates of skin cancer from overexposure to the ultraviolet rays of the sun, the National Council on Skin Cancer Prevention has designated the Friday before Memorial Day, May 26, 2023, as "Don't Fry Day" to encourage sun safety awareness and to remind everyone to protect their skin while enjoying the outdoors. This year, the campaign, "I'm Doing this For Me" highlights sun safety as an important way to take care of yourself and those around you.
eNewsChannels NEWS: -- Planet Defense LLC, in partnership with the City of Jacksonville, Arkansas, and Rokee LLC, is pleased to announce the launch of the Smart Arkansas Innovation Hub that is now being developed in Jacksonville, Arkansas. Currently, this very important, timely and advanced technology-oriented Public-Private Partnership (P3) includes the three Founding Partners named above along with numerous public and private sector sponsors.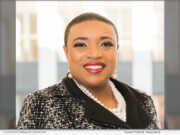 eNewsChannels NEWS: -- Today, National Council of Negro Women, Inc. (NCNW) announced Shavon Arline-Bradley was hired to serve as the organization's first president and chief executive officer. After 88 years, the organization changed its governance structure to work more efficiently.
eNewsChannels NEWS: -- Housing Finance Strategies Founder & CEO Faith Schwartz today announced the return of the highly successful #HousingDC conference on September 26-27, 2023. More than 2,000 viewers participated in #HousingDC22 presented last September ahead of the midterm elections and post event attendee surveys confirmed high demand for continued delivery.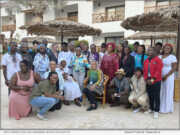 eNewsChannels NEWS: -- In an effort to increase diversity at the recent United Nations Climate Change Conference (COP27) in Sharm El-Sheikh, Egypt, the HBCU Green Fund and the Harambee House/Citizens for Environmental Justice (HH/CFEJ) partnered to lead a delegation of 27 persons from the United States, Africa and the diaspora to participate in the global summit touted as "COP Africa."
eNewsChannels NEWS: -- Planet Defense LLC announced today its close partnership with Cape Fox Corporation (CFC) to develop and manage a technology Innovation Hub in Ketchikan, Alaska, starting immediately. This new project - a Public-Private Partnership - will strengthen Ketchikan's native community and local commercial businesses by providing them with emerging and smart technologies. This endeavor will particularly benefit the Alaska Native people living in the area.
eNewsChannels NEWS: -- Doug Golub, President of MediSked, LLC, has been announced as Washington, D.C.'s Best Tech Manager Timmy Award Winner for 2022, chosen by peers in tech. Presented by community platform Tech in Motion, the Timmys is a celebration of the top people and companies to work for in technology.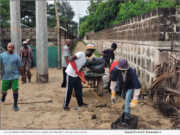 eNewsChannels NEWS: -- U.S. Ambassador Linda Thomas-Greenfield urged activists to come together to achieve climate justice during her opening message to nearly 500 people logged on from around the world for today's kick-off of the PRE-COP27 Virtual Climate Change Collection hosted by the HBCU Green Fund's Sustainable Africa Future Network.
eNewsChannels NEWS: -- The creation and implementation of a state-of-the-art Cybersecurity Operations Center (CSOC) that is a core element of the Virginia Smart Community Testbed based in Stafford County, Virginia, was announced today by Planet Defense LLC and its government and industry partners. Planet Defense LLC is a global cybersecurity consulting, engineering and training company headquartered in Fairfax, Virginia.
eNewsChannels NEWS: -- The First Lady of the United States, Dr. Jill Biden, will speak on the Metropolitan Stage of the first day of the 2022 Concordia Annual Summit, September 19, at the Sheraton New York Times Square during the 77th session of the United Nations General Assembly.