Home
Tags
Women's Interest
Tag: Women's Interest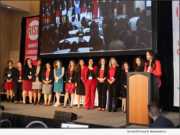 eNewsChannels NEWS: -- A popular women's leadership conference is returning to Providence. The event will be held on September 19, 2019 at the Rhode Island Convention Center. Last year, the Realizing Inspiration and Sustaining Excellence (R.I.S.E) Women's Leadership Conference sold out; this year's event is being met with that same enthusiasm.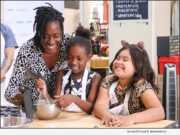 eNewsChannels NEWS: -- Nearly half of stay at home moms plan to network with other professionals to find new jobs, but unfortunately one third of them don't have contacts. And almost three-quarters of moms - and more than 70% of women without children - say mothers are offered fewer opportunities to move up the ladder than childless women. Enter Mompreneur and Me.
eNewsChannels NEWS: -- The Mama Ladder and Belly Bandit(R) are hosting the third semi-annual High Five Grant for Moms(TM), a $5,000 business grant competition sponsored by Infiniti HR and Mute Six. Through June 28, 2019, moms who own businesses from around the world can enter to be awarded a grant to make a bigger impact in their business.
eNewsChannels NEWS: -- Model, actress, and recovery coach Dona Speir announces the publication of her autobiographical memoir, "Naked Truth: The Fall and Rise of Dona Speir" (ISBN: 978-1939282422). Co-written with well-known author/journalist Chris Epting, this memoir reveals the hard truths, personal struggles, and eventual triumph over abuse, sexual exploitation, and addiction that have shaped Speir's life.
eNewsChannels NEWS: -- Do you know an amazing woman? The Colorado Women's Hall of Fame (CWHF) reports that there is only two months to go for its "Call for Nominations" for its next group of extraordinary women to be inducted into the Hall. The Nominations deadline is August 1, 2019. Representing the "Class of 2020," up to ten women will be inducted in March 2020 during a special celebration in their honor.
eNewsChannels NEWS: -- On June 5, 2019, The Long Island Center for Business and Professional Women (LICBPW) will host its 40th Annual Achievers' Awards Gala where several women of remarkable rank, including President of MagnaCare Michelle Zettergren, will be honored for their accomplishments.
eNewsChannels NEWS: -- From a creative and highly imaginative author and multimedia artist, Marsha Ross, comes an eloquent, erotic and extremely engrossing poetic anthology - "INSIDE HOLLYWOOD" (ISBN: 978-1544031002). This collection of thoughts, poetry, lyrics, art and erotica, was inspired by her experiences in Hollywood, and unveils the true quintessence of passion, romance and love.
eNewsChannels NEWS: -- In the midst of a thriving writing career, Daralyse Lyons, author of over 20 books, has just embarked on a new journey. On "The Transformational Storyteller" podcast, Daralyse takes the listener into the lives and minds of real people whose stories have the power to captivate and motivate.
eNewsChannels NEWS: -- "Stolen" (ISBN: 978-1733900812) by Caroline Klug is released in print today. It's the first in a planned series of fiction thrillers centering on controversial topics like drugs, sex trafficking, adultery, suicide, and other all too common mainstream struggles. These thrillers are sure to engage readers from beginning to end, but readers looking more closely will discover underlying allegories designed to inspire and encourage people in their personal lives.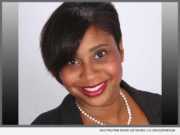 eNewsChannels NEWS: -- New to Dallas, the Professional Business Women's Network (PBWN), is hosting its first event - "Success Has No Boundaries" - from May 31 through June 2 at the Hilton Dallas/Plano Granite Park: 5805 Granite Pkwy, Plano, TX. Just 25 minutes from Dallas-Fort Worth International Airport, and situated near The Shops at Legacy, this contemporary hotel offers easy access to numerous dining, shopping and entertainment opportunities.