Home
Tags
Women's Interest
Tag: Women's Interest
eNewsChannels NEWS: -- Dr. Vickie Cox Edmondson, an academic and management strategist, today announced that she has entered into a partnership with actress, Adrienne Unae to introduce Rayah, The Royal Poodle, LLC. to enhance the career opportunities and influence of girls and women of color.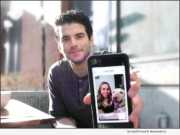 eNewsChannels NEWS: -- New dating app Wowzer is officially available for download nationally, with user-growth marketing focused on the company's home city of Seattle. The app that helps dog-loving humans make more meaningful connections will launch in Seattle this fall before bringing the Wowzer community experience to cities nationwide later in 2020.
eNewsChannels NEWS: -- Wendy Meigs, Texas Pharmacist and Founder of SMA Education and Support, warns the public about the current evolution of mediation into a malicious "kangaroo court" to promote predetermined self-serving outcomes for mediators and lawyers as mediation confidentiality enhances the abuse of the already vulnerable.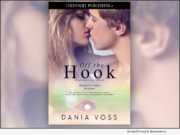 eNewsChannels NEWS: -- Chicagoland romance author Dania Voss explores the challenges of young love while dealing with the pressures of wealth and professional sports, in her latest release, new adult novella "Off the Hook" (ISBN: 978-1773399911; Ebook).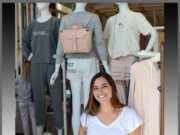 eNewsChannels NEWS: -- Fashion Designers Jordan Willner and Debbie Rosove announce their MINE NOT YOURS fashion event at Fred Segal Sunset, 8500 Sunset Blvd, Los Angeles, CA 90069. Event is Nov. 16, 12-3 p.m.
eNewsChannels NEWS: -- Obsessed with sparking change from within, Lesley Nurse found a way to do that and now wants to share her methods with others. She's developed a concept that she's calling "Flareology" and it's designed to help people, primarily women, to claim their power or get it back and make positive changes in their lives.
eNewsChannels NEWS: -- America's largest multicultural digital ad network, Mirror Digital, advances the conversation on beauty equity with the debut of its groundbreaking beauty product showcase - the Reflect Beauty Awards.
eNewsChannels NEWS: -- Pamela Barnett has not had it easy. While she describes her childhood as happy, her family was poor and there were periods of homelessness. Later on in life, she pre-maturely gave birth to twins, Parker and Abigail, who did not survive. However, it was these life events, and others, that served to provide strength rather than defeat.
eNewsChannels NEWS: -- BargainsLA.com, is Southern California's premier bargain shopping guide to discount outlets, sample sales, warehouse sales and liquidation outlets. Since October 1999, BargainsLA's founder, Suzanne O'Connor, has reviewed over 1,000 "Off Price" discount outlets and posted over 15,000 sample sales and warehouse sales.
eNewsChannels NEWS: -- On Saturday, November 9, 2019, the Embassy of Haiti in Washington, D.C. will host the book launch for Maryland corporate finance businesswoman, Bernadette Jeudy, as she reads from and sales copies of her debut memoir, "Tested Innocence" (ISBN: 978-0578572123).