Home
Tags
Women's Interest
Tag: Women's Interest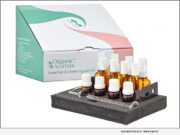 eNewsChannels NEWS: -- Organic Aromas®, creator of the innovative nebulizing aromatherapy diffuser has once again introduced cutting edge products to the market. The Essential Oil Blending Lab Kit, The Attar Nebulizing Diffuser and the ultimate blending guide eBook are now available. The company has also received a new trademark for the Raindrop diffuser design.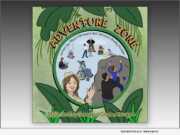 eNewsChannels NEWS: -- Authors Allison Klimowicz and Veronica Stanley-Hooper have written a children's book entitled "Adventure Zone" (ISBN: 979-8524737199). This book, written for parents and children from the ages of 6 to 12 years old, explains pediatric therapies in a fun, informative way.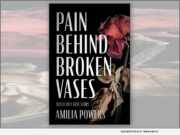 eNewsChannels NEWS: -- "Pain Behind Broken Vases" (ISBN: 978-1952521331) by Amilia Powers is the result of eight true stories of relational manipulation, control and abuse. Powers has combined stories from several women's real-life experiences into the voice of one.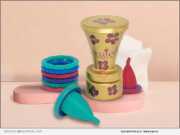 eNewsChannels NEWS: -- Women's health enthusiast Abyan Nur and her team are introducing the Heated Menstrual Cup to help women find relief from menstrual pain and reduce or eliminate dependence on over-the-counter medication.
eNewsChannels NEWS: -- Dr. Alice White Bussey is internationally recognized for her ability to train and inspire small business owners. On June 21 at 2 p.m. Eastern time, Bussey will share her wisdom and experience in a fireside chat with Millionaire Mastermind Academy founder and CEO, Dr. Velma Trayham.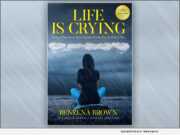 eNewsChannels NEWS: -- "Life is Crying" (ISBN: 978-1641119849) by Benzena Brown, recently received the Book Excellence Award Finalist - an international book awards' competition dedicated to recognizing independent and traditionally-published authors and publishers for excellence in writing, design and overall market appeal.
eNewsChannels NEWS: -- Author Diane M. Dresback invited 25 women to write a chapter in the book, "From Us For You: Inspiring Stories of Healing, Growth and Transformation." This compilation of stories about women coming through life-altering situations and challenging journeys provides readers hope and inspiration.
eNewsChannels NEWS: -- Launch Pad Publishing is releasing the first book in a new self-care series and it's the answer to caring for a child with high needs in our "sacrificial mom" culture. "Everyday Self-Care and Your High Needs Child" follows author Natalie Brobin's journey.
eNewsChannels NEWS: -- Olga Kambod, a Pasadena, California resident, was the victim of a brutal acid attack which scarred the right side of Her face. And while she may have been the victim in the incident, her attitude is far from someone who's giving in to her attacker.
eNewsChannels NEWS: -- Within its first year of selling, beauty and wellness brand Everra has collaborated with more than 13,000 Influencers from across the United States, Canada, and the U.K. At the beginning of February, Everra successfully expanded its Influencer platform to both Australia and New Zealand.