Home
Tags
Women's Interest
Tag: Women's Interest
eNewsChannels NEWS: -- Launch Pad Publishing is releasing the first book in a new self-care series and it's the answer to caring for a child with high needs in our "sacrificial mom" culture. "Everyday Self-Care and Your High Needs Child" follows author Natalie Brobin's journey.
eNewsChannels NEWS: -- Olga Kambod, a Pasadena, California resident, was the victim of a brutal acid attack which scarred the right side of Her face. And while she may have been the victim in the incident, her attitude is far from someone who's giving in to her attacker.
eNewsChannels NEWS: -- Within its first year of selling, beauty and wellness brand Everra has collaborated with more than 13,000 Influencers from across the United States, Canada, and the U.K. At the beginning of February, Everra successfully expanded its Influencer platform to both Australia and New Zealand.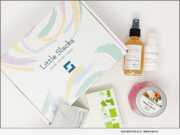 eNewsChannels NEWS: -- Little Slacks, the artisanal wellness subscription box brand, announced today a giveaway of one of their self-care subscription boxes to one lucky winner for Valentine's Day. The winner of the giveaway will be announced on Sunday, February 28th, via Instagram, by the end of the day.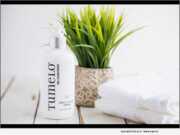 eNewsChannels NEWS: -- Lampella International, LLC, a skin care company, is launching its So Sensitive! Body Lotion, the first in a range of premium specialty body care products. Tumelo's vegan products are free of parabens, petroleum, GMOs, soy, and gluten.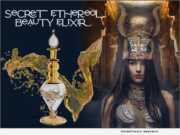 eNewsChannels NEWS: -- Goddess In Secret, a new luxury women's beauty brand focused on helping women retain their youthful beauty, has announced the launch of its anti-aging skincare product, Secret Ethereal Beauty Elixir. The product is packed with 24 organic oils, absolutes, and extracts that synergistically work together to improve and enhance the look of more youthful, radiant skin.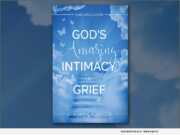 eNewsChannels NEWS: -- When Gina Marie Mordecki's daughter was raped and murdered, she prayed that her death would not be in vain. Her new book, "God's Amazing Intimacy in Grief" (ISBN: 979-8578563751), is the answer to that prayer. Mordecki's book is written to help heal the hearts of others who have experienced the tragic loss of a loved one.
eNewsChannels NEWS: -- Carly Spindel, a second-generation matchmaker, and founder of Janis Spindel Serious Matchmaking Inc., recently created the first of its kind: online dating + online matchmaking + one-on-one matchmaking = Flash Match NYC.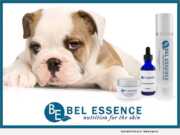 eNewsChannels NEWS: -- Bel Essence (belessence.com), the natural skin care company making effective anti-aging products and moisturizers, launches a natural anti-aging lip balm collection in time for Valentine's Day.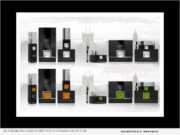 eNewsChannels NEWS: -- Platinum Deluxe® cosmetics introduces an eight-piece Platinum Collection which was co-created with Shmuel Ovadia, founder of The Platinum Deluxe®, to celebrate beauty rituals inspired by the transformative quality of crystals. Jennifer T pioneered The Platinum Deluxe as a community dedicated to creating everyday magic for the modern mystic.