Home
Tags
Women's Interest
Tag: Women's Interest
eNewsChannels NEWS: -- BabyLiveAdvice, Inc., a Los Angeles-based, woman-owned social enterprise, supports pregnant moms and parents from preconception through early childhood via telehealth, phone and chat. The company's mission is to help one million moms and their babies to be happy and healthy.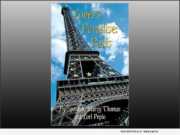 eNewsChannels NEWS: -- With Valentine's Day around the corner, how does a romantic trip to Paris with your lover sound? If the bank account isn't quite up to that dream getaway, YourNovel.com offers an armchair escape to the City of Love, where you and your sweetheart become the hero and heroine of your own personalized romance novel.
eNewsChannels NEWS: -- KINONA, a collection of flattering, modern women's golf apparel designed to bring feminine sensibility to women's golf, announced today that LPGA legend Patty Sheehan has joined its Board of Advisors.
eNewsChannels NEWS: -- Producer/Director Victoria Marie of "Gray is The New Blonde," an award-winning and inspiring documentary about the outdated views and attitudes towards women with gray hair has perfectly captured the current zeitgeist of women worldwide owning their beautiful gray hair. The movie, which has already won 3 awards, will have its world premiere on Jan. 23, 2020 in Los Angeles, California.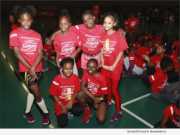 eNewsChannels NEWS: -- Dec. 14-16, 2019 -- This weekend's opening preliminary meet of the Colgate Women's Games was the first event since the passing of its founder, Fred Thompson. Thompson's contribution to the sport extended well beyond mentoring and coaching dozens of Olympians and world-class athletes.
eNewsChannels NEWS: -- BargainsLA.com, Southern California's bargain shopping guide to Discount Outlets, Sample Sales, Warehouse Sales and Liquidation Outlets has published their Top Twenty independent discount outlets to celebrate their 20th Anniversary.
eNewsChannels NEWS: -- In "Med School after Menopause, The Journey of my Soul" (ISBN: 978-0578526300; $14.99 Divine Publishing, Nov. 2019) author Ann Charlotte Valentin shows the reader that it is never too late to transform one's life path. By sharing stories from her own life, she helps the reader identify how their own perception affects them in different situations.
eNewsChannels NEWS: -- Dr. Vickie Cox Edmondson, an academic and management strategist, today announced that she has entered into a partnership with actress, Adrienne Unae to introduce Rayah, The Royal Poodle, LLC. to enhance the career opportunities and influence of girls and women of color.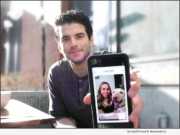 eNewsChannels NEWS: -- New dating app Wowzer is officially available for download nationally, with user-growth marketing focused on the company's home city of Seattle. The app that helps dog-loving humans make more meaningful connections will launch in Seattle this fall before bringing the Wowzer community experience to cities nationwide later in 2020.
eNewsChannels NEWS: -- Wendy Meigs, Texas Pharmacist and Founder of SMA Education and Support, warns the public about the current evolution of mediation into a malicious "kangaroo court" to promote predetermined self-serving outcomes for mediators and lawyers as mediation confidentiality enhances the abuse of the already vulnerable.