Home
Tags
Women's Interest
Tag: Women's Interest
eNewsChannels NEWS: -- Organic Aromas, the creator of Nebulizing Diffuser(R) aromatherapy products, emphasized today that they have long owned intellectual property rights for their well-known brands Nebulizing Diffuser(R) and Organic Aromas(R) as well as their diffuser products. In an effort to combat unauthorized knock-offs of their brands and products, the company has taken appropriate legal measures to protect their brands and products.
eNewsChannels NEWS: -- Whole Beauty Salon and Spa of Newton, Massachusetts is donating free haircut or express facial to health care workers, policemen and firefighters for a duration of month of June 2020. Per Governor Baker's reopening order, a haircut service will be available as early as May 25, 2020 and spa service will be available as early as June 8, 2020.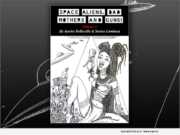 eNewsChannels NEWS: -- "Space Aliens, Bad Mothers And Guns! Volume 4" (ISBN: 979-8622866586) has been released on Amazon. The twins, Ayesha DeRaville and Sonise Lumbaca (DeRaville Sisters), of DSMAN, LLC, are at it again, bringing their fanbase (and welcoming new readers) 14 new short stories in their fourth self-published novel.
eNewsChannels NEWS: -- Just in time for a much needed distraction, Kinekt Design announces the release of Rachel Ring. The Rachel Ring is a kinetic / mechanical ring otherwise referred to as a "spinner ring." Like fidget toys and other moveable jewelry, the Rachel Ring will help to alleviate excess energy and nervous habits without any of the negative side effects.
eNewsChannels NEWS: -- Moms of babies and preschoolers can get fit while spending quality time with their child with short home workouts that incorporate animated graphics and techniques to keep children entertained, says certified personal trainer Amy Burton. In response to the COVID-19 crisis, these videos are now offered for free on YouTube to make it convenient and affordable for a mother to exercise in the comfort of her home.
eNewsChannels NEWS: -- Soony Costello, founder and creator, Candied Nails, saw a gap in the nail salon market and set out to fill it. Now, the business is growing in leaps and bounds. Her model for success includes long lasting nail art that is not only eye-catching, but affordable too. Candied Nails quite simply puts nail design into the hands of the consumer.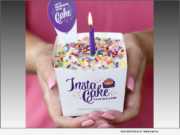 eNewsChannels NEWS: -- InstaCake has figured out the perfect way for people to share their love - even if they're quarantined at home alone. These cakes in a card are ideal for just about anyone who has something to celebrate - a birthday, anniversary, job promotion and more.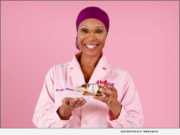 eNewsChannels NEWS: -- Love Blossoms Essentials LLC, an organic and vegan skincare brand, announces its new online shop and the release of the Essentials Beauty Bundles, its revamped subscription and auto-delivery program.
eNewsChannels NEWS: -- HuggyBox has helped thousands of friends and families stay connected since its inception in 2017. The product was invented by now fourteen-year-old Elena Barrett who runs the company. HuggyBox allows you to send a perforated tear off heart symbolizing a hug along with a heartfelt message to the intended recipient.
eNewsChannels NEWS: -- No greater concern exists in the current crisis of COVID-19 than for expectant mothers and their loved ones. The problem is two-fold, says BabyLiveAdvice. Women don't want to risk their health by exposing themselves and their unborn or newborn babies to the virus. And, even if they did try to seek outside support during these trying times, an overwhelmed healthcare system cannot meet the need.