Home
Tags
Women's Interest
Tag: Women's Interest
eNewsChannels NEWS: -- As Phoenix hotels and resorts prepare for the influx of guests attending the Professional Football Championship Game in February, fashion-conscious visitors who love football are sure to get excited about Soul Carrier's new football leather handbag collection.
eNewsChannels NEWS: -- Cynthia Rowland, President and CEO of Rejenuve, Inc., announced today that all Facial Magic® training kits are OnDemand and digital. "OnDemand training makes perfect sense as shipping costs increase and training OnDemand becomes more popular. Our face-saving exercises can be viewed on every internet enabled device 24/7, worldwide, without delay. This means we can easily accommodate worldwide users without costly shipping fees."
eNewsChannels NEWS: -- Princessly Co., Ltd. is pleased to present its 2023 collection of Prom Dresses for the United States. The acclaimed dressmaker and retailer known for specializing in exquisitely handcrafted women's fashion goods unveils its 2023 collection, which includes 157 different flattering styles, 37 distinct colors, and a wide range of US sizes from US2 to US26W.
eNewsChannels NEWS: -- Sexy Diva World, Inc. will host its inaugural Self-Love & Sisterhood Summit on February 3-5, 2023 at Margaritaville Lake Resort, Lake Conroe. Award-winning fitness competitor and 2 time NPC bodybuilding champion Charlene Taylor, the founder, owner, and CEO of Sexy Diva World, is proven to empower and inspire women to embrace self-love and sisterhood, take their power back, and unleash their "Sexy Diva."
eNewsChannels NEWS: -- Bikini Empire (BE), a Canadian luxury swimwear line, today announced an international campaign called "Dress to Express" to highlight "dopamine dressing," a psychological, physiological and physical phenomena that ties how we feel to what we wear. BE's goal is to educate and inform women that dressing in any type of clothing should focus on the belief that wearing what makes them feel good is more important than how they look.
eNewsChannels NEWS: -- "My Spouse, My Friend" (ISBN: 978-0228842859) is a must-have book for couples, newlyweds, those long in love, and engaged. A crash course on married life by author Ingiete Oyama, the book is a guide to navigating questions about marriage and finding answers.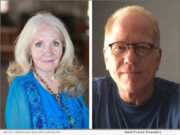 eNewsChannels NEWS: -- Grief, like the seasons, is part of the normal cycle of life, yet each person experiences it differently. Join grief guides Melody LeBaron and Dean Spillane-Walker for "Heart Broken Open: Grief as a Sacred Path to Reconnection and Resilience," a new online retreat for the bereaved, on Saturday and Sunday, Nov. 5-6, 2022. The event is presented by: Transforming Space, Self, and Loss; and by Living Resilience.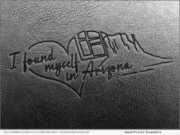 eNewsChannels NEWS: -- For travelers and locals alike looking to always be reminded of the heart, soul and grandeur for which Arizona is known, Soul Carrier, a Scottsdale-based luxury accessories brand, announced today the launch of a chic new variation of the best-selling clutch handbag paying homage to The Grand Canyon State and the more than 30-million guests annually who seek rest, relaxation and rejuvenation within its buzzing resort community.
eNewsChannels NEWS: -- Private Chef and Owner of Fleur de Cuisine, Natalie Ramos (now Natalie Vaughn), has shared her story about overcoming adversity on her way to success in building her chef and catering business in Loudoun County, Virginia. Through sharing her story about growing up in Brooklyn, New York's housing projects, Natalie has gained a large following for her strength, willingness, and determination for overcoming obstacles that led to her personal and professional success.
eNewsChannels NEWS: -- BabyLiveAdvice, the leading virtual maternal telehealth provider, announced the completion of a $1.1 million seed investment led by Venn Ventures and Synergen Technology Labs. BabyLiveAdvice, founded by CEO Sigi Marmorstein, RN, PHN, MSN, FNP-BC, partners with healthcare providers and health systems to support coordinated, comprehensive prenatal, postpartum, and infant care.