Home
Arts and Entertainment
Performing Arts News including live events, concerts, stage and festivals
eNewsChannels NEWS: -- The Desert Light Gallery, located at the Mojave National Preserve's Kelso Depot Visitors Center presents "On the Mojave Road," a solo exhibit of paintings in watercolor on paper by nationally celebrated painter and National Park Service Artist in Residence, Emily Silver. The Visitors Center is at 90942 Kelso Cima Rd, Kelso, CA 92309 and open to the public from 10 a.m. to 5 p.m. Thursday - Monday.
eNewsChannels NEWS: -- Yubo Fernandez was a sponsored child from the Dominican Republic by a U.S. school; now she's an awarded actress, producer, director, activist and entrepreneur, presenting her third play in Off Broadway NYC. "Late for Martinis" is part of the Summer Play Celebration at the Manhattan Repertory Theater this July 18, 20 and 21, 2019 in Manhattan.
eNewsChannels NEWS: -- Gallospole will release the political allegory, TARAC WIPPP, which stands for The American Right for Adequate Chair Width In Public & Private Places, on July 15, 2019. In a series of videos, animations and soundtracks, TARAC WIPPP, a fictitious lobbying organization led by Gallospole, peddles the conspiracy theory that the weaponization of chairs, perpetrated by known and unknown entities, discriminates against obese Americans.
eNewsChannels NEWS: -- The Dominican born actress Liz Thomas, is the first woman to write and star in a Sketch Show inspired by the First Lady Melania Trump. The Show is called "Melania: The Cyberwoman." The Show is directed by Kim Parker. Other cast members are Seneca Lawrence and Zack Gafin.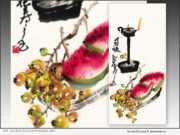 eNewsChannels NEWS: -- On May 18, 2019, Dr. Yuhua Shouzhi Wang Art Exhibition opened ceremoniously in Shanghai Exhibition Center. The exhibition is organized by the Shanghai International Cultural Exchange Association Gallery, and co-organized by Shanghai Xu Beihong Art Research Club, Shanghai University International Exchange Art Center, and Rare Art Inc. of U.S.A., Rare Art, Inc. announced today.
eNewsChannels NEWS: -- Mojave National Preserve is presenting "Earth Through Time: Providence Mountains and the Mojave National Preserve," a solo, mixed media exhibition of paintings, etchings and installation art at the Desert Light Gallery, Kelso Visitors Center, by nationally celebrated National Park Service Artist in Residence, Britney Penouilh.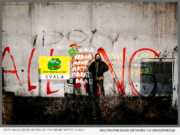 eNewsChannels NEWS: -- American artist XVALA will open his MEME PARTY campaign with an extreme modification of Banksy's mural painting of Steve Jobs in Calais, France, known as "The Son of a Migrant from Syria". XVALA will unveil his work at an event on April 27, 2019 in the Bowery. All pieces in the campaign make use of a variety of politically-charged and often controversial memes.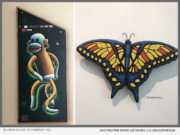 eNewsChannels NEWS: -- Buckhead Art & Company Inc., has recently acquired an offering of two (2) original Joey Waldon pieces from an anonymous private collector. A prolific painter and sculptor, Waldon rarely sold his art, preferring to fill the walls of his home from floor to ceiling with his dark, yet whimsical surrealism.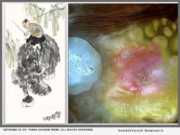 eNewsChannels NEWS: -- Rare Art, Inc. in Covina, California, announces the solo exhibition of Dr. Yuhua Shouzhi Wang, a noble international art master whose accomplishments has been appraised by the United States Congress and art scholars of world authorities, has been held world-wide - including China, San Francisco and currently in Thailand - in efforts to develop cultural exchange between the East and the West.
eNewsChannels NEWS: -- Casita Maria Center For Arts & Education in partnership with Pregones Theater are proud to present "We Have Ire: Afro-Cuban in the United States." This exhibition and multi-disciplinary theater project will be produced by Cuban-American writer, performer, Doris Duke Artist and San Francisco resident Paul S. Flores, with collaborating Puerto Rican filmmaker and photographer Eli Jacobs-Fantauzzi.