MCLEAN, Va. — Mortgage Banking Systems, Inc. (MBS), a leading mortgage closing software and technology company, is solving an industry-wide problem for lenders with the release of its most recent innovation to ProClose: Dynamic Signature Technology (DST). Until now, signature lines on mortgage closing documents have been fixed or static. The limitations were painful when signature requirements exceeded the space available, as in a Trust or Power of Attorney.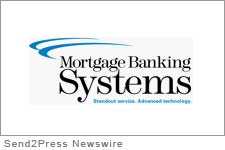 With DST, MBS ProClose signature lines are now dynamic so the format expands and contracts based on the loan data. The overall appearance of the document does not change while it protects the interests of both borrower and lender. Lengthy borrower names are properly displayed, and there is no presentation of unused signature lines, creating a very clean look. The new dynamic signature lines also allow multiple non-applicants. For example, if a loan has two borrowers signing individually, one with a Power of Attorney and one with a Trust, the applicable information for each scenario prints on the closing documents. The non-applicant and trust information prints only on the industry required forms.
While DST is designed to handle signing data dynamically, the format mandates in the industry are preserved. For example, '(Seal)' still prints at the end of each signature line and '[Sign Original Only]' underneath on a Note, as set by Fannie Mae and Freddie Mac Uniform Instruments. Date lines are similarly managed to follow Investor guidelines.
"MBS is known for mortgage compliance software and our dynamic loan closing forms expand the high quality compliant documents our clients expect," said Lori Mills, SVP of Secondary Marketing and Compliance.
In March 2009, MBS released the first 3 states and the multistate versions of forms requiring non-applicant signatures (such as Security Instruments, Riders, the Truth in Lending and Right of Rescission) and others just requiring trust-specific language (Notes and Addenda). This initial release brought an immediate positive response from Maryland-based lender Mason Dixon Funding, who used the forms from day one.
"The documents work well for both trusts and non-borrowers and eliminated the time spent cutting and pasting," said Claudia Torres, Mason Dixon Funding Senior Loan Closer.
It is an easy switch for lenders. A simple check-box is completed if an applicant is non-obligated. A few fields are populated for a trust (data from the Loan Origination System). The rest is done behind the scenes.
"The new ProClose signature lines save us so much time! I like that the number of signature lines and space adjusts based on our loan input and non-applicant and trust information prints only as needed with plenty of room for the required text," responded Kandi Lenker at Graystone Mortgage, LLC in Pennsylvania.
"These days more loans have multiple non-applicants and there is an increase in borrowers electing to purchase property in the name of a Trust for estate planning purposes. Work-a-rounds and abbreviations waste time and money, and worse, create vulnerability to both the lender and the borrower. Our current climate demands clarity and precision," said Christine Kirby, CEO of MBS. "It is imperative to protect our clients and develop our product to the needs of today's marketplace. Our closing software, ProClose, makes closing a compliant loan as easy as possible, no matter what type of loan and what borrower scenario."
About Mortgage Banking Systems
Headquartered in McLean, Virginia, Mortgage Banking Systems has specialized in closing document software for mortgage companies nationwide for more than 20 years. Their staff of mortgage professionals has an average of 15 years in the industry with an active presence in Industry association memberships, technology work groups and regulatory compliance seminars.
For more information, please call 1-800-783-2283 or visit www.ProClose.com.