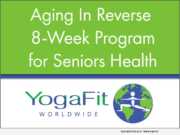 eNewsChannels NEWS: -- Back by popular demand Wellness expert Beth Shaw's organization, YogaFit, for which she is the CEO and founder, is starting a new course, Aging In Reverse, which is for the older adult population looking to stay in great health. The 8-week course starts December 11, with a free YogaFit chair class on Wednesday, December 9 at 5 pm EST to kick off the course.
eNewsChannels NEWS: -- Papa and Lotsa Helping Hands, two companies dedicated to providing seniors and patients living at home with support and caregiving assistance, are ensuring that these individuals continue to have the support they need amidst the pandemic's impact on the ability of working caregivers to stay at home.
eNewsChannels NEWS: -- LTC NEWS, LLC, operators of the website ltcnews.com, has announced the appointment of Mary Jo "MJ" Boudinot as National Sales Director. Boudinot will lead a team of sales executives offering advertising and marketing opportunities.
eNewsChannels NEWS: -- Papa Inc, a Miami-based company that brings college students and older adults together, is providing wellbeing checks for isolated members, in partnership with AvMed.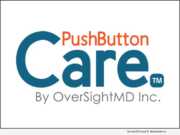 eNewsChannels NEWS: -- Push Button Care, a division of OverSightMD Inc., has mobilized Certified Senior Advisors nationwide to bring its special support services directly to vulnerable seniors concerned about staying independent while facing the current health crisis and beyond.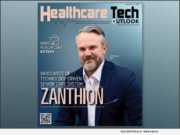 eNewsChannels NEWS: -- Zanthion, an AI-powered digital health company that provides technology solutions for home healthcare, senior group living, and remote patient monitoring, was recently chosen as a Top 10 Home Healthcare Solution Provider by Healthcare Tech Outlook, a print platform offering healthcare decision makers critical information on adopting, innovating and building new programs and approaches to enhance their capability to provide care.
eNewsChannels NEWS: -- UpsideHōM has officially launched in the United States. The fully managed, shared living concept for senior citizens is an entirely new approach to senior living. The company utilizes standalone single-family homes in lively neighborhoods and provides a turnkey and frictionless living experience for those who desire simplified living, later in life.
eNewsChannels NEWS: -- Papa Inc., a nationwide provider for seniors and caregivers announced today its newest partnership with Priority Health. Papa will provide "Grandkids On-Demand" for Priority Health's PriorityMedicare Edge and PriorityMedicare Ideal Medicare Advantage plan members.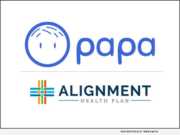 eNewsChannels NEWS: -- Papa Inc., a leading provider for seniors and caregivers nationwide, announced today its partnership with Alignment Healthcare to provide "Grandkids On-Demand" for qualifying members of its Medicare Advantage plans. A soft launch kicked off in Los Angeles on Sept. 1, 2019, with expansion to additional membership on Jan. 1, 2020.
eNewsChannels NEWS: -- Florida Blue, the leading health insurer in Florida, announced today that it is partnering with Papa, a nationwide provider of senior services, to offer Florida Blue members in select Medicare Advantage plans assistance with transportation, house chores, companionship and other senior support services.