Home
Tags
Ballots, Bills and Laws
Tag: Ballots, Bills and Laws
eNewsChannels NEWS: -- American College of Nurse-Midwives (ACNM) is committed to people having unfettered access to comprehensive sexual and reproductive health care services, including abortion care, that are readily available, affordable, and guided by objective evidence-based information. Given this position, ACNM is dismayed by the failure of the United States Supreme Court to block the implementation of Texas Senate Bill 8.
eNewsChannels NEWS: -- The National Down Syndrome Society (NDSS) and the Massachusetts Down Syndrome Congress (MDSC) applaud the testimony of John Anton at Wednesday's Education & Labor Committee joint subcommittee hearing, "Phasing Out Subminimum Wages: Supporting the Transition to Competitive Integrated Employment for Workers with Disabilities."
eNewsChannels NEWS: -- It's been a busy and productive legislative season for the American College of Nurse-Midwives (ACNM). The organization is anticipating several wins across the country, but right now is thrilled that two bills in the Commonwealth of Virginia were signed by Gov
eNewsChannels NEWS: -- In response to the announcement issued by Governor Abbot on February 12, 2021, in regard to the severe winter weather that caused statewide damage, the Texas Mold Assessors and Remediators Association (TMARA), the leading professional organization dedicated to protecting consumers throughout Texas, issued the following statement:
eNewsChannels NEWS: -- Yesterday, the Senate reintroduced the Mothers and Offspring Mortality and Morbidity Awareness (MOMMA) Act, critical legislation that seeks to reduce the disparate maternal and infant morbidity and mortality rates, especially among Black and Brown birthing people and infants. The American College of Nurse-Midwives (ACNM) strongly supports the MOMMA Act.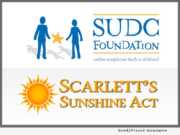 eNewsChannels NEWS: -- The SUDC Foundation applauds final passage of Scarlett's Sunshine on Sudden Unexpected Death Act. This legislation was introduced by U.S. Senators Bob Casey (D-PA), Johnny Isakson (R-GA), Sherrod Brown (D-OH), Doug Jones (D-AL) and Dan Sullivan (R-AK) and U.S. Representatives Gwen Moore (WI-04), Tom Cole (OK-04) and Jaime Herrera Beutler (WA-03).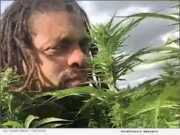 eNewsChannels NEWS: -- The 'war on drugs' has just taken a wicked left turn. On Friday, November 20, 2020, one of marijuana's staunchest supporters, Ed "NJWeedman" Forchion held an online press conference at his NJWeedman's Joint location, contesting New Jersey's recent legalization of cannabis. (Case 3:20-cv-16582-PGS-TJB FORCHION v. MURPHY.)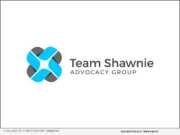 eNewsChannels NEWS: -- The Team Shawnie Advocacy Group, an over-watch children's advocate agency based in Seekonk, MA, has been working vigorously alongside State Representative, Steven Howitt (R), Bristol County to implement Bill H. 132 (Shawnie Bill) that would close loopholes in our Mental Health Care system in Massachusetts. Because of these loopholes, abuse of incapacitated children and adolescents occur daily.
eNewsChannels NEWS: -- BeingwellCA, a California 501(c)(3), submitted the initial design for the Mental Health Awareness License Plate to California Department of Education for DMV review.
eNewsChannels NEWS: -- In an effort to protect the right to body autonomy, California Health Coalition Advocacy (CHCA) has drafted legislation that would protect the right to refuse a long list of medical and non-medical interventions issued by the California Department of Public Health and Governor Newsom.