Home
Tags
Ballots, Bills and Laws
Tag: Ballots, Bills and Laws
eNewsChannels NEWS: -- State Senator Caroline Menjivar's (D-San Fernando Valley) Senate Bill 729, sponsored by California State Insurance Commissioner Ricardo Lara, was converted to a two-year bill by the California State Assembly Appropriations Committee on Friday. The bill can be considered again as early as January 2024.
eNewsChannels NEWS: -- Assembly Bill 1147 (AB-1147) is under scrutiny as concerns mount over its potential impact on the voice of consumers and the democratization of decision-making. Leading this charge is Dr. Henny Kupferstein, a vocal advocate and DDS consumer who has rallied opposition against the bill, and who is a candidate for Assembly #77 coastal San Diego 2024. AB-1147 is scheduled for a hearing, and its implications have ignited a wave of concern among consumers and advocates alike.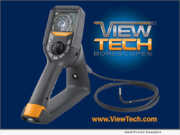 eNewsChannels NEWS: -- In response to the 2015 deck collapse in Berkeley which caused six fatalities, California legislation signed into law SB 721 and SB 326 requiring periodic inspections of exterior elevated elements (EEE) that structurally rely on wood or wood-based materials, says ViewTech Borescopes.
eNewsChannels NEWS: -- After several attempts by the Lincoln County Board of Elections to reduce the number of polling places in Lincoln County Georgia, the Georgia Coalition for the People's Agenda and other voting rights groups were elated that the voice of the voters was heard and their efforts to stop the board from closing seven locations to create one was successful.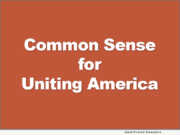 eNewsChannels NEWS: -- What if we could resolve America's bitter division with one simple fix, without anybody having to change their mind on the issues, or switch parties? Ready for pigs to sprout wings? The folks at Common Sense for Uniting America (CSUA) believe that the division in America is a direct result of our voting method, and they just filed a ballot initiative in Carson City to prove it.
eNewsChannels NEWS: -- Non-profit Legalize Ferrets (legalizeferrets.org) announced today that we are disappointed that California Attorney General ignores Civil Code in Domestic Ferret Ballot Initiative. The ferret legalization grassroots organization, has repeatedly asked the California Attorney General for a legal opinion.
eNewsChannels NEWS: -- American College of Nurse-Midwives (ACNM) is committed to people having unfettered access to comprehensive sexual and reproductive health care services, including abortion care, that are readily available, affordable, and guided by objective evidence-based information. Given this position, ACNM is dismayed by the failure of the United States Supreme Court to block the implementation of Texas Senate Bill 8.
eNewsChannels NEWS: -- The National Down Syndrome Society (NDSS) and the Massachusetts Down Syndrome Congress (MDSC) applaud the testimony of John Anton at Wednesday's Education & Labor Committee joint subcommittee hearing, "Phasing Out Subminimum Wages: Supporting the Transition to Competitive Integrated Employment for Workers with Disabilities."
eNewsChannels NEWS: -- It's been a busy and productive legislative season for the American College of Nurse-Midwives (ACNM). The organization is anticipating several wins across the country, but right now is thrilled that two bills in the Commonwealth of Virginia were signed by Gov
eNewsChannels NEWS: -- In response to the announcement issued by Governor Abbot on February 12, 2021, in regard to the severe winter weather that caused statewide damage, the Texas Mold Assessors and Remediators Association (TMARA), the leading professional organization dedicated to protecting consumers throughout Texas, issued the following statement: