NEWS: Committed to spreading the word of God, Unique Messengers recently debuted their first album, 'Jesus is Coming,' and is gearing up for an international tour next spring. The thought provoking album, delivers a fusion of styles that includes rhythm and blues, reggae, Soca and rap.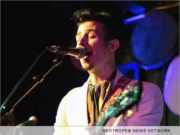 NEWS: Brooklyn audiences love Dru Cutler's local performances and were out in force at The Living Room to celebrate the release of the 'Familiar' video. The video captures the polarizing effects of our memories. It reminds us that nostalgia is both a warm embrace and a cold slap to the face. Cutler's performance is relatable and authentic and taps into a longing that we all experience.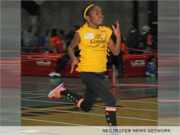 BROOKLYN, N.Y. /eNewsChannels/ -- NEWS: If you missed who was likely the nation's fastest eight year-old this time last year, no worries, she's just broken her own record on her ninth birthday. With four decades of top talent in the Colgate Women's Games track and field series to beat, Avery Lewis of Chester, Pa. is arguably the fastest third grader in the United States.
BROOKLYN, N.Y. /eNewsChannels/ -- What do teens think about cheating? How do youth approach depression or becoming vegetarian? How do traditional religious backgrounds influence young people's choices and character development? These questions and more are tackled by teens in the pages of KidSpirit's new print issue released today, the Best of KidSpirit Online.
BROOKLYN, N.Y. /eNewsChannels/ -- KidSpirit Online, the magazine and social networking site for 11- to 15-year-olds, is pleased to announce that it has been named a finalist in the 2011 AEP Awards, the highest standard for quality, professional educational resources and excellence in educational marketing.
NEW YORK, N.Y. /eNewsChannels/ -- Dr. Lyubov Y. Gorelik announced this week the prestigious honor of becoming a member of the Presidential Who's Who organization. Dr. Gorelik's practice is located in Brooklyn, New York. She has been in the profession for 10 years and originally obtained her medical doctorate degree in Moscow.
BROOKLYN, N.Y. -- A new home-farming trend sweeping North America is seeing chicken coops and small flocks of chickens appearing in suburban backyards. In support of this home-grown movement, Handcrafted Chicken Coops is offering affordable, portable chicken coops to backyard and urban chicken farmers.
BROOKLYN, N.Y. -- Everyone will want to light up the night with Kyoko Nakamura's new line of luxury glow-in-the-dark accessories. The website went live this week, marking the official launch of her first product, the Millipede. This accessory is so beautiful and unique it has to be seen to be understood. Shockingly elegant and sophisticated for something that 'glows-in-the-dark,' this marks a unique point in fashion; bringing a little class to club wear and a little more fun to anything else.
BROOKLYN, N.Y. -- Concerned Community 4 Change and Interfaith Medical Center will host a Health Forum and Food Expo with the focus on Childhood Obesity. On March 29, 2010, from 10:00 a.m. - 3:00 p.m., Concerned Community 4 Change an organization that addresses the issues of childhood obesity in line with First Lady Michelle Obama's national initiative, will launch its obesity initiative at Boys and Girls High School, 1700 Fulton Street, Brooklyn, New York.
BROOKLYN, N.Y. -- GlassesUSA recently launched its eyeglasses brand new marketing program within the framework of Commission Junction, a division of ValueClick, Inc. The...