Home
Tags
Internet and Websites
Tag: Internet and Websites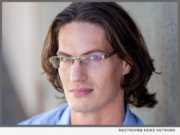 eNewsChannels NEWS: -- "Chances are almost zero I'm the guy for you." That's one of the first lines Nate Rifkin, a single man in Denver, writes in the most bizarre dating profile online today. It's not on any kind of app or dating site. Instead, Rifkin built an entire website entitled "Should You Date Nate" for one purpose: finding the woman of his dreams.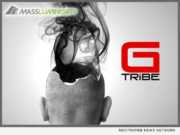 eNewsChannels NEWS: -- Dallas, Texas based Mass Luminosity, Inc., the parent company of the leading social media network for PC gamers, GTribe, announced today that it is launching a global Esports project for casual gamers, endorsed by Logitech G.
eNewsChannels NEWS: -- FotoJet, an online graphic tool developed by PearlMountain Limited, a dedicated graphics software developer, just released FotoJet 6.0 - an HTML5-based version with new graphical user interface (GUI) and many new templates and resources. These user enhancements now make online graphic design and collage-making easier and faster.
eNewsChannels NEWS: -- The Jewelers Board of Trade continues to report less than inspiring numbers for the jewelry industry at large, says MyJewelryRepair.com. The number of retail jewelers, wholesalers, and manufacturers closed down in the U.S. and Canada has risen to 1,564 in 2016, up five hundred and change from 2015's numbers. This decline represents what National Jeweler calls a "[64 percent] year-over-year increase" in closed businesses.
eNewsChannels NEWS: -- Today marks the official kickoff of hurricane season, just when the travel season is picking up across the country, and TravelInsurance.com is taking the time to remind travelers the importance of protecting their investments. Protection may be even more critical this year, as the National Oceanic Atmospheric Administration (NOAA) is predicting a higher-than-average number of named storms, with anywhere from 11 to 17 expected to hit.
eNewsChannels NEWS: -- Indiana Virtual School announces that it will be partnering with international education services provider - EdisonLearning - to expand and enhance the delivery of online courses to students and school corporations across the State of Indiana.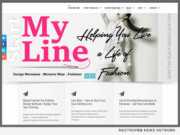 eNewsChannels NEWS: -- StartMyLine, a website specializing in fashion business tools, fashion design software and help articles, officially launches today with the goal to empower beginners and aspiring fashion designers with total DIY solutions to help them successfully break into the fashion industry.
eNewsChannels NEWS: (NEW YORK, N.Y.) -- You may be traveling far from home this summer, but hackers with access to your digital data are only a few keystrokes away from your bank account, credit cards and overall identity, says TravelInsurance.com. The development of new digital technologies has opened up new opportunities for travelers, but at the same time has increased exposure to scams and security risks while on the road.
eNewsChannels NEWS: (NEW YORK, N.Y.) -- When terrorism struck London yesterday, many travelers were left with unanswered questions about how their travel plans and in-process trips would be affected. If you hold an existing travel insurance plan with a cancellation provision for terrorist events, TravelInsurance.com suggests that you contact your issuer for complete coverage details.
WEST PALM BEACH, Fla. -- OpenClose(R), an enterprise-class multi-channel loan origination system (LOS) provider, announced that Colony American Finance (CAF), a specialty finance company that provides innovative loan products to residential real estate investors, implemented the OpenClose loan origination platform to support its new Single Asset loan product across correspondent, wholesale and retail channels.