Home
Tags
Internet and Websites
Tag: Internet and Websites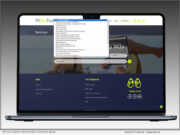 eNewsChannels NEWS: -- PRToolFinder announced the official launch of its new membership-based platform, PRToolFinder Community. The innovative platform builds upon the PRToolFinder database with the addition of a PR Consultant Directory and Forum functionality to help connect PR consultants and business leaders seeking assistance.
eNewsChannels NEWS: -- LTC News, a premier online destination for news and information on aging, caregiving, health, long-term care and retirement planning, announces the launch of an extensive online long-term care directory. This new resource connects individuals and families to a host of quality long-term care providers across the country.
eNewsChannels NEWS: -- Content creators! Gan Jing World (GJW) is gearing up to roll out a suite of highly anticipated monetization tools that allow you to now earn income on the fastest-growing social platform. Gan Jing World has soft launched the Channel Membership Program (Beta).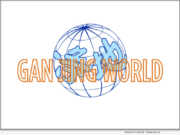 eNewsChannels NEWS: -- Gan Jing World announced release of Multimedia Format Hashtag Aggregation, a powerful feature that tags together content across multiple media types: videos, shorts, live streams, articles, blogs, photos, and soon podcasts.
eNewsChannels NEWS: -- iPaydayLoans offers a simple and straightforward process for securing a payday loan. Users can apply online and receive a decision within minutes. The platform works with a network of trusted lenders, ensuring that borrowers receive competitive rates and fair terms.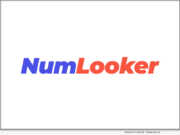 eNewsChannels NEWS: -- NumLooker proudly introduces its breakthrough free reverse phone lookup and search service for anyone seeking information on a particular phone number. Lynda Fairly, CEO at NumLooker claims that NumLooker aims to redefine how people access personal information associated with phone numbers, providing accurate and comprehensive data for its users.
eNewsChannels NEWS: -- In today's fast-paced world, it's all too common to lose touch with loved ones as they pursue new opportunities in different cities, countries, or even continents. The team at True People Search (TruePeopleSearch.net) understand the importance of re-establishing connections and provides a simple, reliable platform to help people do free people search.
eNewsChannels NEWS: -- Gan Jing World (Ganjingworld Corp.) announces its first Mother's Day celebration videos award that showcases the best memories, moments, traits, and values. We want to honor moms around the world for their unconditional love, support, and sacrifice. Share Your Love to Moms, Win up to $1,000 Cash Award.
eNewsChannels NEWS: -- Ebola Outbreak Map® registered trademark and the website Ebola Outbreak Map is now for sale to all interested parties. Ebola Outbreak Map inputs Ebola locations onto a map that is viewable by people worldwide.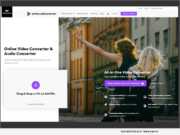 eNewsChannels NEWS: -- Wondershare Technology Co. Founded in 2019, Wondershare Online UniConverter is an online sibling of Wondershare UniConverter, the desktop program for Windows and Mac platforms since 2009.