Home
Tags
Internet and Websites
Tag: Internet and Websites
eNewsChannels NEWS: -- San Francisco Bay Area law firm Gallo LLP has filed the first of what it predicts could be thousands of individual damages cases against Google based on the same misconduct alleged in Matera v. Google, Case No. 15-CV-04062-LHK. Acting for a class of consumers who never signed up for Gmail (but nevertheless had their email scanned by Google), the Matera plaintiffs sought injunctive relief under the federal Electronic Communications Privacy Act (the "Wiretap Act") and California Invasion of Privacy Act ("CIPA").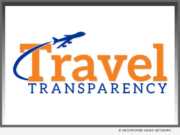 eNewsChannels NEWS: -- Travel Transparency, a private wholesale travel platform, is creating a real buzz in the travel and tourism industry. It guarantees to beat any pricing on major Internet travel sites such as Expedia, Orbitz, Priceline, Kayak, Travelocity, Hotwire and more. The company's mission is to provide guaranteed lowest pricing on all travel in real-time with complete transparency.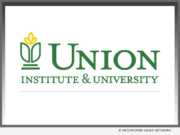 eNewsChannels NEWS: -- Union Institute & University's Master of Arts Online Program Health & Wellness Lactation Consultant Distance Degree Program has been awarded initial accreditation by the Commission on Accreditation of Allied Health Education Programs (CAAHEP). Union is a national university with academic centers located in: Ohio, Florida, and California.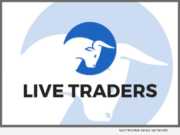 eNewsChannels NEWS: -- Celebrating the breakthrough success of their education and training programs for Stocks, Options and Forex professional traders Live Traders have decided to give back to the financially less fortunate. The educational platform recently celebrated the launch of the Live Traders Scholarship Program where qualified students have a chance to go through the Live Trader training program for free or at dramatically deep discounts.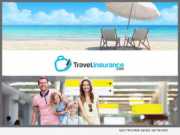 eNewsChannels NEWS: -- Between now and the end of the year, people will travel in droves to visit family and friends - across town, across the country and across the globe, notes TravelInsurance.com. Taking time off and being with those you love go hand-and-hand with the holidays, but unfortunately, Mother Nature doesn't always cooperate.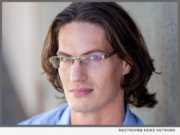 eNewsChannels NEWS: -- "Chances are almost zero I'm the guy for you." That's one of the first lines Nate Rifkin, a single man in Denver, writes in the most bizarre dating profile online today. It's not on any kind of app or dating site. Instead, Rifkin built an entire website entitled "Should You Date Nate" for one purpose: finding the woman of his dreams.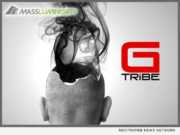 eNewsChannels NEWS: -- Dallas, Texas based Mass Luminosity, Inc., the parent company of the leading social media network for PC gamers, GTribe, announced today that it is launching a global Esports project for casual gamers, endorsed by Logitech G.
eNewsChannels NEWS: -- FotoJet, an online graphic tool developed by PearlMountain Limited, a dedicated graphics software developer, just released FotoJet 6.0 - an HTML5-based version with new graphical user interface (GUI) and many new templates and resources. These user enhancements now make online graphic design and collage-making easier and faster.
eNewsChannels NEWS: -- The Jewelers Board of Trade continues to report less than inspiring numbers for the jewelry industry at large, says MyJewelryRepair.com. The number of retail jewelers, wholesalers, and manufacturers closed down in the U.S. and Canada has risen to 1,564 in 2016, up five hundred and change from 2015's numbers. This decline represents what National Jeweler calls a "[64 percent] year-over-year increase" in closed businesses.
eNewsChannels NEWS: -- Today marks the official kickoff of hurricane season, just when the travel season is picking up across the country, and TravelInsurance.com is taking the time to remind travelers the importance of protecting their investments. Protection may be even more critical this year, as the National Oceanic Atmospheric Administration (NOAA) is predicting a higher-than-average number of named storms, with anywhere from 11 to 17 expected to hit.