Home
Tags
MobiDev Corporation
Tag: MobiDev Corporation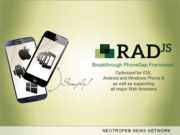 NORCROSS, Ga. /eNewsChannels/ -- NEWS: MobiDev was invited to share a report at a conference named Mobile App Europe this week. It is an IT event that took place between September 29 and October 1, 2014 in Berlin. The conference debuted this year and already set high standards in selecting participants - the leading people in the industry, including representatives of top IT companies.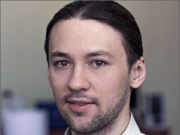 ATLANTA, Ga. /eNewsChannels/ -- NEWS Apr 19, 2013: According to Oleg Lola, of MobiDev Corporation: Nobody wants bad apps. Software owners don't want to receive bad products. Users don't want to have bad apps on devices. But what hides behind the meaning of the word 'bad'? How can software owners avoid building and getting 'bad' mobile apps? 'Generally, a bad app is one that doesn't satisfy the end users' needs,' says Lola, founder of MobiDev, specializing in mobile and web software development.
ATLANTA, Ga. /eNewsChannels/ -- When it comes to traits of good developers (be it individuals or companies), a number of rather trivial things is often mentioned, says Oleg Lola, founder of MobiDev Corporation. Even more qualities are too vague, stated without any explanations or comments. Having gathered opinions, we outlined the main distinctions.