Home
Tags
Mobile Technology
Tag: Mobile Technology
eNewsChannels NEWS: -- PILLARZ LLC, (www.pillarzllc.com) announced today remote K-6 education accelerator focused on empowering children focused on Math, Language Arts, Science and Social Studies.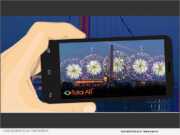 eNewsChannels NEWS: -- While social distancing guidelines are still in effect, many Fourth of July celebrations have been put on hold. Though nothing can replace the magic of real fireworks, HoloPundits, a technology company, created a free augmented reality experience available to anyone with a smartphone or tablet.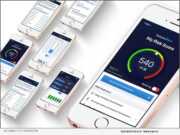 eNewsChannels NEWS: -- altumAI announced today that futureWork, the leading worker health and safety software and apps platform have extended the solution to restaurants and service industries commitment to keeping their workers healthy and safe.
eNewsChannels NEWS: -- TKG, a boutique recruiting firm specializing in clinical diagnostics, is rolling out Humanly's AI-based conversational recruiting platform to help streamline the team's ability to connect exceptional talent with their Fortune 500 healthcare clients.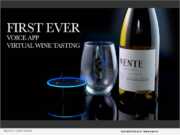 eNewsChannels NEWS: -- Wente Vineyards, the longest continuously owned and operated family winery, and a company of many firsts throughout its 137-year history, nationally launches today an interactive home wine tasting feature with both Alexa and Google home devices. A wine industry first, this ability to experience a guided wine tasting with one's smart device will bring the wine country experience straight to the home.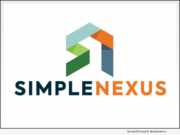 eNewsChannels NEWS: -- SimpleNexus, developer of the leading digital mortgage platform for loan officers, borrowers and real estate agents, today announced that more than two million consumers have downloaded its award-winning mobile app.
eNewsChannels NEWS: -- veryone has been economically impacted by COVID-19 in one way or another and property appraisers are no exception. However, Anow, an appraisal management software developer, is excited to announce the launch of Anow Walkthrough a sophisticated, but straightforward homeowner inspection product.
eNewsChannels NEWS: -- iConnect, a technology company that creates tracking systems for data collection, has developed two programs that will help mitigate the spread of the Coronavirus (COVID-19). The PIP-ILI System (Possibly Infected Person-Identify, Locate, Isolate) was created to assist companies in taking proactive and preventative measures to protect their employees.
eNewsChannels NEWS: -- The real estate market, with its reliance on in person contact, is struggling as a result of social distancing. To help solve this challenge, Shimmer Media LLC today announced the latest Homes edition of its Spice mobile app. Spice Homes puts owners back in touch with buyers by integrating live video calls directly into each real estate property listing.
eNewsChannels NEWS: -- Mira, a healthcare company based in NYC, is partnering with the National Foundation for Cancer Research (NFCR) to provide COVID Care to cancer patients and caregivers, bringing healthcare closer to those who need it the most.