Home
Tags
Nevada Business
Tag: Nevada Business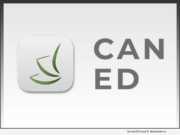 eNewsChannels NEWS: -- Sierra Nevada Education, located in Las Vegas, Nevada has delivered the world's first cannabis education and training app on IOS and Android to the public - delivering cutting edge cannabis education and job training. The Can-Ed App is launching with a free course available to everyone titled - "How To Get A Job In The Cannabis Industry."
eNewsChannels NEWS: -- Prymrr, the 13-year-old rapper and dancer, known internationally for her lead appearance in Sia's "Never Give Up" music video, has just announced her intent to take the stage and debut her newest songs at Alienstock in Rachel, Nevada.
eNewsChannels NEWS: -- BioAdaptives, Inc. (OTC BB: BDPT) announced the Company's return to a fully-reporting entity, and the appointment of Mr. Robert W. Ellis as its new President, reporting to Dr. Edward E. Jacobs, Jr.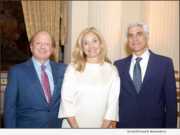 eNewsChannels NEWS: -- A proud tradition in the American Gem Society (AGS) took place last night as the Society once again honored the outstanding accomplishments of the jewelry industry's best and brightest at the annual Circle of Distinction Dinner. The prestigious event was held at New York City's historic Plaza Hotel and celebrated the work of three well-known and highly-respected industry professionals.
eNewsChannels NEWS: -- The American Gem Society (AGS) is pleased to announce a strategic partnership with MJM Global Insurance Brokerage Group, which will offer access to healthcare coverage to the Society's membership, for those wishing to participate.
eNewsChannels NEWS: -- With the average prices of event tickets to popular mixed martial arts events often topping hundreds of dollars, seeing such an event live is out of reach for many of the sport's most ardent fans. Tuff-N-Uff, the nation's largest and longest running amateur MMA organization, has decided to help do something about that by offering a packed roster of fights at a FREE event that will be held June 29, 2019 at the Thomas & Mack Center in Las Vegas.
eNewsChannels NEWS: -- The American Gem Society (AGS) is now accepting Requests for Proposals (RFPs) to present at the annual Conclave in Denver, Colorado, April 27-29, 2020. The American Gem Society is a professional organization awarding credentials for its members, who are held to the highest ethical and professional standards.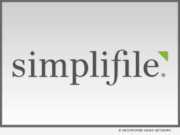 eNewsChannels NEWS: -- Simplifile, a leading provider of real estate document collaboration and recording technologies for lenders, settlement agents and counties, today announced that Mineral County, Nev., has adopted its e-recording service.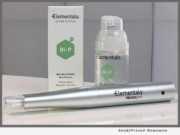 eNewsChannels NEWS: -- Micro-needling has become one of the more popular skin care procedures across the globe; however increasing concern over misuse and other risks threaten to dampen its use. But a new product from Skin Moderne debuting at the 2018 International Esthetics, Cosmetics & Spa Conference, promises to deliver all of the benefits of micro-needling without any of the risks.
eNewsChannels NEWS: -- Eberhard & Co. and Beaugeste Luxury Brands - the Brand's agent and representative in the United States - will participate in the next edition of Couture-Time Las Vegas, the great exhibition hosting the most important luxury watch brands and America's top retail community, in an exclusive and luxurious setting.