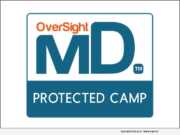 eNewsChannels NEWS: -- The OverSightMD COVID-19 tracking and screening solution was instrumental in providing a safe environment for campers and staff while demonstrating the benefits of routine wellness screenings. The Tenafly Teen Summer Camp in Tenafly, New Jersey deployed the OverSightMD COVID-19 solution prior to the first day of camp and was able to maintain a COVID-19 free camp for the duration of the summer camp schedule.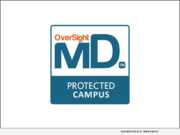 eNewsChannels NEWS: -- OverSightMD is committed to ensuring schools across the country like Mulberry School in Los Gatos, California can safely reopen with its COVID-19 tracking and screening solution. OverSightMD has expanded its capabilities from serving front line healthcare workers to now supporting students, teachers, and staff at campuses of any size.
eNewsChannels NEWS: -- ComForCare Home Care North County San Diego, a leading provider of in-home care services, has partnered with OverSightMD Inc., the leader in employee & patient population oversight, to deliver daily employee and patient wellness screenings that can help to detect symptoms of COVID-19 and other communicable disease infections.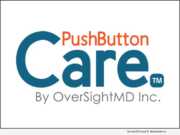 eNewsChannels NEWS: -- Push Button Care, a division of OverSightMD Inc., has mobilized Certified Senior Advisors nationwide to bring its special support services directly to vulnerable seniors concerned about staying independent while facing the current health crisis and beyond.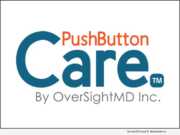 eNewsChannels NEWS: -- OverSightMD Inc., headquartered in Milpitas, California, has activated a self-quarantine support service through its existing Push Button Care division. The purpose is to apply our Push Button Care senior health monitoring program to meet the health monitoring needs of the medically vulnerable or others who may need to self-quarantine during the COVID-19 outbreak.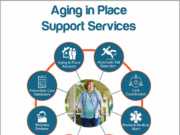 eNewsChannels NEWS: -- OverSightMD is expanding its Push Button Care service with two new exciting products for Family Caregivers. A family caregiver support package and a family caregiver assistant are now part of the Push Button Care lineup of aging in place support solutions.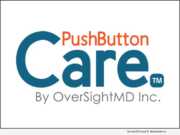 eNewsChannels NEWS: -- The Push Button Care network by OverSightMD provides comprehensive aging in place support and care coordination for older adults nationwide. Every day 10,000 people are turning 65 years old and are faced with aging in place decisions.
eNewsChannels NEWS: -- OverSightMD has made Connelly Certified Care, a St. Charles Illinois based home care company as its exclusive certified partner to offer aging in place solutions to seniors and their families in the greater Chicago area.
eNewsChannels NEWS: -- Brand New Day, a Medicare Advantage prescription plan available in 12 California counties, has tapped Milpitas, Calif. based OverSightMD, to offer its high-tech aging in place platform and services to senior members living at home.