eNewsChannels NEWS: -- Finding the perfect Christmas trees is one of the highlights of the holiday season. However, with the recent invasion of the Spotted Lanternfly, many Pennsylvanians are left wondering if they should be hesitant about bringing a possible tainted topiary into their home. The experts at Giroud Tree and Lawn explain what to look for on Christmas trees before buying one.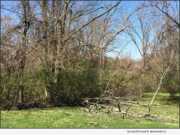 eNewsChannels NEWS: -- Emerald Ash Borer is a dangerous insect that invades and destroys Ash trees. They have killed thousands of trees across the country since they first appeared in 2002. As winter storm season approaches, there's something in particular that makes infested Ash Trees a big cause for concern- Dead Ash Trees are Dangerous!
eNewsChannels NEWS: -- Researchers are still learning about the Spotted Lanternfly, an invasive insect attacking trees and causing property damage across Pennsylvania. Penn State, along with the PA Department of Agriculture and the USDA, has been researching the habits and life cycle of Spotted Lanternfly since it first appeared in Berks County in 2014.
eNewsChannels NEWS: -- Giroud Tree and Lawn explains what Spotted Lanternfly is, how they harm trees and properties, and how to get rid of them. Spotted Lanternfly have been seen all over Philadelphia, Bucks and Montgomery Counties in 2019.
eNewsChannels NEWS: -- In the midst of summer, kids need protection from disease-carrying mosquitoes and ticks. The experts at Giroud Tree and Lawn share a summertime checklist to keep kids safe from biting insects. Teaching kids ways to prevent mosquito and tick bites will empower them to be mindful of their surroundings while out in nature.
eNewsChannels NEWS: -- The Spotted Lanternfly is a destructive insect that has officially invaded Philadelphia, Bucks and Montgomery Counties! All winter long, their eggs lay waiting for the warm weather, and the Spotted Lanternfly Nymphs have already started to emerge. The experts at Giroud Tree and Lawn share what to look for and how to capture and destroy these destructive insects.
KALAMAZOO, Mich. /eNewsChannels/ -- NEWS: Michigan-based Griffin Pest Solutions ranked 79th on the 2015 Pest Control Technology magazine Top 100 List, an annual compilation of the leading pest management companies in the United States. The list was included in the magazine's May issue.
PROVO, Utah -- Lumos Inc. announces the launch of Light Shield(TM), the first, light-based mosquito abatement device that repels mosquitoes from illuminated areas without...