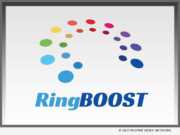 eNewsChannels NEWS: -- RingBoost(TM), the nation's leading provider of vanity toll-free and local phone numbers, has announced the availability of special vanity phone numbers for marijuana businesses. The recent legalization of marijuana around the country has led to steep competition in this booming industry. Vanity phone numbers provide instant credibility and brand recognition in a way no other market tool can.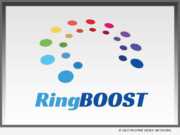 eNewsChannels NEWS: -- RingBoost, a premier provider of toll free and local vanity and custom phone numbers, today announced that it had significantly expanded its premium telecom offerings. Custom phone numbers are recognized increasingly as a key marketing tool for business, and the expanded features will help business owners to use their numbers even more effectively.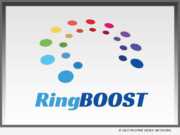 eNewsChannels NEWS: -- RingBoost, a premier national provider of enhanced telecom services, today announced that Ascend Hospice has joined its 1-800-HOSPICE(TM) network. 1-800-HOSPICE is a national network of hospices that make use of the premium phone number services offered by RingBoost and share marketing services, including listings in the network's AIDEFINDER directory. Ascend has secured the exclusive rights to use the 1-800-HOSPICE marketing phone number in New Jersey and Massachusetts.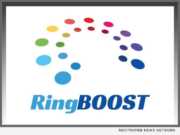 eNewsChannels NEWS: -- Leading vanity number provider RingBoost is expanding its donation program to provide custom phone numbers to nonprofits and charitable organizations. Following a successful run that has seen the company find memorable numbers for a variety of worthy causes, such as Gracepointe Church in Florida and Habitat for Humanity in Pittsburgh, RingBoost wanted to bring the benefits to a wider audience.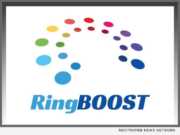 eNewsChannels NEWS: (PLEASANTVILLE, N.Y.) -- GracePointe Church of the Nazarene in central Florida received a unique offering this month, as the team at RingBoost agreed to donate a custom phone number to the Lake Mary-based organization. With its unforgettable new number hooked up in no time, GracePointe is all set to take the church's message to an increasingly large audience in the weeks and months to come.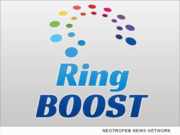 PLEASANTVILLE, N.Y. /eNewsChannels/ -- NEWS: So-called 'vanity phone numbers' offer a unique and easy marketing opportunity for small businesses. Once you acquire a vanity, easy to remember phone number from RingBoost, it's yours, a unique asset. Like a piece of property, no one else can own it.