Home
Tags
SaaS, CMS, and Web Software
Tag: SaaS, CMS, and Web Software
DALLAS, Texas /eNewsChannels/ -- Orange Leap (www.orangeleap.com) is sponsoring 'Tap Into New Donations with Non-cash and Online Giving,' presented by Kevin Myers of iDonate and part of Orange Leap's Shine Brighter Series webcasts for nonprofit organizations. The one-hour webcast will take place Thursday, November 15 at 2 p.m. EST. The session is free, but registration is required.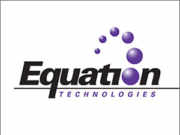 TORONTO, Ontario /eNewsChannels/ -- Equation Technologies will be exhibiting with Avectra at the Canadian Society of Association Executives (CSAE) National Conference and Showcase November 1-3, 2012 in Ottawa, Ontario. Avectra and Equation Technologies will be at Booth 178 (Canada Halls 2 and 3 in the Ottawa Convention Centre).
ATLANTA, Ga. /eNewsChannels/ -- CMI has partnered with Toluna, a leading independent online panel and survey technology provider, to provide online community and panel solutions to CMI's clients worldwide. In partnership with Toluna, companies can establish a continuous, two-way dialogue with customers through a branded community website.
TORONTO, Ontario /eNewsChannels/ -- Equation Technologies announced today that it has added BambooHR to its cloud-based, Software as a Service (SaaS) solutions portfolio. BambooHR is a human resource management system designed to relieve HR professionals from managing operations on spreadsheets or paper-based workflows with cloud-deployed functionality.
PALO ALTO, Calif. /eNewsChannels/ -- RenderX, Inc. announced today the initial release of the CloudFormatting services for creating documents on the fly through simple web-based interfaces. The solution allows any customer to leverage the power of dynamic PDF reporting for their solutions with little to no programming.
JAMESTOWN, N.Y. /eNewsChannels/ -- Pintexx, an international company that focuses on sophisticated software solutions for the processing and optimizing of text, has just launched their Cloud Components Framework (CCF).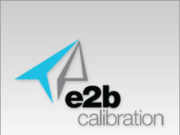 CHARDON, Ohio /eNewsChannels/ -- e2b calibration, a division of e2b teknologies, announced today that they have implemented Anytime Assets into their internal calibration system, allowing customers to track their calibrated assets. Anytime Assets is a cloud-based inventory tracking software that enables users to remotely track their calibrated assets from any location with internet access.
CHARDON, Ohio /eNewsChannels/ -- e2b teknologies, an ERP and CRM software provider and developer, announced today that the company is now Ohio's first authorized reseller of SugarCRM. SugarCRM, the world's fastest-growing customer relationship management (CRM) company, serves over one million end users in 192 countries.
PORTLAND, Ore. /eNewsChannels/ -- ClanGistics(TM) announces the launch of their ClanGistics.com website which includes a first time ever e-product called the ClanGistics Planning System(TM). The planning system utilizes secured 'cloud' server technology and data file encryption allowing users to login through a secured web portal and enter personal information safely and securely for instant access in cases of medical or family emergencies.
FOOTHILL RANCH, Calif. /eNewsChannels/ -- Quandis, Inc., a leading provider of default management mortgage technology solutions, announced it has released a Web-based short sell application that automates short sell workflows and streamlines communications between servicers, lenders, borrowers and real estate agents. The result is the efficient, effective processing of short sale transactions that can be executed in roughly 60 days.