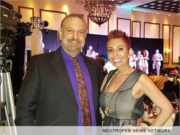 NEWS: (SARASOTA, Fla.) The Westcoast Center for Human Development celebrated their 44th Annual Heart of Gold Awards Banquet at the Polo Grill in Lakewood Ranch, Florida. Shapiro, Goldman, Babboni and Walsh are longtime supporters of this organization and were one of the major sponsors of this event.
NEWS: (SARASOTA, Fla.) John Cannon Homes was the most recognized home builder in this year's Parade of Homes 2016, sweeping the competition with sixteen awards including four in the category of 'Best Overall,' in a presentation held Thursday by the Manatee-Sarasota Building Industry Association.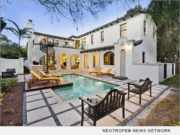 NEWS: (SARASOTA, Fla.) The Reader's Choice Awards 2016, an annual event presented by the Sarasota Herald-Tribune, was held last Thursday evening. John Cannon Homes once again received the first place award for Best Residential Builder in both Sarasota and Manatee Counties for the 24th consecutive year.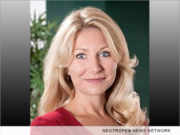 NEWS: (SARASOTA, Fla.) Personal Injury Attorney and Board Member of the Friends of the Public Library Michele Stephan, along with members of the Sarasota and Bradenton offices of Shapiro Goldman Babboni and Walsh attended the January 2016 fundraiser event for Selby Public Library in downtown Sarasota.
NEWS: Attorney David Shapiro was honored for his five years on the Board of Children First. He has held multiple positions throughout the years including, Treasurer and Vice President. hildren First, an early education charitable organization serving the most vulnerable children in Sarasota and Manatee Counties, was noted a by the National Head Start Association as a "Program of Excellence" that ranks in the top one percent of all Head Start programs nationwide.
NEWS: Attorney M. David Shapiro of the Sarasota-based personal injury law firm Shapiro Goldman Babboni and Walsh has been published in the September 2015 Wall Street Journal's Best Lawyers In Florida.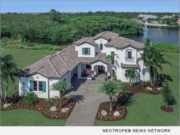 NEWS: With the opening of 'The Mindera,' a $2,299,990 luxury estate, custom-design homebuilder John Cannon marks his return to Newland Communities in Apollo Beach, Fla., as the exclusive builder in the Bay Estates Preserve at MiraBay, a neighborhood of estate-size waterfront and preserve home sites.
SARASOTA, Fla. /eNewsChannels/ -- NEWS: The Avianna, a luxury model home built by John Cannon Homes at The Concession Golf Club and Residences in Florida, has sold for $2.3 million. The 4,954-square-foot estate opened as a model in November 2014.
SARASOTA, Fla. /eNewsChannels/ -- NEWS: On Thursday, June 4, attorney David L. Goldman of the law firm of Shapiro, Goldman, Babboni and Walsh gave the commencement speech to the 2015 graduating class of the Westcoast School of Human Development in Sarasota, Fla.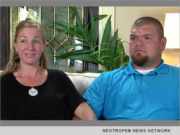 SARASOTA, Fla. /eNewsChannels/ -- NEWS: When John Cannon first started building luxury homes in the Sarasota-Bradenton area, gasoline was 89 cents a gallon, disposable contact lenses had just come onto the market and the 'Simpsons' made their television debut. A lot has changed since 1987. But one constant is John Cannon Homes as a finalist in the Sarasota Herald-Tribune's Reader's Choice poll for 'Best Builder.