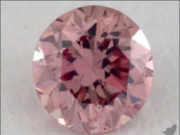 NEW YORK, N.Y. /eNewsChannels/ -- NEWS: Luxury retailer James Allen, one of the leading online bridal jewelry retailers, today announced that it has expanded its collection of fancy color diamonds to include over 1,000 rare and beautiful stones. Currently, customers can design their own engagement ring and choose from a wide selection of canary yellow, pink, blue, green, orange and chocolate brown colored diamonds as a center stone.
NEW ORLEANS, La. /eNewsChannels/ -- In the aftermath of the recent Mardi Gras madness that engulfs New Orleans this time of the year, one man's hope to bring awareness to the city's unique nature and spirit has emerged in the public eye, and caught national attention. A few days following Hurricane Katrina's impact on the city, Billy Schell, Owner/CEO of NOLA Shirts, created a brand embroidered on high quality shirts, hats, and apparel.
SAN FRANCISCO, Calif. /eNewsChannels/ -- Inventive Metals today announced a line of Apple iPhone cases constructed from solid aluminum. The durable cases are available in six different powder-coated finishes with styles ranging from elegant to wild and are designed to protect the iPhone 4 and iPhone 3G/GS models.
NEW YORK, N.Y. /eNewsChannels/ -- Fans of legendary musician David Bowie can now own a rare artwork by the iconoclast via 20x200. In support of Housing Works Thrift Shop's 'Design on a Dime' fundraising event, the pioneering art e-commerce site 20x200 announced it is releasing a special benefit print by Bowie: IMAN No. 1, will be unveiled at Design on a Dime, and will make its online debut on 20x200 on Thursday, May 12, 2011.
NEW YORK, N.Y. -- Recently, James Allen introduced a one-of-a-kind Facebook application that makes finding the perfect diamond engagement ring easier than ever. James Allen's 'Which Diamond Engagement Ring' Facebook application lets you engage your friends in a fun, interactive and useful way.
LOS ANGELES, Calif. -- Time and Gems, an independent Rolex(R) retailer offering premium Rolex customizations, today announced a diamond Rolex watch giveaway valued at $7,000 as a thank-you to all new visitors of their Web site that sign up for their bi-weekly newsletter.
HOUSTON, Texas -- Brian Gavin, fifth generation diamond cutter and creator of his internationally renowned Signature Hearts and Arrows 'super ideal' diamond brand, was a featured speaker at the ASA International Conference Gems and Jewelry Program in Las Vegas, Nevada, July 26 to 28, at the J.W. Marriott Resort and Spa. Gavin detailed the development of his Hearts and Arrows Grading System and the strict parameters he enforces to ensure true, symmetrical hearts and arrows patterning.
DALLAS, Texas -- Premier Clothiers is announcing the opening of its new Dallas/Fort Worth location, specializing in custom suits and shirts for both men and women. Featuring designers such as Ermengildo Zenga, Lora Piana, and Dormeuil, they offer a wide variety of prices and styles. Offering to-your-door service, Premier Clothiers takes custom fittings to the next level.
LOS ANGELES, Calif. -- Lily Lolo is especially proud to announce their launch of natural and organic makeup to the US and Canadian markets. The award winning UK brand, Lily Lolo is made up of a collection of gorgeous natural and mineral cosmetics. Since its launch in 2005, Lily Lolo has set out to inspire health conscious women who seek natural, high quality makeup products.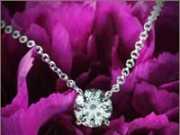 HOUSTON, Texas -- Selecting a Mother's Day gift can be a very tough job as it is not always easy to find a gift that is special and unique, and really conveys the depth of your appreciation for that special Mother in your life. But why buy something when you can win it from Whiteflash.com and Stylit.TV for free? Win big for the very special mama in your life.