eNewsChannels NEWS: -- Cgaga Software, the professional audio-visual software provider, today officially unveiled the latest edition of Fotosifter which offers the easy and smart solution to manage and edit photos. It has made significant improvements on its performance and user experience comparing to the previous version.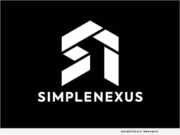 eNewsChannels NEWS: -- SimpleNexus, developer of the leading digital mortgage platform for loan officers, borrowers, real estate agents and settlement agents, today announced the agenda for SimpleNexus User Group (SNUG) 2021 conference being held virtually on February 22-24.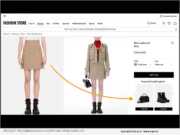 eNewsChannels NEWS: -- Fanplayr, a leader in online behavioral personalization for the past 10 years, announced it has added Product Recommendations to its menu of offerings. Fanplayr is a global leader in e-commerce behavioral data, using machine learning and AI.
eNewsChannels NEWS: -- LBA Ware, a leading provider of incentive compensation management (ICM) and business intelligence (BI) software solutions for the mortgage industry, has joined the American Credit Union Mortgage Association (ACUMA) as an affiliate member.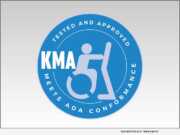 eNewsChannels NEWS: -- The Kiosk Manufacturer Association (KMA), the leading unattended self-service kiosk association established in 1995, today announced the launch of new initiatives in the PCI Compliance space for unattended self-service kiosks.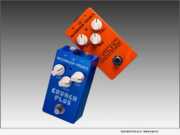 eNewsChannels NEWS: -- Boutique pedal company McGregor Pedals has launched its second pedal: The Crunch Plus overdrive. It follows on the heels of the McGregor's debut pedal, the Crunch Transparent Overdrive, a single-channel, low-gain overdrive pedal for guitar and bass, released in December 2019.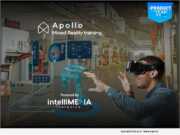 eNewsChannels NEWS: -- The Ethiopian Ministry of Science and Higher Education (MoSHE) agrees to join forces with IntelliMedia Networks Inc. and its local partners Andalem Consulting PLC and United Systems Integrators, to enable a country-wide online learning platform to streamline access to higher learning across Ethiopia and improve quality of education and training for undergraduate and graduate students.
eNewsChannels NEWS: -- Top of Mind Networks (Top of Mind), a leader in customer relationship management (CRM) and marketing automation software for the mortgage lending industry, has partnered with Sales Boomerang, the industry's top-rated automated borrower intelligence and retention system, to help loan originators uncover new business opportunities and significantly outperform customer retention benchmarks by responding rapidly to loan opportunities as they arise.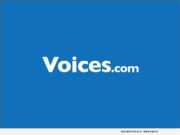 eNewsChannels NEWS: -- Voices.com has released their tenth annual trends report that looks at creative services industries - including advertising, education, media, entertainment, technology, and more - and provides insights into trends that impacted them in 2020 and makes predictions for trends in 2021.
eNewsChannels NEWS: -- LeadingIT, a cybersecurity and technology support company in the Chicagoland area, outlines the plans for its team and clients for the end of the year, as well as the strategy it has to grow in 2021.