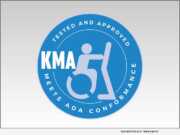 eNewsChannels NEWS: -- National Restaurant Association has launched Show To Go and the Kiosk Association is a participant. The online show runs thru August 2021. We have eight showcases online: QSR Self-Order, Touchless Controls, Outdoor Menu Boards, ClearConnect full suite solution, Restaurant Kiosks, gigantic digital signage (LVCC), large digital signs and touchscreens.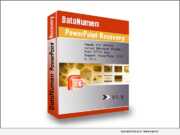 eNewsChannels NEWS: -- DataNumen company, the developer and vendor of top-rated data recovery software, announces the release of an updated version of its PPT. and PPTX. repair tool. DataNumen PowerPoint Recovery 1.9 ensures the quick and exhaustive repair of all presentation elements: slides, layouts, notes, images, 3D models, videos, etc.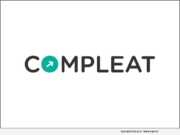 eNewsChannels NEWS: -- Being recognized for its clear commitment to providing superior technology products and solutions to small and medium-size businesses, Compleat Software has joined the Information Technology Alliance (ITA).
eNewsChannels NEWS: -- Today, digital mortgage platform and fulfillment provider Maxwell Financial Labs, Inc. announced that it has partnered with Byte Software, a mortgage loan origination system that streamlines the mortgage production process.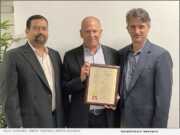 eNewsChannels NEWS: -- Fanplayr, a leader in online behavioral personalization and artificial intelligence for the past decade, announced that the United States Patent and Trademark Office (USPTO) has issued U.S. Patent No. 10,958,743 which is related to the use of true first party observed data to offer behavior personalization focused on growing revenues for Fanplayr customers.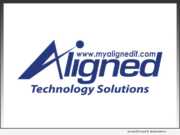 eNewsChannels NEWS: -- Aligned Technology Solutions has been recognized as part of The Financial Times list of The Americas' Fastest Growing Companies 2021. This prestigious award is presented by The Financial Times and Statista Inc., the world-leading statistics portal and industry ranking provider.
eNewsChannels NEWS: -- For more than 20 years Indigo Studios has been creating beautiful CGI content for its long-standing clients like Caterpillar, Ford, Daimler AG and Hasbro, to name a few. Once again, Indigo has pushed the creative bar even further by launching Indigo in Motion.
eNewsChannels NEWS: -- Nomis Solutions (Nomis), a global, industry-leading pricing and profitability management solutions provider, announced today the promotion of FinTech expert Joe Zeibert to vice president, head of mortgage product and strategy.
eNewsChannels NEWS: -- ReverseVision, the leading national provider of Home Equity Conversion Mortgage (HECM) and private reverse mortgage sales and origination technology, announced it has adopted Amazon Web Services, Inc (AWS) as its preferred cloud provider.
eNewsChannels NEWS: -- Loren Data Corp., a leader in B2B messaging platform technology, announced today that Interlink Commerce, a Boston-area based EDI solutions provider is leveraging its long relationship with Loren Data's ECGrid EDI Network and moving forward with a refined service architecture designed to capture the unique needs of each customer in the ever-growing EDI marketplace.