eNewsChannels NEWS: -- MAG Instrument Inc. has inked a manufacturer's representative agreement with Maschmedt Group, a full service sales and marketing firm, to greatly increase its reach in the critical retail sectors of sporting goods and hardware. The deal is expected to boost sales of MAGLITE products in these sectors especially in the Western United States where Maschmedt and Associates concentrates its efforts.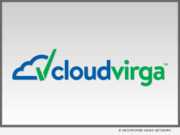 eNewsChannels NEWS: -- Cloudvirga CEO Michael Schreck is on a mission to help mortgage lenders reinvent the mortgage factory. A developer of intelligent mortgage point-of-sale platforms, Cloudvirga gives consumers and loan officers a digital mortgage experience and helps lenders grow market share by automating the mortgage back office, saving them up to $1,500 a loan.
eNewsChannels NEWS: -- TeamSnap, the household name in integrated sports management, officially kicks off the 2018 registration season this month following a record year of overwhelming growth across all of its business units. Additional highlights for TeamSnap in 2017 include raising $25 million in financing led by the Foundry Group in January.
eNewsChannels NEWS: -- XG Communities LLC and the City of Beaumont, Calif. announced that approximately 2,000 street light poles are available to wireless carriers and technology companies for small cell deployment. The street light poles are available on XG Communities' Site SeleX Platform.
eNewsChannels NEWS: -- XG Communities, a premier provider of accelerated, organized and predictable wireless deployment for cities and municipalities across the U.S., today announced initial success in solving the small cell inventory and speed-to-deployment problems facing connectivity providers. Contrary to macro tower ownership models, XG Communities serves as the facilitator in the process for both cities and carriers, reducing variability and increasing the speed.
eNewsChannels NEWS: -- Cloudvirga Inc., developer of intelligent mortgage point-of-sale (POS) platforms, has appointed Sean McEvoy as its chief customer officer. As a member of the senior leadership team, McEvoy will be responsible for the firm's customer leadership, implementation and support functions. He has an extensive background in building world-class customer success organizations at FileNET, IBM, Quest and Dell. He will report to Cloudvirga CEO Michael Schreck.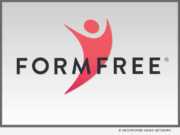 eNewsChannels NEWS: -- FormFree today announced that asset reports generated by its AccountChek automated asset verification service meet all underwriting guidelines established by the U.S. Department of Veterans Affairs (VA) for loans guaranteed by its Loan Guaranty Service. The announcement follows the VA's December 29, 2017, release of Circular 26-17-43, which was issued in response to increasing lender interest in automated verification of borrower assets for VA loans.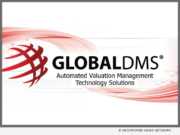 eNewsChannels NEWS: -- Global DMS, a leading provider of cloud-based valuation management software, announced that it has integrated with Black Knight's LoanSphere Exchange platform, an online, collaborative technology that connects more than 25,000 mortgage industry service and solution providers.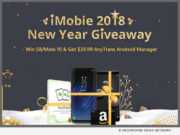 eNewsChannels NEWS: -- iMobie Inc., a leading software developer focused on Android and iOS, today proudly announces that its flagship product AnyTrans is now able to transfer and manage photos, messages, contacts, videos, apps and more from Android devices, even make a seamless transition from Android to Android, or iOS to Android.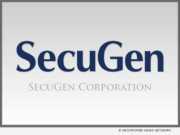 eNewsChannels NEWS: -- SecuGen Corporation is pleased to announce the unveiling of the soon to be released Hamster Pro 10 fingerprint reader. The Hamster Pro 10 is the smallest and lowest priced fingerprint in SecuGen's growing line of high quality fingerprint products.