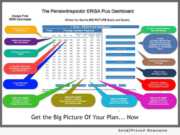 eNewsChannels NEWS: -- National Retirement Programs, Inc. and its wholly owned subsidiary AtPrime Media Services, the creator of PensionInspector.com, introduces "Form 5500 Prestige Vision," an addition to its, super easy to use, replacement for the U.S. Department of Labor's ERISA Form 5500 Download Service "ERISA Plus Dashboard."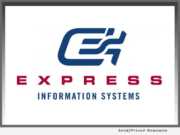 eNewsChannels NEWS: -- Express Information Systems, a leading provider of business software and consulting for growing businesses in Texas and beyond, has announced its inclusion on Bob Scott's Top 100 VARs 2018 published by Progressive Media Group.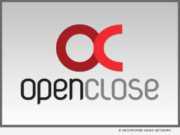 eNewsChannels NEWS: -- OpenClose, an industry-leading multi-channel loan origination system (LOS) and mortgage fintech provider, announced at the California Mortgage Bankers Association (CMBA) 46th Annual Western Secondary Marketing Conference that it unveiled DecisionAssist(TM) Mobile, which provides fingertip access to the company's proprietary web-based product and pricing engine (PPE)
eNewsChannels NEWS: -- As of July 2018, Papa Inc. expands to the Fort Myers and Naples markets to assist seniors and elders with transportation, household chores, teaching technology, and companionship. Papa recruits college students, and bridges the generational gap of young adults and senior citizens through their platform. Currently Papa has 300 Papa Pals on board who have the freedom to choose their schedule.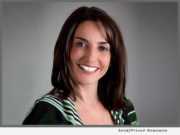 eNewsChannels NEWS: -- LBA Ware(TM), a leading provider of automated compensation software and systems integration solutions for mortgage lenders, announced today that it has hired Jessica Henke as a solutions consultant to support the company's implementation consulting and client success efforts. Henke will leverage her two decades of accounting and business process improvement expertise in mortgage lending to bring LBA Ware clients streamlined business workflow solutions and enhanced operational insights.
eNewsChannels NEWS: -- Aclaro, the leading provider of blockchain based open data platforms and solutions, has announced that it has launched a new Fintech Artificial Intelligence (AI) solution focused on the lending industry. The new solution is Aclaro TrueView(TM). Aclaro aims to equip lenders with the innovative tools needed for competitive advantage with its tech savvy, blockchain based predictive analytics platform that can be utilized without incurring heavy costs.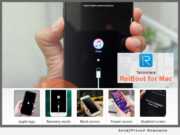 eNewsChannels NEWS: -- Tenorshare today launched its revamped website design; simpler, more fashionable and professional. Meanwhile, Tenorshare upgraded ReiBoot for Mac to V7.1.0.0, the superstar iOS system repair software, featuring perfect compatibility with new iPhone X, iPhone 8, 8 Plus, and the latest iOS 12, iOS 11 and Mac operating system 64 bit.
eNewsChannels NEWS: -- TeamSnap and The Coaches Site have confirmed an all-star lineup of NHL coaches presenting at the TeamSnap Hockey Coaches Conference taking place on July 20 and 21 in Toronto. The annual hockey conference, presented by The Coaches Site, attracts hundreds of coaches of all levels from across North America and Europe.
eNewsChannels NEWS: -- NotaryCam today announced that it has partnered with Accurate Group, a leading provider of technology-driven real estate appraisal, title and compliance services, to provide remote online notarization services for NotaryWorks(TM), Accurate Group's complete notary solution.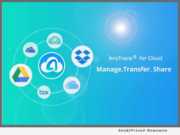 eNewsChannels NEWS: -- iMobie AnyTrans today unveils a breakthrough yet FREE cloud manager - AnyTrans for Cloud, after its well-renowned iPhone manager and Android manager. For the first time, users are able to enjoy a safer, faster and auto cloud file transfer, easy content management and flexible online file sharing at one place, either on mobile, tablet, or computer.