eNewsChannels NEWS: -- More than a quarter of people in America's public places are somehow occupied with digital devices. That's according to a new visual survey by The Technoskeptic. The magazine examined behavior at various urban crossroads across the country, categorizing different modes of digital distraction. The results make up the cover story of their summer issue, available nationally beginning June 24.
eNewsChannels NEWS: -- IEDCO, a leader in the design and manufacture of custom engineered powder handling systems and solutions offers custom design solutions for efficiently moving powders in plants with difficult layouts.
eNewsChannels NEWS: -- John Sebesta has joined Zanthion(TM) as their new CFO. John has many years of experience as a financial consultant, owning and operating a business and negotiating difficult international military contracts. His experience is an excellent fit for Zanthion's current need to satisfy rigorous US compliance requirements and their marketing and sales efforts in Mexico and South America.
eNewsChannels NEWS: -- Olea Kiosks of Los Angeles, has been recognized by Frost & Sullivan with the 2019 Customer Value Leadership Award for its self-service kiosk manufacturing and focus on designs for outdoor use.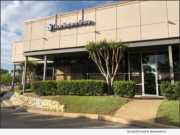 eNewsChannels NEWS: -- Texas Systems Group has achieved something no other Central Texas IT firm has matched: earned a five-star rating from 65+ customers in its Google reviews. Their customers' comments reflect Texas Systems Group's dedication to its Texas-friendly, honest and caring, IT support.
eNewsChannels NEWS: -- MICROSafeX announces a newly patented "unhackable" security technology / computer platform and it's working to raise money through a Kickstarter campaign set to launch on June 25, 2019 (US Patent No.: 10,061,923 B1).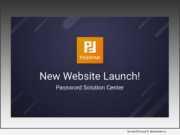 eNewsChannels NEWS: -- PassFab today revamped its website design. The new design brings more intuitive and comfortable experience to users. PassFab has been highly praised by customers since its launch. The revamped PassFab website will serve users better.
eNewsChannels NEWS: -- Leading Augmented Reality company INDE is proud to announce a partnership with Brookfield Properties to launch the world's first augmented reality display network. Brookfield is a premier retail property operating company with whom INDE will launch an Augmented Reality advertising network of 7 high-traffic screens in flagship malls across 6 US states with more to follow.
eNewsChannels NEWS: -- Greenspot has partnered with Empire Clean Cities, New York City's designated Clean Cities Coalition, to propose a research-driven integration of an advanced electric mobility platform in the South Bronx. The proposed project consists of a network of dual-port, zero-emission publicly accessible electric vehicle (EV) charging hubs (ADA-accessible) paired with publicly-shared EVs (PSEVs) whose use will be subsidized for the target community.
eNewsChannels NEWS: -- John Hagelgans has joined Zanthion(TM) as their new CTO. Zanthion spent over a year looking for a new chief technology officer based in the United States with the integrity and intelligence to help them achieve dominance in the elderly care market.