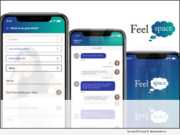 eNewsChannels NEWS: -- "Depression, isolation, bullying, anxiety, substance abuse, suicides, and school shootings are more prevalent today than ever before," said FeelSpace App creators, father and son co-founders, Aftab Jiwani and Amaan Jiwani, from FeelU, Inc.
eNewsChannels NEWS: -- Capacity LLC, trusted leaders in order fulfillment, e-commerce, and EDI solutions, has launched a revitalized online portal to serve its clients. Capacity's new client portal gives managers instant access to the data they need to make crucial decisions and act on customer concerns in a timely manner
eNewsChannels NEWS: -- The CyberTexas Foundation will host the 2019 San Antonio Cyber Hall of Honor Induction Ceremony on Tuesday, August 20, 2019 at 5 p.m. at the University of Texas at San Antonio (UTSA) Downtown Campus, Buena Vista Building. The Hall of Honor recognizes cyber pioneers who innovatively forged new paths across the city of San Antonio, the state of Texas, the nation and abroad.
eNewsChannels NEWS: -- Texas Systems Group (TXSG) has earned a coveted slot on Channel Futures' list of the top 501 IT managed service providers (MSPs) worldwide. Channel Futures issued a statement about this year's list saying, "The competition was fierce, but their commitment to taking risks on strategic business decisions, dedication to customer support and intuitive knowledge of the managed services market helped these companies rise above the competition."
eNewsChannels NEWS: -- Cybersecurity leaders are set to convene at the annual CyberTexas conference, cyber job fair and Hall of Honor Induction Ceremony in San Antonio, August 20 and 21, 2019, produced by the CyberTexas Foundation.
eNewsChannels NEWS: -- DocMagic, Inc., the premier provider of fully-compliant loan document preparation, regulatory compliance and comprehensive eMortgage services, announced that INTEGRA Software Systems (INTEGRA) will offer the company's document preparation solution to their client base via an integration with INTEGRA's new LOS, EPIC.
eNewsChannels NEWS: -- Fintech company, Get Credit Healthy (a subsidiary of Beta Music Group Inc. OTC PINK: BEMG) has been added to the Preferred Partner network of The Mortgage Collaborative ("TMC"). Get Credit Healthy will offer TMC members access to resources designed to reduce loan fallout and leverage data.
eNewsChannels NEWS: -- Take Three Technologies (Take3(TM)), a Denver-based FinTech startup focused on empowering mortgage lenders and loan originators with best-in-class technology solutions today announced its hiring of Ruth Lee as the organization's Executive Vice President.
eNewsChannels NEWS: -- Oklahoma Soccer Association, a national state association of the United States Soccer Federation, announced today it has launched a new technology partnership with TeamSnap, the household name in integrated sports management.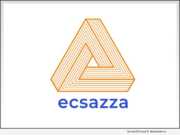 eNewsChannels NEWS: -- Ecsazza, Inc., an innovative Software-as-a-Service (SaaS) provider of digital workflow management (DWM) software, just launched its latest industry research. Its white paper, "The Business Case for Digital Workflow Management Software", discusses the trends driving DWM adoption, why some businesses are still on the fence, and how to choose the right DWM vendor for your organization.