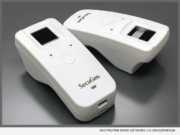 eNewsChannels NEWS: -- SecuGen Corporation, a world leading optical fingerprint device and technology vendor, is pleased to announce they will be showcasing the new Unity(TM) 20 Bluetooth fingerprint reader at the RSA Conference 2019 in San Francisco in early March.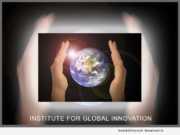 eNewsChannels NEWS: -- CAMBRIDGE, Mass., Feb. 15, 2019 (SEND2PRESS NEWSWIRE) -- For four years, governments, private industry, and academia have striven to find effective solutions for the 17 Sustainable Development Goals as defined by the U.N. at the 2015 Plenary Session in New York. Now a new approach is being pioneered by the Institute for Global Innovation, a worldwide NGO which seeks to scour the globe for the most efficient technologies to solve these challenges, according to IGI Directors Soani Gunawan, Amy Chang, and John Toomey.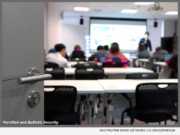 eNewsChannels NEWS: -- South Florida based security company, FBS - Fortified and Ballistic Security, announces plan to protect schools in honor of the one year anniversary of the Parkland shooting. For years, FBS has been perfecting their safe environments, or The Sanctuary(TM), for luxury homes, and the time has come to give back.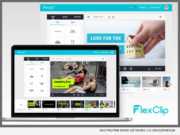 eNewsChannels NEWS: -- Today, PearlMountain announced the release of FlexClip, an easy-to-use online video creation tool that enables seamless workflows to create real estate videos, promos, intros, ads, slideshows, lifestyle videos, and much more.
eNewsChannels NEWS: -- After, Inc., the global leader Warranty Analytics Solutions since 2005, will be a major participant in the Field Service Medical Conference on February 25-27, 2019. The company announced today that it plans to introduce a powerful suite of optimization solutions at the conference, designed specifically for Medical Device & Medical Equipment manufacturers.
eNewsChannels NEWS: -- LBA Ware(TM), provider of the leading automated incentive compensation and sales performance management platform for mortgage lenders, announced today that American Financial Network, Inc. (AFN), a mortgage lender with more than 125 branches nationwide, has adopted CompenSafe(TM) to manage loan originator (LO) compensation plans with greater efficiency and transparency.
eNewsChannels NEWS: -- Mortgage document preparation vendor International Document Services, Inc. (IDS), announced it completed 139 updates to its flagship mortgage document preparation platform idsDoc in 2018. These updates were made in response to regulatory, client and investor directives. They also included the addition of new digital mortgage functionality and loan origination system (LOS) integrations.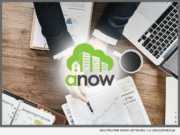 eNewsChannels NEWS: -- Anow, creator of the leading software for real estate appraisal offices, today announced a partnership with the American Society of Appraisers (ASA) that gives members a significant discount off Anow's core appraisal office management platform and early access to the tech firm's cutting-edge products currently in development.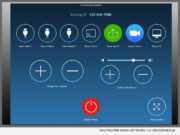 eNewsChannels NEWS: -- Utelogy Corporation, maker of enterprise software platform for control and intelligent connected workspaces, continues to expand its value in the enterprise by delivering native control of a Zoom Room from any Utelogy U-Control interface.
eNewsChannels NEWS: -- SprayWorks Equipment Group is proud to announce its new invention, the Coaterbot. Created by long-time Polyurethanes equipment inventor and founder of a 4th generation company - James Davidson created the Coaterbot to cover a broader spectrum of material applications.